Where's My Refuge? with Abel Selaocoe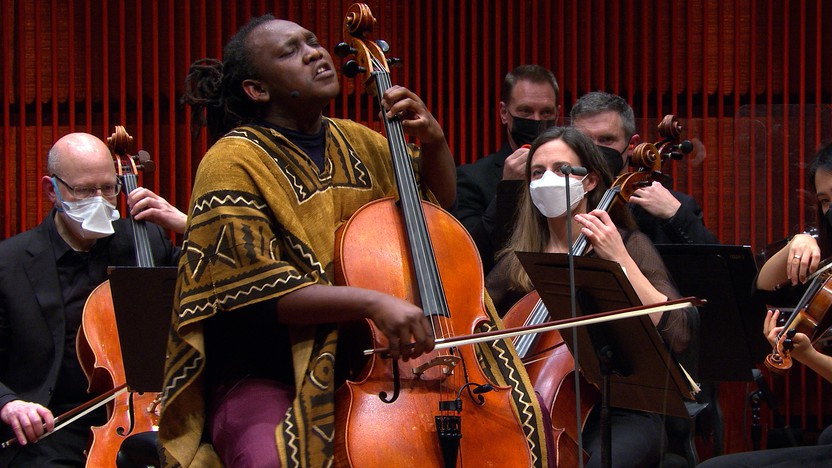 About This Program
Approximate length 1:00
South African cellist Abel Selaocoe makes his SPCO debut in a program that explores his musical roots and the parallel worlds of folk music from the African continent and the European classical tradition. Equally at home improvising on African folk songs and Baroque works from the 1700s, Selaocoe takes us on a musical journey for which he alone is a guide. He combines virtuosic performance with improvisation, singing and body percussion, seamlessly moving between a plethora of styles and traditions.
All audience members are required to present proof of COVID-19 vaccination and booster shot, or a negative COVID-19 test within 72 hours prior to attending this event. Non-cloth masks (N95, KN95, KF94 or surgical masks) are required regardless of vaccination status. More Information
Concerts are currently limited to 50% capacity to allow for distancing. Tickets are available by price scale, and specific seats will be assigned and delivered a couple of weeks prior to each concert — including Print At Home tickets. Please email us at tickets@spcomail.org if you have any seating preferences or accessibility needs. Seating and price scale charts for the Ordway Concert Hall can be found at thespco.org/venues.