Barber's Adagio for Strings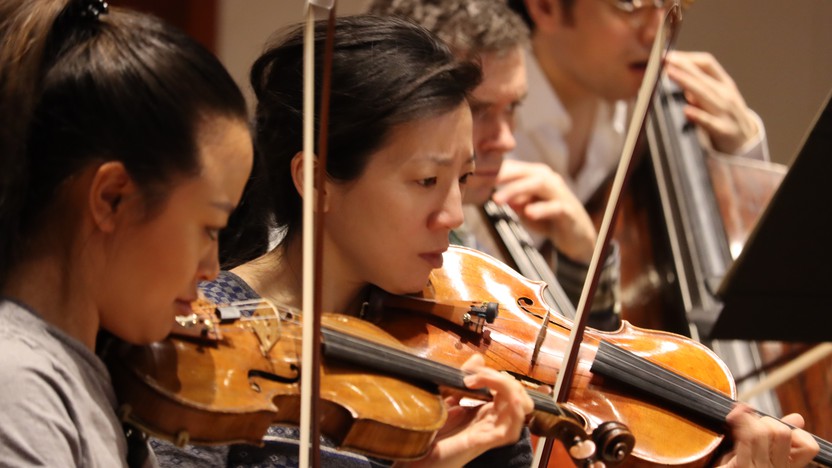 Toggle open/close
Even after becoming the youngest winner ever of the Pulitzer Prize for Music in 2013, Caroline Shaw is most comfortable identifying herself simply as a musician — a term that encompasses her work as a violinist, singer, improviser, producer (for Kanye West among others) and composer. She started studying violin at the age of two with her mother, a Suzuki teacher, and she formed her own string quartet while growing up in Greenville, North Carolina. Still, she waited until 2009 to compose the first in what has become a groundbreaking series of quartets. The Attacca Quartet recorded six of those works, including Entr'acte from 2011, on an album that won the 2020 Grammy for Best Chamber Music/Small Ensemble Performance.
Shaw was inspired to create Entr'acte (a theater term for music that separates two acts) after hearing a string quartet by Franz Joseph Haydn. What she wrote about Haydn could just as easily be applied to her own imaginative sound effects and extended techniques: "I love the way some music suddenly takes you to the other side of Alice's looking glass, in a kind of absurd, subtle, Technicolor transition." The ensemble A Far Cry commissioned this version for string ensemble in 2014, and it has become one of Shaw's most performed pieces.
Aaron Grad ©2022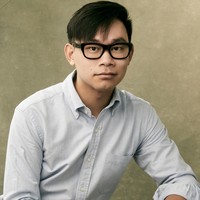 Viet Cuong
Now and Then (World Premiere, SPCO Commission)
Intermission
Toggle open/close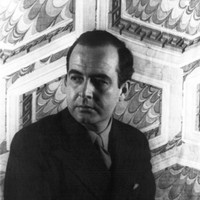 Samuel Barber
Adagio for Strings
Samuel Barber enrolled in the founding class at Philadelphia's Curtis Institute of Music at the age of 14. He went on to win the American Academy's prestigious Rome Prize, which bankrolled his Italian residency from 1935 to 1937. During that time, Barber composed his String Quartet (Opus 11) as well as an adaptation for string orchestra of the quartet's slow movement, a haunting Adagio that was destined to become one of the most recognizable compositions of the century.
The string orchestra version of the Adagio made its public debut in 1938 during a radio broadcast by Arturo Toscanini and the NBC Symphony Orchestra. The work became an instant favorite with the public, and its success launched Barber's international career.
The first significant use of the Adagio as music for mourning came in 1945, when radio stations broadcast the work following the announcement of Franklin D. Roosevelt's death. The tradition continued with performances at the funerals of John F. Kennedy, Grace Kelly and Leonard Bernstein, among many others. The score has also appeared in many films, from its wrenching role in Platoon to a sardonic cameo in Amélie.
The musical language of Barber's Adagio is deceptively simple. Melodically, lines move in long strands of rising steps, evoking a sense of reaching and yearning. Harmonically, the energy builds through drawn-out suspensions, creating momentary surges of tension and release over a glacially slow sequence of bass notes. It is a simple and elegant design, one that evokes as much emotion, note-for-note, as any piece of music in recorded history.
Aaron Grad ©2022
Toggle open/close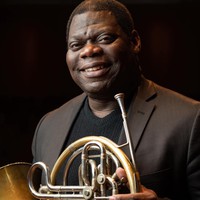 Jeff Scott
Homage to Duke
Many of us know the big band charts of the great bandleader and composer Duke Ellington. Not so many are familiar with his sacred music. "Homage to Duke" started as an arrangement of Duke Ellington's hymn "Come Sunday," which comes from his jazz suite "Black, Brown and Beige (1943)." As I got deeper into the writing I found the chords and melody transforming into something related but new. It now lives as a fantasy on the theme of "Come Sunday," exploring plainchant, fugues and other compositional tools.
Jeff Scott ©2022
Toggle open/close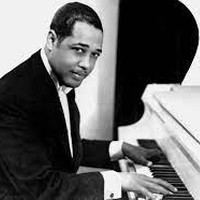 Duke Ellington
Three Songs of Duke Ellington for Chamber Orchestra
This arrangement is made possible by support from Michael Hostetler and Erica Pascal.
From his first long-term gig at a Manhattan dance club in 1923 to his death in 1974, Duke Ellington used his perch as a bandleader and pianist to create a legendary catalog of songs and larger jazz compositions. His most ambitious creations were the large, complex suites he wrote for his own touring ensemble, dating back to the groundbreaking Black, Brown and Beige Suite he introduced at his Carnegie Hall debut in 1943. As the choreographer, Alvin Ailey later said of Ellington, "His band was his Stradivarius."
After the ensemble toured the Middle East, Turkey and India in 1963 on an itinerary organized by the State Department, Ellington and his longtime writing partner Billy Strayhorn collaborated on a nine-part collection of sound impressions that the band recorded in 1966, the Far East Suite. "Blue Pepper" — subtitled "Far East of the Blues" — stands apart from the expected Ellington vibe with its groovy backbeat, but it demonstrates how nimbly Ellington and Strayhorn synthesized the tried-and-true swing band sound with modern rock-and-roll and Eastern inflections, especially in the classic recording with a solo from veteran alto saxophonist Johnny Hodges. "Bluebird of Delhi," penned by Strayhorn alone, celebrates the mynah bird that lingered near their hotel India, singing a melodious call that inspired the chirpy clarinet theme.
Aaron Grad ©2022
About This Program
Approximate length 2:00
From Caroline Shaw to Duke Ellington, experience a program over the holiday weekend that highlights the wide range of sound and diversity of music from the United States in the 20th and 21st centuries. Sandbox composer-in-residence Viet Cuong will debut a new work in a celebratory culmination of his inaugural residency with the orchestra. An SPCO staple, Samuel Barber's Adagio for Strings, rounds out this eclectic program of music from the U.S.
Arrangements of Blue Pepper and Bluebird of Delhi are made possible by support from Michael Hostetler and Erica Pascal.