Liquid Music
Where Words End: Bedroom Community and Friends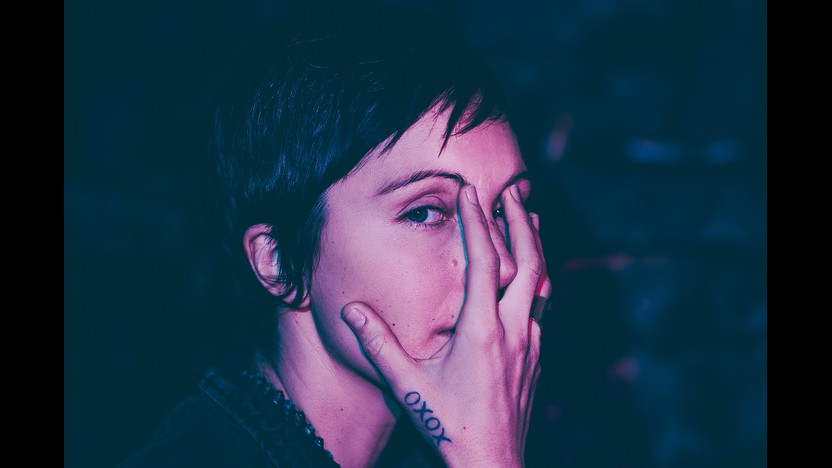 About This Program
Approximate length 2:00
Iceland's Bedroom Community, "a creative hub of sonic geniuses that continues to evolve and produce incredible work" (BlackBook Magazine), teams up with Finnish Violinist/SPCO Artistic Partner Pekka Kuusisto and Poliça's Channy Leaneagh for a one of a kind performance on the grounds of the beautiful and historic Turnblad Mansion. Experience the visually stunning art exhibition The Weather Diaries, featuring cultural identities from the Western Nordic region and enjoy award winning FIKA cafe's satiating cocktails and light bites.
Schedule of Events
Schedule of events: 6 pm: Tour "The Weather Diaries" exhibit and enjoy drinks and snacks from FIKA 7:30 pm: Music in the courtyard 9:30 pm: Post-Performance Gallery Conversations moderated By ASI's Director of Exhibitions, Collections and Programs, Scott Pollock Mansion and grounds open until 10:30
Come early or take a break at any point in the evening to visit the Sisu Traveling Sauna, onsite at ASI in celebration of Finland's centennial.
Featured Artists
Pekka Kuusisto / Channy Leaneagh / Sam Amidon / Valgeir Sigurðsson / Daníel Bjarnason / Jodie Landau
Where Words End
In May 2017 The Saint Paul Chamber Orchestra presents Where Words End, a festival that explores themes of immigration and cultural identity through the lens of Nordic music and culture with programs that bring together artists of various disciplines and backgrounds. The festival includes specially tailored SPCO concerts featuring Artistic Partners Martin Fröst and Pekka Kuusisto, Liquid Music programming with Iceland's Bedroom Community, American Swedish Institute activities and more. Learn more at thespco.org/wherewordsend
Liquid Music
This event is part of the SPCO's boundary-defying Liquid Music concert series.
Learn more and buy this event as part of a full Liquid Music subscription package.
American Swedish Institute
This event is copresented with the American Swedish Institute. Learn more at asimn.org.
Contribute
Interested in supporting this project beyond purchasing tickets? Contributions from the audience make Liquid Music concerts possible. Visit thespco.org/contribute to make a tax deductible contribution to the SPCO's Liquid Music Series and specify "Bedroom Community" in the "in honor of" field. Thanks for your support!