Beethoven, Mozart and Strauss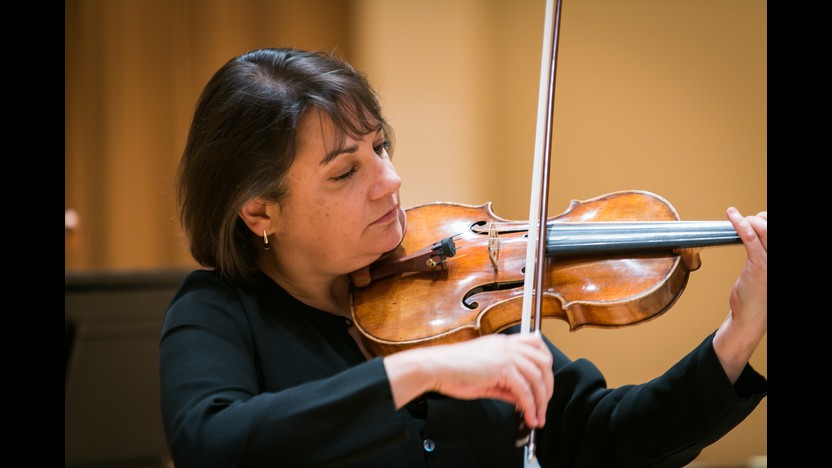 Toggle open/close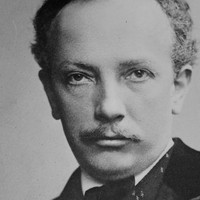 Richard Strauss
Till Eulenspiegel-Einmal Anders! (arr. Hasenöhrl)
After a musical upbringing shaped by his father's conservative tastes, a whole new world opened up for Richard Strauss when he began working as the conducting assistant to Hans von Bülow at the Meiningen Court Orchestra in 1885. Guided by his new friend Alexander Ritter, a violinist in the orchestra (and nephew-in-law of Wagner), Strauss devoured the music of Wagner and Liszt. Ritter encouraged Strauss to try writing a "symphonic poem," to use Liszt's term for a programmatic orchestral work in a single movement, and Strauss ended up writing four such works between 1886 and 1889.
After a hiatus, Strauss returned in 1894 to the genre that he preferred to call Tondichtung, or "tone poem." His next subject was Till Eulenspiegel, a trickster character from German folklore. Strauss did not follow a strict program outline when he composed Till Eulenspiegel's Merry Pranks, but he did point to certain vignettes from the folklore, including Till riding through the market and tipping over the carts, Till flirting with the ladies and Till impersonating a priest.
The most explicit character in the tone poem is the trickster himself, represented by a jocular horn theme. Another recurring motive, introduced by the clarinet, suggests Till's peals of laughter as various pranks ensue. These instrumental characterizations remain intact in the abbreviated quintet arrangement created in 1954 by the Viennese composer Franz Hasenöhrl (1885–1970), who gave his version a suitably silly title that translates as Till Eulenspiegel – Differently, for once!
Aaron Grad ©2018
Toggle open/close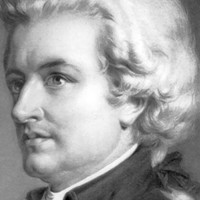 Wolfgang Amadeus Mozart
Nonetto based on Quintet for Piano and Winds
Mozart completed the Quintet for Piano and Winds on March 30, 1784, just eight days after finishing the Piano Concerto No. 16 in D Major, and two days before his self-produced "Grand Academy" concert in Vienna that likely featured the premieres of both works. Chamber music was a rarity on such programs, which usually presented symphonies and concertos along with keyboard improvisations. But the new quintet was unlike any of Mozart's preceding chamber music, and much closer in spirit to his recent piano concertos. He was certainly pleased with the novel sound of the quintet, writing to his father, "I myself consider it to be the best thing I have written in my life."
The French composer Jean Françaix (1912–1997) created this edition for Nonetto in 1995. The arrangement distributes Mozart's piano part among five string players while leaving the wind parts untouched, an approach that emphasizes the work's melodic freedom, starting with a slow introduction that moves the piano's delicate strands to a violin. In the Larghetto slow movement, woodwind solos intertwine as if they are characters in a wordless opera, and the concluding rondo makes the most of the contrasting tone colors between winds and strings, reframing the concerto-like dialogue of Mozart's original.
Aaron Grad ©2018
Toggle open/close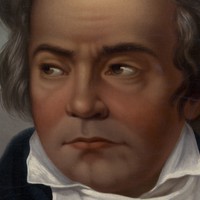 Ludwig van Beethoven
Sonata for Violin and Strings, Kreutzer
Ludwig van Beethoven wrote his Ninth Violin Sonata early in 1803, just before he began work on the monumental Third Symphony (Eroica). Abandoning the careful proportions and pleasantries of early works modeled after Wolfgang Amadeus Mozart and Franz Joseph Haydn, Beethoven's blunt and expansive new style — what we now call his "middle period" — heralded a bold leap forward for the increasingly deaf and fiercely independent young composer.
Even the name of that violin sonata comes with an epic backstory. Beethoven eventually dedicated the score to Rodolphe Kreutzer, a French violinist and composer who had visited Vienna in 1798, and "Kreutzer" stuck as a nickname even though Kreutzer himself never played it. The actual violinist for whom Beethoven wrote the sonata, and the one who joined him for the premiere in 1803, was George Bridgetower, born in Poland to a Caribbean father of African descent and a European mother. Before they had a falling out, Beethoven had referred to his score as the Sonata mulattica, in reference to Bridgetower's mixed racial heritage.
"The Kreutzer Sonata" — the work itself and the name — took on new significance when Leo Tolstoy gave that title to an 1889 novella. It tells the story of a disaffected wife who, swept up by the passion of Beethoven's sonata, has an affair with the male violinist with whom she plays piano, only to be caught and murdered by her husband. International censorship and outrage put The Kreutzer Sonata into the center of public debate, and a host of artists followed with plays, paintings and other creations inspired by Tolstoy's scenario.
This larger-than-life sonata has always drawn musicians to approach it with expanded forces, starting with a string quintet arrangement released by Beethoven's publisher in 1832. The arrangement for strings featured in this performance, created by the Australian violinist Richard Tognetti, surrounds the focus and virtuosity of a solo violin with a rich, orchestral body of sound.
The "Kreutzer" Sonata embraces extremes from the outset, staying in its home key for only four measures of unaccompanied violin before the slow introduction veers to a minor key. Normally the tonal tension would resolve with the arrival of the fast body of the movement — in this case, an extremely fast presto tempo — but instead the instability continues, with the two sections unified by the obsessive gesture of a rising half-step from E to F. Even the presto flow is kept unpredictable, peppered with brief passages that pull back to a slow tempo, recalling the introduction. The consoling second theme does eventually reach the key of A-major, but ultimately a coda delivers this fiery first movement back to the crucible of A-minor.
In one of Beethoven's brilliant touches on interconnection, the theme of the slow movement enters with the note F falling a half-step to E, the reverse of the previous movement's anxious motto. Instead of just decorating the tune, the ensuing variations explore imaginative textures, the sheet music blackened by an uncommon density of notes. For the finale, Beethoven used another Presto movement that he had written and discarded a year earlier while working on a different sonata. The bouncing theme recalls the hunt-inspired momentum of Haydn's finales, but like everything else in this new phase for Beethoven, the intensity is amplified.
Aaron Grad ©2021
About This Program
Approximate length 2:00
Three exciting arrangements of masterworks make up this program. The first is a chamber ensemble orchestration by Franz Hasenöhrl of material from Richard Strauss's witty and lilting tone poem Till Eulenspiegel. Next is Jean Françaix's Nonetto, an expansion of Mozart's Quintet for Piano and Winds, which Mozart described at the time of composition as his best work yet. Finally, Beethoven's Kreutzer Sonata will end the program with a version expanded from the original cello quintet arrangement to full strings.