Beethoven's Pastoral Symphony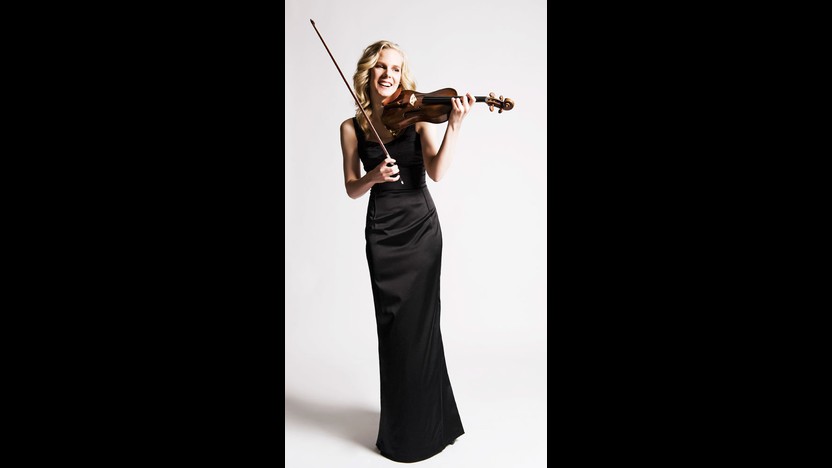 Sponsored By
November 14, 2014
Toggle open/close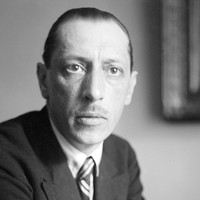 Igor Stravinsky
Concertino for 12 Instruments
Igor Stravinsky burst onto the world stage with three legendary ballets for Serge Diaghilev's Ballets Russes: The Firebird (1910), Petrushka (1911), and The Rite of Spring (1913). With Stravinsky's musical life increasingly centered around Paris, he moved his family to Switzerland and spent only summers at his Ukrainian estate. The outbreak of World War I in 1914 and the Bolshevik Revolution in 1917 precluded any return to his homeland, and Stravinsky resigned himself to a life of exile.
With his next Ballets Russes projects stalled and his publishing royalties choked by international copyright conflicts, Stravinsky struggled to stay afloat financially. He received a small windfall in 1920 from the Flonzaley Quartet, the group that had commissioned his Three Pieces for String Quartet six years earlier. After the quartet debuted Stravinsky's Concertino in New York on November 23, 1920, the reviewer for The New York Times complained, "The consummate ugliness and thin emptiness of this piece was left extremely bare." Such was Stravinsky's conundrum around 1920: just as the world became accepting of the exotic harmonies and driving rhythms of his Russian ballets (even The Rite of Spring, the performance of which had once triggered a riot), Stravinsky baffled critics and connoisseurs with his new predilection for bone-dry, rarefied textures and references to music from past centuries—a "neoclassical" sound that captivated him for the next thirty-plus years.
Stravinsky revisited the Concertino in 1952 to create a version for an unusual twelve-piece ensemble employing violin and cello plus ten winds and brass. He conducted the premiere himself in Los Angeles, his adopted home after 1940.
The Concertino makes an outsized statement for its brief, six-minute span. Fast sections, churning with off-kilter accents and fragmented motives, surround an eerie episode featuring violin double stops. Just as the work seems poised to leap out on a jaunty note, the violin triggers a pensive, unsettled coda. This twelve-voice ensemble version has enjoyed a much more successful life than its original quartet form (or yet another version for two pianos), thanks to Stravinsky's incisive and illuminating orchestration.
Aaron Grad ©2014
Toggle open/close
"The opening of the second movement is one of the greatest melodies ever written for violin. In the wrong hands, it can become overly sentimental, something which Prokofiev warned violinists to avoid. The combination of vulnerability and tenderness that comes across in Patricia's recording of the piece was one of the first things that drew me into her artistry." – Kyu-Young Kim, SPCO Artistic Director and Principal Violin
After the October Revolution in 1917, Prokofiev followed the lead of many Russian artists who emigrated to the West—except that he traveled east, reaching New York by way of Siberia, Tokyo and San Francisco. His dim American prospects eventually led him to continue on to Paris, but once there he butted up against Stravinsky and the young French cohort known as "Les Six," who set the tone for the Parisian avant-garde with their cool detachment and spiky irreverence.
Prokofiev went through his own enfant terrible phase, but he matured into an increasingly direct and heartfelt manner of composing that he described as "new simplicity," a style that pushed him ever further into the margins of European art music. Ultimately he found a receptive audience back where he started, in the Soviet Union: He returned for his first concert tour in 1927, and he settled there permanently in 1936, making him the only major Russian artist to repatriate after the Revolution.
The Violin Concerto No. 2, from 1935, turned out to be Prokofiev's final commission outside of the Soviet Union. Supporters of the French violinist Robert Soetans funded the work, which Prokofiev composed in Paris and during travels through the Soviet Union.
A "NEW SIMPLICITY"
The concerto fulfills the promise of a "new simplicity" from its opening measures, entrusting an unadorned theme to the solo violin. That melody haunts the Allegro moderato movement, ultimately silencing a contrasting lyrical strain and returning for a charged final statement with bellicose plucks.
The slow movement takes up the same ascending triad pattern that began the first movement, transporting it to a peaceful accompanying texture for clarinets and pizzicato strings. The solo violin floats above with a melody of timeless beauty and grace, soaring into the instrument's highest range as the melody passes to the orchestra. A central Allegretto section provides an energized contrast, making the sweet tune's return all the more affecting.
With its lumbering dance theme and Spanish-tinged castanets, the finale confirms that Prokofiev's move toward simplification did not excise his wry wit. The music builds to a propulsive coda, the violin's perpetual motion figures urged forward by a thudding bass drum and throbbing accompaniment.
Aaron Grad ©2016
Toggle open/close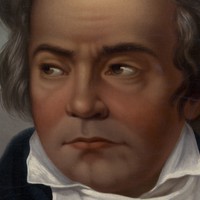 Ludwig van Beethoven
Symphony No. 6, Pastoral
(Duration: 40 min)
The Sixth Symphony comes from the heart of Ludwig van Beethoven's "middle" period, a phase when his encroaching deafness changed his relationship to composing and performing, and when the crystalline classicism of his early works gave way to a more focused and concentrated manner of writing. Rather than issuing flowing melodies, Beethoven's quintessential works from this period build highly integrated forms out of compact, elemental materials.
The most iconic symphony from the "middle" period is Beethoven's Fifth, but the same single-minded focus shows up in another work that was on his writing desk at the same time in 1808, the Sixth Symphony. The ingredient that made this work unlike any previous symphonies of Beethoven (or anyone else) was the extent to which storytelling was embedded within the formal structure. For the initial performance in 1808, Beethoven acknowledged the external inspiration in his full title: "Pastoral Symphony, or Recollections of Country Life: More an Expression of Feeling than Painting."
Beethoven's journals and letters reveal his love of nature, as when he wrote in 1810, "How delighted I will be to ramble for a while through the bushes, woods, under trees, through grass, and around rocks. No one can love the country as much as I do. For surely woods, trees, and rocks produce the echo that man desires to hear." Recognizing and appreciating the natural world was a cornerstone of the Romantic ethos, and Beethoven's Pastoral Symphony joined a common thread in music, art and literature of the early nineteenth century that rhapsodized on the beauty and grandeur of the natural world, with a reverence that was in no small part spiritual.
Just as the first four notes of the Fifth Symphony influence every measure of the opening movement, the Sixth Symphony builds an expansive essay out of a seemingly naïve theme. The first movement, characterized as the "Awakening of cheerful feelings upon arrival in the country," enters bashfully, with four quiet measures that trail off. Fragments of this figure build slowly, basking in long stretches of unmoving harmony. The development section, often an opportunity for increased turbulence and activity, instead sinks deeper into a country calm, savoring each radiant chord change.
The second movement, "Scene at the Brook," establishes a lapping triplet pulse under another mere wisp of melody. The idyllic scene ends with a trio of birdcalls from the woodwinds, representing a nightingale, quail and cuckoo. From here, the symphony diverges from a typical four-movement pattern. There is a Scherzo-like third movement, "Happy gathering of country folk," but the rollicking dance music halts unresolved and is supplanted by the first staccato raindrops of the "Thunderstorm." Fearful dissonances and thunderous timpani strikes make for a convincing tempest, until it trails off in one last upward patter from the flute. A clarinet takes over to establish the sing-song contours of the "Shepherds' song; cheerful and thankful feelings after the storm." This tune, at once humble and heroic, returns the symphony to its pastoral calm. Near the end, a hymn-like variant lends a deeper resonance to this sunny conclusion.
Aaron Grad ©2023
About This Program
Approximate length 2:00
Simone Lamsma returns to play Prokofiev's iconic Violin Concerto No. 2. A dynamic soloist, internationally recognized for her spellbinding performances and artistic acuity, Lamsma's SPCO debut in 2011 was described as "arresting," "transfixing" and "powerful" (Pioneer Press). Stravinsky originally wrote the opening Concertino for string quartet but later arranged the piece for 12 instruments, creating a complement of strings and winds while maintaining the solo line in the violin. Though less well-known than his other works, Concertino for 12 Instruments is evidence of Stravinsky's compositional and editorial genius. Continuing the SPCO's exploration of the entire Beethoven symphony cycle, this program closes with the beloved Pastoral Symphony.
This concert is part of our complete Beethoven symphony cycle.