Brahms and Bartók with Tabea Zimmermann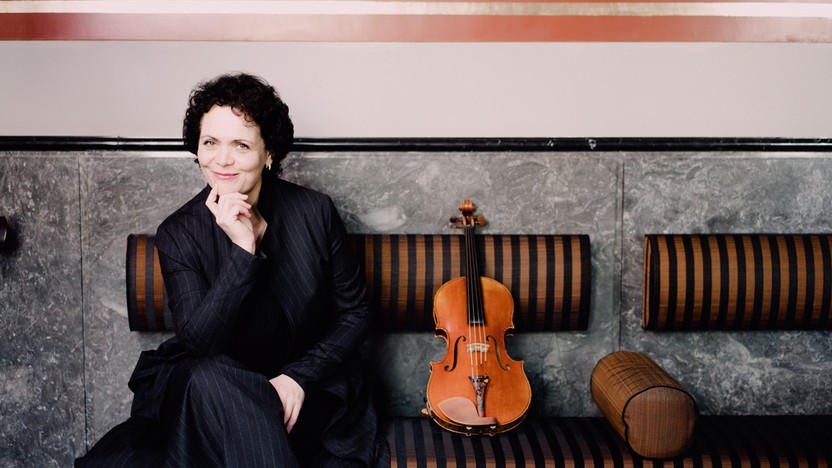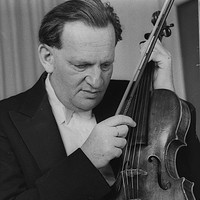 Ödön Pártos
Yiskor (In Memoriam)
Toggle open/close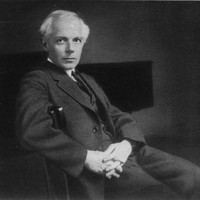 Béla Bartók
Divertimento for String Orchestra
Upheaval engulfed Béla Bartók in 1939. The Nazis had taken over his publisher, Universal, jeopardizing his intellectual property and his income, and his ailing mother tied him to his native Hungary, despite the looming threat of war. The conductor Paul Sacher provided some welcome consolation when he commissioned Bartók to write a new work for the Basel Chamber Orchestra. Sacher even offered Bartók the use of his home in Saanen, Switzerland, over the summer. Bartók accepted the commission and the vacation, and after fifteen days of composing (and avoiding newspapers) that August, he completed his Divertimento for Strings.
Bartók had written a previous work for Sacher, the stern Music for Strings, Percussion and Celesta (1936). For this new commission, and perhaps owing to the surroundings in which it was composed, Bartók adopted a more carefree approach. In titling the work "Divertimento," he made reference to a Classical form of light-hearted amusement fit for parties and other celebrations. The score's lean ensemble and dancing rhythms reflect the divertimento tradition of Mozart and his contemporaries, while the textures owe more to Corelli, Handel, Bach and all the other Baroque masters of the concerto grosso style. As in those early concertos, this work calls out individual voices from the larger string orchestra to create contrasting colors and densities of sound.
The Divertimento's Allegro non troppo first movement makes a study of three-note fragments drawn from a range of musical modes, many redolent of the Hungarian folksongs that Bartók studied so exhaustively. The first three melodic notes descend F – E – D, and then the next scurry down the segment E-flat – D – C. The bluesy conflict between E and E-flat and other such collisions kick off the movement's playful manipulations of its approachable themes.
In a marked shift of mood, the Molto adagio middle movement circulates from smooth, pacing lines into a swirling cloud of trills before dissipating for a quiet conclusion. The Allegro assai finale clears any lingering angst with a playful tussle through call-and-response melodies, sudden interruptions, a pensive cadenza for solo violin, sarcastic pizzicati (plucking) and glissandi (sliding between notes), and a manic conclusion.
Aaron Grad ©2013
Toggle open/close
After the death of his mentor and champion Robert Schumann in 1856, Brahms did not publish any music for the next four years, and he performed only sporadically at the piano. While supporting himself by teaching and conducting, he labored over a piano concerto that he would dedicate to Clara Schumann, studied counterpoint and other musical styles of the past, and challenged himself to experiment in new forms. Each year from 1857 to 1859, he spent a few months conducting a choir and offering piano lessons in Detmold, Germany; it was there that he wrote two serenades, using as his guide the classical-era tradition of lighthearted music for evening gatherings. The Serenade No. 1 in D Major (1857-58) existed in a version for nine players, until Brahms expanded the scoring to chamber orchestra in 1860. The Serenade No. 2 in A Major (1858-59) also used less than a full orchestral complement, omitting violins.
The serenades were important laboratories for Brahms. Free of the gravitas of symphonies (a form that flummoxed him for decades) but extending beyond the small-scale comfort zone of solo piano music and songs (genres that dominated his early output), these fruitful trials in large-ensemble writing brought forward the full potential that Schumann had seen years earlier.
The Serenade No. 2 owes much of its personality to its instrumentation. Removing the violins clears more space for the transparent and breezy woodwind choir, and it also allows the violas to occupy wider sonic territory. The orchestration emphasizes the connection to the outdoor bands associated with Classical serenades, and much of the musical material has an antique patina, as in the simple chorale that begins the work.
Brahms' reckoning with the past also fuels the three central movements. A tidy Scherzo opens into an unexpectedly broad and luminous Trio section; the somber, Baroque-tinged opening of the Adagio non troppo provides the raw material for a lush and haunting core; the Quasi menuetto balances naïve dance music (perhaps the measured steps of someone learning to dance) with a contrasting section that builds a halting melody. The Rondo finale has something of a hunting character in the style of Haydn, adding a piccolo to contribute extra brightness and shimmer.
Aaron Grad ©2017
About This Program
Approximate length 2:00
Individual tickets will go on sale in August. If you would like to purchase tickets now, you may do so by purchasing a Season Ticket Package.