Bryce Dessner with Caroline Shaw and Richard Reed Parry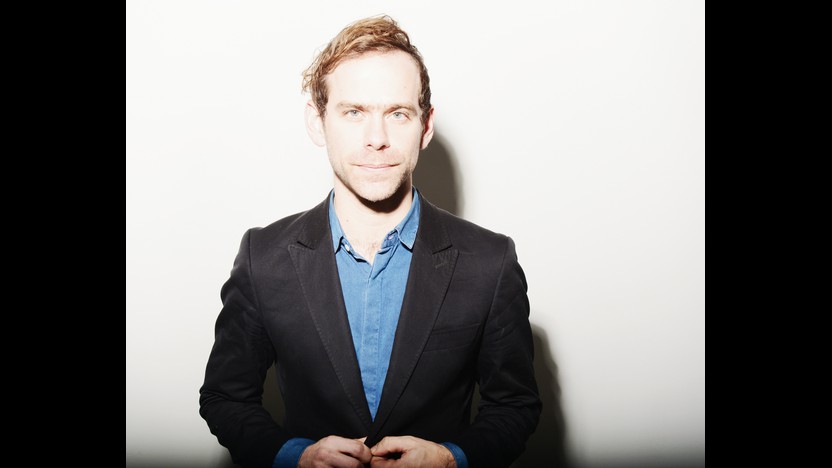 About This Program
Approximate length 2:00
Cross-genre musical powerhouse Bryce Dessner fuses his rock sensibilities with a ferociously ambitious approach to orchestral composition to create a riveting musical experience. 2014 marks the release of St. Carolyn by the Sea, an album celebrated as "a modern classic" by PopMatters and Dessner's first recording with legendary record label Deustche Gramaphon. Dessner, also the guitarist of Grammy nominated band The National, will share how his compositional approach yields what NPR describes as "gorgeous full-hearted music" through his own dedication to pushing musical boundaries.
Co-presented by the Walker Art Center.
"Those old genre definitions don't mean as much anymore… [Classical music is] definitely a living culture with lots of exciting musicians doing new programming and composers writing new work…and there's crossover in really interesting ways." – Bryce Dessner
The youngest composer ever to win the Pulitzer Prize for Music, Caroline Shaw's youthful and inventive energy reminds listeners of the boundless potential of new music. Recognized for her incredible talent as a composer and performer, Shaw frequently collaborates with today's premiere musicians and ensembles and is a current doctoral fellow at Princeton University. Shaw's multifaceted works, celebrated as "dazzling, emotionally gorgeous," by The New York Times, make an immediate impact on listeners while also providing a complex network of musical and conceptual details that reward engaged and informed listening. Shaw will be on hand to guide listeners through her arresting and mysterious sound world.
"I think about the music for a very long time beforehand, without writing a note, and then I write everything rather quickly. Lots of architectural planning in my head, and then I go to town and let the music take over, and then it's done. Like performing, really. You practice and practice and think and plan so that when you're actually in a performance situation you can be free and bold to let something larger than you take over." – Caroline Shaw
Arcade Fire's Richard Reed Parry is quite literally bringing a new pulse to contemporary classical music. Parry's 2014 Deustche Grammophon release, Music for Heart and Breath features compositions performed in sync with the heartbeats and breaths of its performers. Parry's first recorded foray into the world of contemporary classical music has been described as a "primordial balm" (NME) for the genre and garnered praise for its "palpable aliveness" (Pitchfork). Collaborator Nico Muhly celebrates the genius of Parry's innovative new works, explaining "it's music based on a system that can produce a huge range of problems and beautiful solutions." Parry deftly navigates the challenges of such a novel approach in order to create music that is uniquely natural, immediate and most importantly, human.
"My vision for [Music for Heart and Breath] was to free the music of certain confines and to bring really fragile and deeply human characteristics out of the music through using this technique. I wanted it to be satisfying and tell a story, or describe a state, with some kind of emotional arc to it, even if it's an abstract one." – Richard Reed Parry
Presented by the SPCO, MPR, Minnesota Opera and American Composers Forum
Composer Conversation Series events are FREE but reservations are required.
Please join us for all of this year's Composer Conversations, intended for music lovers of all stripes and featuring some of today's most original, prominent and prestigious voices in composition. The winter/spring 2015 season will feature live interviews with distinctive creators Kevin Puts, Bryce Dessner, Fred Lerdahl, and Missy Mazzoli. Events will take place at Amsterdam Bar & Hall in downtown Saint Paul and feature time devoted for audience Q&A and informal post-show receptions. Events are presented in partnership with MPR, Minnesota Opera and American Composers Forum.
Come early and stay late! Amsterdam Bar & Hall will be serving food and drinks before, during and after this event.