Cassie Pilgrim Plays Bach's Oboe Concerto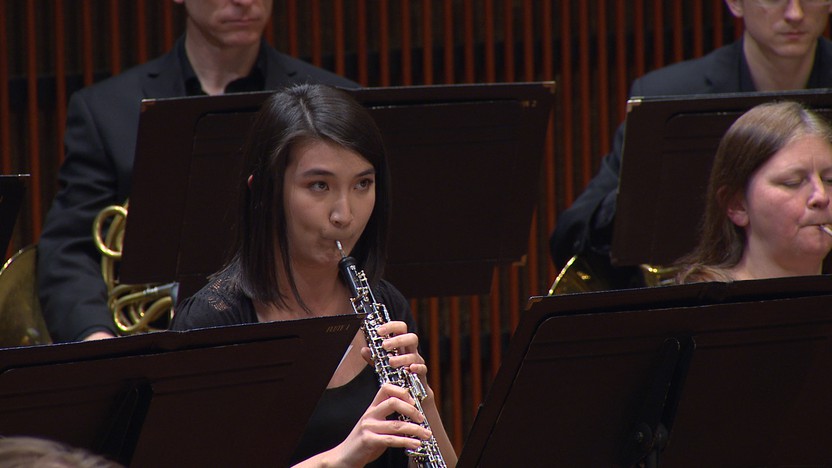 Toggle open/close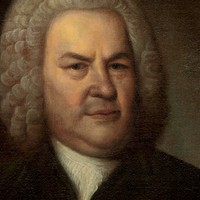 Johann Sebastian Bach
Oboe Concerto
From 1723 until his death in 1750, Johann Sebastian Bach held the demanding position of Thomaskantor, directing music for the principal churches of Leipzig and training the young choristers under his care. Somehow Bach also found the time to direct the Collegium Musicum, an amateur ensemble founded by Georg Philipp Telemann back when he was a student in Leipzig. With most concerts held at a coffee house, the Collegium Musicum provided Bach a space where he could present secular music not fit for church, including the seminal concertos for harpsichord that he wrote to feature himself and his talented sons.
Bach's harpsichord concertos from the 1730s were not wholly original works, but rather rearrangements of existing scores. His source material has been lost, but often there are enough clues in the music to allow for a reconstruction of what might have existed decades earlier, when Bach wrote concertos for his jobs in Weimar and Cöthen. The task of reconstruction took extra imagination in the case of the Harpsichord Concerto cataloged as BWV 1059, since Bach only copied out the first nine measures in the surviving draft. Those measures corresponded to the opening Sinfonia (or overture) from a cantata that Bach wrote in 1726 for a Sunday church service, in a rendition that uses organ as the featured solo instrument. That cantata also has a second Sinfonia that again features solo organ, forming a matched pair that points to an origin as the outer movements of a three-movement concerto from earlier in Bach's career. The organ solo makes sense in a church context, but wherever Bach first used this music, he would have more likely featured oboe as the solo instrument.
The slow movement of the concerto required extra leaps of logic to reconstruct, following the hunch that it was the source material for an alto aria from the same cantata. It's a very modern phenomenon to think in terms of "Great Composers" and the sanctity of the "Classical Canon," and efforts like this Bach reconstruction are an excellent reminder that these immortal creations were created by busy working musicians who did whatever it took to get parts onto music stands in time for the next gig, with a much more malleable concept of how to make the most of their musical assets.
Aaron Grad ©2022
Toggle open/close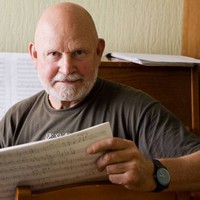 Listen to Audio
Pēteris Vasks
Fantasy for Violin and Strings, Vox amoris (Voice of Love)
Pēteris Vasks began his musical career as a bass player, performing with ensembles in his native Latvia and neighboring Lithuania. He eventually went back to school for composition, and since the late 1970s he has produced a remarkable body of instrumental music while also training the next generations of Latvian composers at a conservatory in Riga. His international reputation received a huge boost after the violinist Gidon Kremer premiered Vasks' concerto Distant Light and then recorded the work with his ensemble Kremerata Baltica for ECM Records in 1999. The composer provided the following program note.
I started composing the fantasy for violin and orchestra Vox amoris in fall 2008 and finished the score in early spring 2009. What is the message I wanted to announce? It is about the greatest power in the whole world — love. Love is, was, and will be as long as we will be. I believe that solo violin and string orchestra make the best combination for a "love story."
The composition, in one single movement, starts with a muted string tremolo. Then the solo violin appears — searching, asking, until it blossoms in a broad melody which is supported by a gentle orchestral accompaniment. The solo violin Cadenza I links the introductory part with the central episode. The central part of the composition is built up from two sound waves. The first wave starts softly, slowly, and then the intensity increases, becomes stronger, and then decreases. The second wave is broader, more dramatic. The solo violin part becomes more challenging; the string orchestra plays an active role here. Cadenza II emphasizes the way to culmination — the highest point is reached when the solo violin and the orchestra meet — in a high register, in the highest intensity. A quiet pedal point is then the background for images from the beginning. The solo violin once again sings a cantilena of the glory of love. The piece ends in a melancholic yet light mood.
Vox amoris was created by initiative of the Australian Chamber Orchestra and its leader Richard Tognetti. I hope this work will reach the listeners and make the world a little brighter and more open to love.
© Pēteris Vasks
Aaron Grad ©2022
Toggle open/close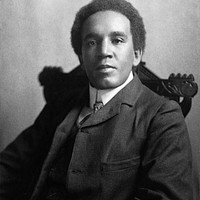 Samuel Coleridge-Taylor
Nonet
Samuel Coleridge-Taylor received the last part of his name from his father, who had returned home to Sierra Leone (the British colony in Africa originally established as a refuge for those who'd been freed from or escaped enslavement) without learning that a white British woman was pregnant with his son. Samuel's mother gifted her son with an auspicious name modeled after the English poet Samuel Taylor Coleridge, and the boy's grandfather passed on an even greater gift by introducing Samuel to his own instrument, the violin.
Coleridge-Taylor went on to enroll at London's Royal Academy of Music at the age of 15 as a violinist, and three years later he began composition lessons as well. But even then he was already a published composer, and the Nonet he wrote in 1893, during his first year of formal composition study, shows how far he had already come in absorbing the styles of his heroes, Johannes Brahms and Antonín Dvořák. It was only in later years that Coleridge-Taylor channeled African and African American themes into works that proved hugely influential for future generations of American composers, a project that was still gathering steam when he died of pneumonia at the age of 37.
Coleridge-Taylor showed quite a bit of originality in his Opus 2 by assembling a non-standard nonet of oboe, clarinet, bassoon, horn, violin, viola, cello, bass and piano. Mixed ensembles of strings and winds had been popular since the time of Wolfgang Amadeus Mozart and Ludwig van Beethoven, and there was ample chamber music from the past century combining piano with strings or winds, but this particular configuration of winds, strings and piano added a new level of sonic complexity that the young composer handled with aplomb. The musical materials could easily be mistaken for the themes and harmonies of Brahms or Dvořák, which is quite admirable for the work of a British teenager, and the four attractive movements make a strong case for the enormous talent that allowed Coleridge-Taylor to become a trendsetter and role model.
Aaron Grad ©2022
About This Program
Approximate length 1:00
THESE PERFORMANCES ARE CANCELED
Given the rapid spread of the highly transmissible Omicron variant in our community, we have made the difficult decision to cancel concerts in our Neighborhood Series venues through March 13.
Those with tickets to canceled concerts can exchange tickets for another concert, turn the value of your tickets back as a tax-deductible donation to the SPCO or bank them in your account for use at a future concert. Refunds may also be requested by contacting the Ticket Office at tickets@spcomail.org or by calling 651.291.1144 during Ticket Office hours (12–5pm Monday–Friday, 11am–3pm Saturday). Any tickets that are not donated, exchanged or refunded will be banked in your SPCO account for later use.
We began our season this fall by performing only at the Ordway Concert Hall, where we could concentrate our efforts on providing the safest possible concert environment with enhanced ventilation, adequate room for distancing in the hall, on stage and backstage, and a professional usher staff to implement safety measures. We were hopeful that the pandemic situation would have improved enough by January that we could return to our Neighborhood Series venues this month. Unfortunately, with case numbers surging in our community, we need to remain focused on providing concerts in just one location at this time. Therefore, all SPCO concerts outside of the Ordway are canceled through March 13. We will continue to assess the environment and prioritize the health and safety of our audience, staff and musicians, and we hope to resume our Neighborhood Series performances after March 13.
All SPCO performances at the Ordway will continue, as scheduled, barring further positive COVID-19 tests or confirmed exposures among our musicians, stage crew and concert staff in the coming weeks.
Decades apart and worlds away, these seemingly disparate composers share something in common: the skill of portraying character through music. From the pastoral calm of seventeenth-century German composer and musician, Johann Sebastian Bach's Oboe Concertos, to the universal voice of love portrayed by the violin in Vox amoris (Voice of Love) by twentieth-century Latvian composer Pēteris Vasks and the gradual ascension up the steps of the home of the Muses to soar above the heavenly plains of Nonet by nineteenth-century English composer Samuel Coleridge-Taylor.
All audience members are required to present proof of COVID-19 vaccination and booster shot, or a negative COVID-19 test within 72 hours prior to attending this event. Non-cloth masks (N95, KN95, KF94 or surgical masks) are required regardless of vaccination status. More Information
Concerts are currently limited to 50% capacity to allow for distancing. For concerts with assigned seating, tickets are available by price scale and specific seats will be assigned by the Ticket Office. For general admission and concerts with assigned seats, tickets will be delivered a couple of weeks prior to each concert — including Print At Home tickets. Please email us at tickets@spcomail.org if you have any seating preferences or accessibility needs. Seating and price scale charts can be found at thespco.org/venues.