Chamber Music Series: Across the Channel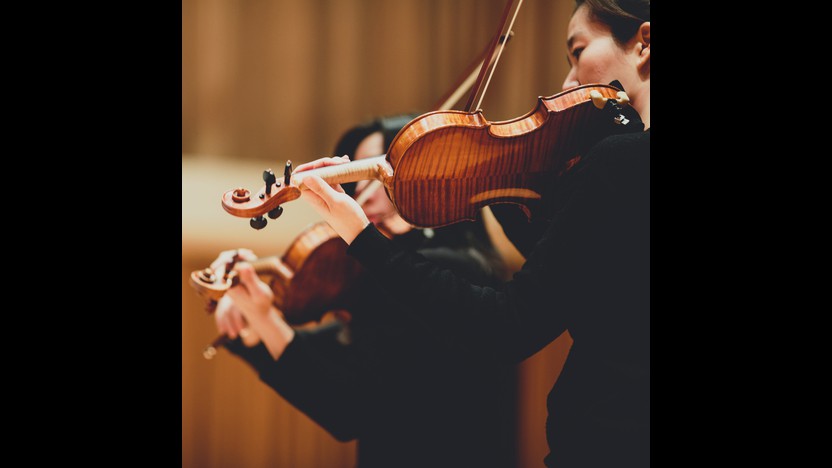 Vincent Persichetti
Serenade No. 10 for Flute and Harp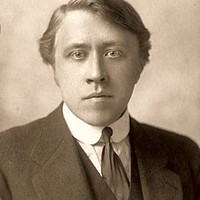 André Caplet
Conte fantastique for Harp and String Quartet
Toggle open/close
Sir William Walton
String Quartet in A Minor
After centuries of stagnation, homegrown British music flourished in the early 1900s, thanks to innovative compositions by the likes of Elgar, Vaughan Williams and Holst. William Walton was among the first generation of musicians to grow up on a diet of new British music, starting with his childhood training as a chorister at Christ Church Cathedral in Oxford, and continuing from the age of 16 as a student at Oxford University. During a truncated course of study that ended after multiple failures to pass a required exam, Walton spent much of his time poring over foreign scores in the library, gleaning new ideas from composers Stravinsky, Ravel, Bartók and Schoenberg's Viennese cohort. A string quartet born during Walton's student years debuted to much fanfare at an international festival, and it exemplified his youthful pushback against conservative British norms. Not surprisingly, England's critics panned it, while Schoenberg's disciple composer Alban Berg heaped praise on it.
Walton withdrew that fledgling quartet, and he found his first real success with the jazz-laced Façade and a Viola Concerto that is still a pillar of the repertoire. His orchestral works earned him a sterling reputation at home and abroad, and his early embrace of film scoring (starting in 1934) brought his sound to even wider audiences. Chamber music was absent from his working life for more than twenty years, until Walton finally began a new quartet in 1945. It took him nearly two years to complete the String Quartet in A Minor.
With its modal phrases and austere counterpoint, Walton's mature quartet attests to his lasting debt to Ravel and Bartók, whose efforts set the standard for quartets in the early twentieth century. In the taut first movement, a fugal episode also confirms Walton's link to the more distant past, recalling the way Beethoven and other Classical masters used the controlled chaos of formal polyphony to raise the emotional temperature. For the inner movements, a brisk and pointed Scherzo balances against a muted Lento, its dark hues tinted with traces of church music and the pastoral innocence of mainline British music.
The aggressive finale again channels Beethoven and his stabbing, obsessive approach to short gestures. In that regard, it resembles the quartet finale that the esteemed Elgar wrote (in the same Allegro molto tempo) near the end of his life. By the time he wrote his own quartet, Walton was an elder statesman himself, and his integration of British sensibilities with modern European trends had already helped to reshape his country's musical future.
— © Aaron Grad
Aaron Grad ©2020
About This Program
Approximate length 2:00
This program features rarely-heard English, French and American gems of the chamber music repertoire spanning the centuries. The program opens with a Serenade for Flute and Harp by American composer Vincent Persichetti, consisting of eight highly-characterized movements that evoke styles of other times. André Caplet's Conte fantastique was inspired by Edgar Allen Poe's The Masque of the Red Death, and evokes the mood and action of the story in ingenious ways. Walton's String Quartet in A Minor closes the program in traditional English fashion.