Christian Zacharias Plays Mozart's Piano Concerto No. 27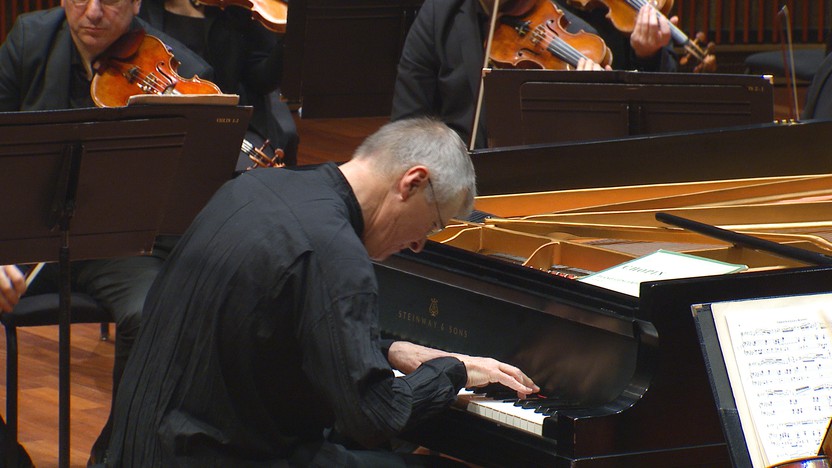 Sponsored By
March 1, 2019
Anton Bruckner
Adagio from the Quintet in F for Strings
Toggle open/close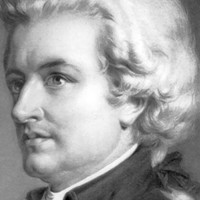 Wolfgang Amadeus Mozart
Piano Concerto No. 27 in B-flat
After Mozart moved to Vienna in 1781, he parlayed his talent as a performer into a lucrative career. Organizing his own concerts for sold-out subscription audiences, he brought home healthy profits to support himself and his new wife, Constanze, in a lavish lifestyle. The highlights of these concerts were Mozart's piano concertos, 15 of which premiered between 1782 and 1786.
Mozart's performing activities, and consequently his income, dropped off dramatically after 1786. One contributing factor was the unpopular war Austria entered against the Ottoman Empire in 1787, leaving Viennese aristocrats more concerned with protecting their property and shielding their sons from conscription than musical entertainment. After 1786, Mozart wrote only two more piano concertos: No. 26 from 1788, and No. 27, dated January 5, 1791, exactly 11 months before his death. Mozart performed this last concerto as soloist on a benefit concert for a clarinetist friend.
The Piano Concerto No. 27 in B-flat eases in with a one-bar introduction — an uncommon device famously employed at the start of Mozart's Symphony No. 40 — and then begins a lovely cantabile melody in the strings, punctuated by woodwind comments. The sense of elegance and restraint is reinforced by an instrumentation that omits the trumpets and timpani found in most of the other late concertos. The slow Larghetto features a simple theme, offered with child-like innocence by the soloist and elaborated with minimal decoration when it recurs. The first theme of the finale resembles the song entered immediately after the concerto in Mozart's catalog, Sehnsucht nach dem Frühling ("Longing for Spring," K. 596). The text of that song, by Christian Adolf Overbeck, might suggest the mood for this concerto, written in Mozart's final winter: "Come, lovely May, and make the trees green again."
Aaron Grad ©2010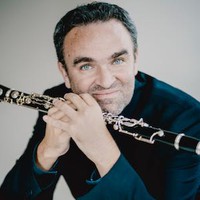 Jörg Widmann
Aria for String Orchestra
Toggle open/close
Beethoven attempted a symphony in 1795-96, after hearing Haydn's London symphonies, but he did not complete one until 1800. The following year he began his Second Symphony, which he finished in 1802 while living in Heiligenstadt, outside of Vienna. Beethoven had hoped that time in the country might slow his encroaching deafness and improve his spirits, but by the end of his stay he was in a nearly suicidal state of despair. That fall he wrote the "Heiligenstadt Testament," an unsent letter to his brothers that was found among his papers after his death. He included thisdescription of his tormented life that year:
If I approach near to people a hot terror seizes upon me, and I fear being exposed to the danger that my condition might be noticed. Thus it has been during the last six months which I have spent in the country. … What a humiliation for me when someone standing next to me heard a flute in the distance and I heard nothing, or someone standing next to me heard a shepherd singing and again I heard nothing. Such incidents drove me almost to despair; a little more of that and I would have ended my life—it was only my art that held me back. Ah, it seemed to me impossible to leave the world until I had brought forth all that I felt was within me.
Beethoven re-entered society in Vienna and soon received a boost in the form of an opera commission. His new association with the Theater an der Wien led to a concert on April 5, 1803, at which he conducted the premiere of the Second Symphony, performed the solo part in the Third Piano Concerto, debuted the oratorio Christ on the Mount of Olives, and reprised his First Symphony.
Despite the circumstances of its creation, the Second Symphony is a lively and jovial work. It marks a high point in Beethoven's early Classical style, moving past the long shadow of Haydn that guided the First Symphony. The opening movement begins with a meaty introduction, filled with shifting rhythms, moody harmonies and surprising horn blasts. The Allegro con brio section begins, conversely, with the barest trace of a melody in the lower strings, but it surges to music of an even wilder nature, pounding with offbeat accents and extreme dynamic contrasts. Whereas Haydn loved the elegant dichotomy of forte and piano intensities, Beethoven's score asks for the even louder fortissimo and even softer pianissimo dynamics, moving beyond tidy Classical style into the more volatile spectrum associated with Romantic music.
Aaron Grad ©2014
About This Program
Approximate length 2:00
Former Artistic Partner Christian Zacharias returns to the SPCO to perform Mozart's final piano concerto and conduct Beethoven's Second Symphony. Mozart's autumnal farewell to the piano concerto, the medium that brought him the most success in his lifetime as a composer and performer, is beautifully paired with Anton Bruckner's gorgeous Adagio for Strings, arranged from the original string quintet version by the late Stanislaw Skrowaczewski. Another elegiac work, Jörg Widmann's Aria, opens the second half, before the sunny D Major of Beethoven's Second Symphony brings the concert to a joyous conclusion.