Christian Zacharias Plays Mozart's Piano Concerto No. 27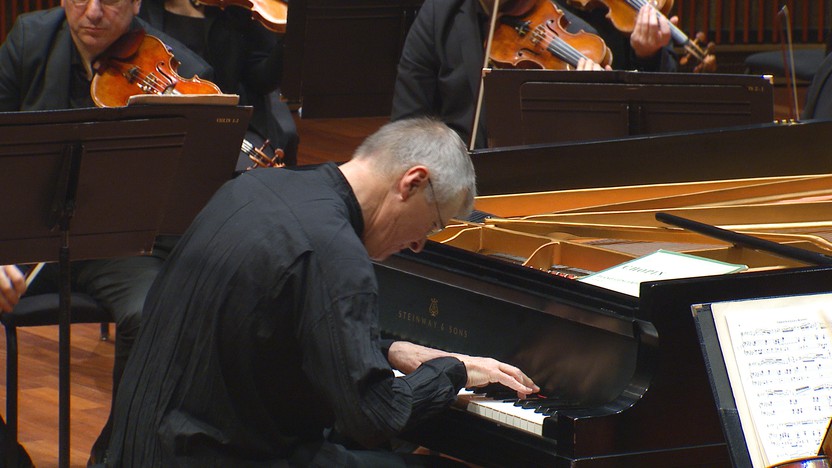 Sponsored By
March 1, 2019
Anton Bruckner
Adagio from the Quintet in F for Strings
Toggle open/close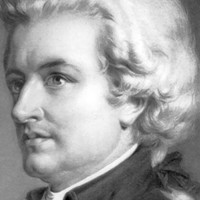 Wolfgang Amadeus Mozart
Piano Concerto No. 27 in B-flat
After Mozart moved to Vienna in 1781, he parlayed his talent as a performer into a lucrative career. Organizing his own concerts for sold-out subscription audiences, he brought home healthy profits to support himself and his new wife, Constanze, in a lavish lifestyle. The highlights of these concerts were Mozart's piano concertos, 15 of which premiered between 1782 and 1786.
Mozart's performing activities, and consequently his income, dropped off dramatically after 1786. One contributing factor was the unpopular war Austria entered against the Ottoman Empire in 1787, leaving Viennese aristocrats more concerned with protecting their property and shielding their sons from conscription than musical entertainment. After 1786, Mozart wrote only two more piano concertos: No. 26 from 1788, and No. 27, dated January 5, 1791, exactly 11 months before his death. Mozart performed this last concerto as soloist on a benefit concert for a clarinetist friend.
The Piano Concerto No. 27 in B-flat eases in with a one-bar introduction — an uncommon device famously employed at the start of Mozart's Symphony No. 40 — and then begins a lovely cantabile melody in the strings, punctuated by woodwind comments. The sense of elegance and restraint is reinforced by an instrumentation that omits the trumpets and timpani found in most of the other late concertos. The slow Larghetto features a simple theme, offered with child-like innocence by the soloist and elaborated with minimal decoration when it recurs. The first theme of the finale resembles the song entered immediately after the concerto in Mozart's catalog, Sehnsucht nach dem Frühling ("Longing for Spring," K. 596). The text of that song, by Christian Adolf Overbeck, might suggest the mood for this concerto, written in Mozart's final winter: "Come, lovely May, and make the trees green again."
Aaron Grad ©2010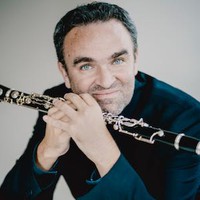 Jörg Widmann
Aria for String Orchestra
Toggle open/close
(Duration: 34 min)
With his First Symphony, composed in 1800, the ambitious young Ludwig van Beethoven proved that he could rival his onetime teacher, Franz Joseph Haydn, in his signature genre. Two years later, Beethoven went a step farther, using Haydn's template as a platform for a Second Symphony that was even bolder and more extreme. The backdrop for this pivotal symphony was a terrible change that was overtaking Beethoven in 1802, when his hearing loss progressed to the point that he could no longer hide it. He finished Symphony No. 2 while convalescing in Heiligenstadt, outside of Vienna, where he suffered in a nearly suicidal state of agony, as we know from an unsent letter to his brothers, found among his papers after his death.
Borrowing a feature found in most of Haydn's iconic London symphonies, Beethoven's Second Symphony begins with a meaty introduction full of shifting rhythms, moody harmonies and jarring accents. The fast body of the first movement enters, conversely, with just a wisp of melody in the lower strings. Whereas Haydn loved the elegant dichotomy of forte and piano intensities, Beethoven's score heightens the contrast, calling for even louder fortissimo and even softer pianissimo dynamics.
The Larghetto slow movement contrasts the adventurous opening movement with music that is serene, tuneful and unabashedly beautiful. The melodic phrases introduced by the violins and answered by the clarinets stay within the sweet treble range of female singers, emphasizing the modest, songlike quality of the material.
The third movement brings Beethoven's inaugural symphonic scherzo (Italian for "joke"), his raucous answer to Haydn's genial minuets. The running joke here is an echoing pattern in which the last repetition is shockingly robust.
In the finale, a somewhat rough and rude main theme provides much of the comedic fodder. Beethoven's craftiness is especially evident in the playful ways he works back to that snarling motive.
Aaron Grad ©2023
About This Program
Approximate length 2:00
Former Artistic Partner Christian Zacharias returns to the SPCO to perform Mozart's final piano concerto and conduct Beethoven's Second Symphony. Mozart's autumnal farewell to the piano concerto, the medium that brought him the most success in his lifetime as a composer and performer, is beautifully paired with Anton Bruckner's gorgeous Adagio for Strings, arranged from the original string quintet version by the late Stanislaw Skrowaczewski. Another elegiac work, Jörg Widmann's Aria, opens the second half, before the sunny D Major of Beethoven's Second Symphony brings the concert to a joyous conclusion.