Liquid Music
DAWN OF MIDI AND NILS FRAHM — SOLD OUT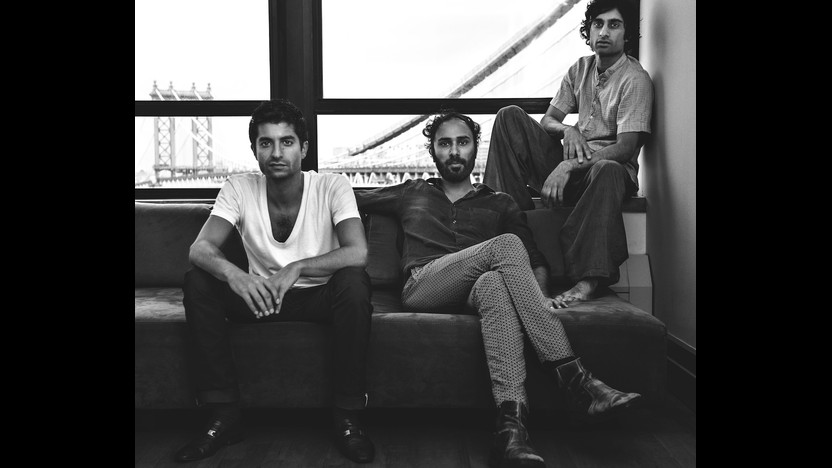 About This Program
Approximate length 2:00
With a grand piano, upright bass, and drum set, Dawn of Midi may look like any jazz combo, but their music is anything but standard. Drawing from jazz, minimalism, rock, and a variety of world influences, their sound is ambient yet engrossing, sparse yet rhythmically demanding. Their 2013 release Dysnomia ("a work of lunatic genius" – The Village Voice; "something totally unprecedented" – Pitchfork) expands the possibilities of acoustic sounds and was heralded by jazz, rock, trance and classical lovers alike. Berlin-based composer/keyboardist Nils Frahm's work is both explosively energetic and intensely thoughtful. His sonic experiments meld both electronic and acoustic sounds, and his latest release, Spaces, was named "one of the year's best albums" by The Quietus. Frahm and Dawn of Midi share an evening that explores the interplay between extremes of sonic simplicity and complexity.
Please note: This event is currently SOLD OUT, but you may sign up for a waiting list at this time. We will contact those on the waiting lists if additional tickets become available.
Co-presented with the Walker Art Center.
Please note: The Saint Paul Chamber Orchestra does not perform on this program.
Learn more! Dawn of Midi's Amino Belyamani talks about the group's recent release Dysnomia of Sound and about the challenges of performing the music live in an interview on the SPCO blog.
Featured Artists
Liquid Music Series
This event is part of a boundary-defying new concert series presented by The SPCO. Learn more and buy this event as part of the Liquid Music Series.