Music in the Making
Derek Bermel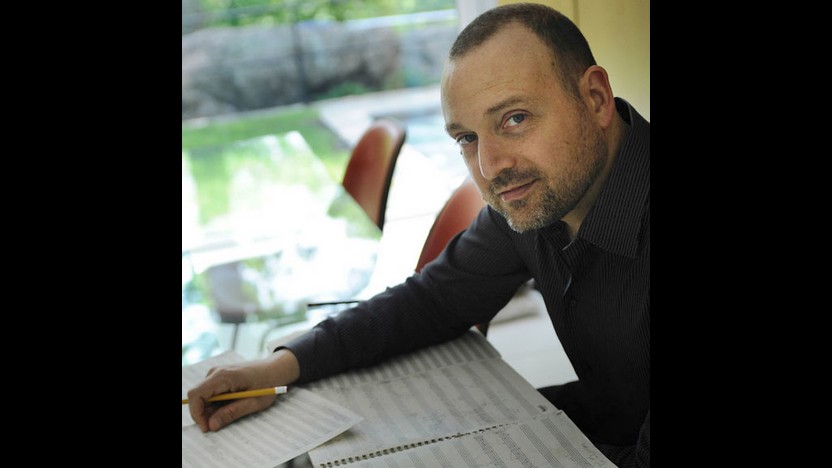 About This Program
Approximate length 2:00
Derek Bermel joins us for the second iteration of the Music in the Making conversation season, bringing to St. Paul his signature and vibrantly assorted musical influences. Bermel will be presenting Murmurations with The Saint Paul Chamber Orchestra, a piece inspired by the mesmerizing flocking movements of starlings. Bermel's diverse background in ethnomusicology and the study of various folkloric music traditions in addition to his prolific composition and clarinet career are sure to make for an insightful and colorful conversation.
"Bermel's music is intricate, witty, clear-spoken, tender and extraordinarily beautiful." —San Francisco Chronicle
SPCO Performance
Hear The Saint Paul Chamber Orchestra perform Bermel's Murmurations January 22–24, 2016 at the Ordway Concert Hall in Saint Paul or Benson Great Hall in Arden Hills.
Music in the Making
Presented by the SPCO, MPR, and American Composers Forum
Music in the Making events are FREE but reservations are encouraged.
Please join us for all of this year's Music in the Making events, intended for music lovers of all stripes and featuring some of today's most original, prominent and prestigious voices in composition. The 2015.16 season will feature live interviews with distinctive creators Michael Hersch (with violinist Patricia Kopatchinskaja), Derek Bermel, Meredith Monk and Steven Mackey (with composer/percussionist Jason Treuting & director Mark DeChiazza). The events will take place at venues across the Twin Cities and feature time devoted for audience Q&A and informal post-show receptions. Events are presented in partnership with MPR, Minnesota Opera and American Composers Forum.