Dvořák's Serenade for Winds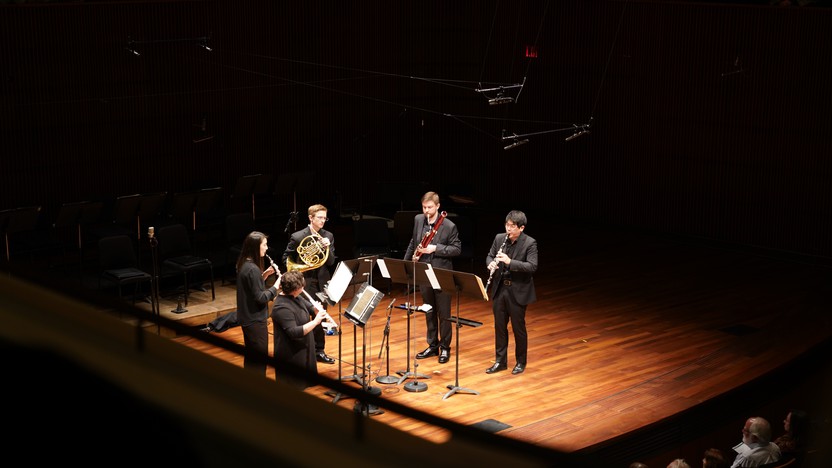 Toggle open/close
As a young man, Dvořák's musical career involved him in all manner of music-making in Prague: He accompanied church services from the organ, played viola in a dance band and in the local opera orchestra, taught piano lessons, and kept up his composing on the side. He might have spent the rest of his life as a cash-strapped freelance musician had it not been for the intervention of a most influential champion, Johannes Brahms, who set Dvořák up with his publisher.
Dvořák composed the Serenade for Winds in 1878, the same year his Slavonic Dances became his first international hit. As in his previous Serenade for Strings from 1875, the title referenced those light-hearted works from Mozart's time that functioned as entertainment at evening gatherings.
Dvořák's Serenade opens with march-like music, a fitting tribute to the outdoor origins of the wind ensemble, which traditionally entered and exited a performance playing a march. The minuet that follows is full of playful echoes and melodic counter-lines, making the most of a quick descending motive in the outer sections and an even quicker shaking gesture in the contrasting trio section.
The third movement, marked Andante con moto (At a walking pace, with motion), rolls out beautiful, patient melodies over a lively accompaniment. Operating in the middle ground for most of the movement, the three horns almost steal the show with their infectious offbeats and regal commentaries. The finale features the most overtly "Slavonic" music of the Serenade, showing off Dvořák's calling card in the early stages of his international career. A momentary return to the opening march music rounds out the form of the Serenade and clears the way for a joyous culmination in D major.
Aaron Grad ©2016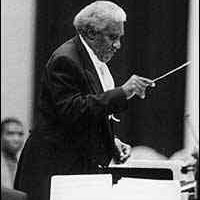 Coleridge-Taylor Perkinson
Sinfonietta No. 1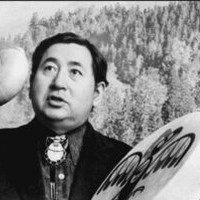 Louis W. Ballard
Incident at Wounded Knee (SPCO Commission)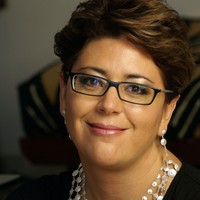 Gabriela Ortiz
La Calaca for String Orchestra
About This Program
Approximate length 2:00
Individual tickets will go on sale in August. If you would like to purchase tickets now, you may do so by purchasing a Season Ticket Package.