Express Concert: Ethereal Voices with Abel Selaocoe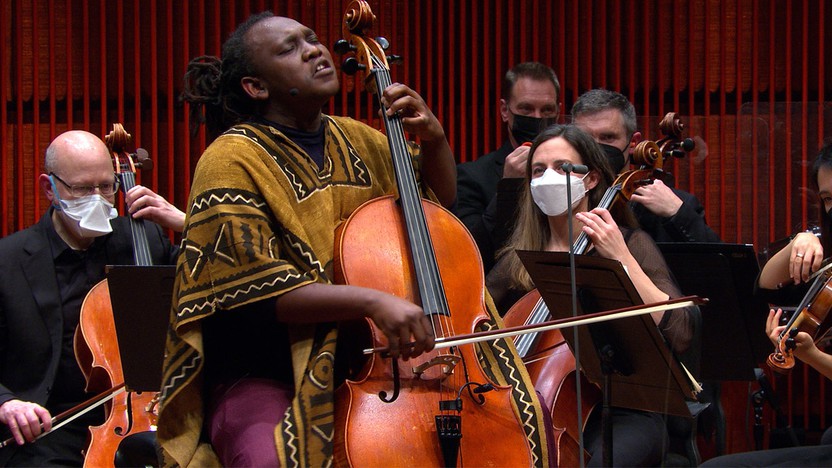 Toggle open/close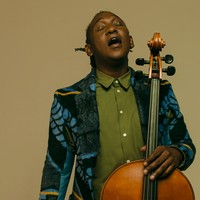 Abel Selaocoe
Ibuyile I'Africa/Africa is Back (arr. by Posthuma)
Ibuyile iAfrica ("Africa is back" in the language of isiZulu) is a traditional hymn that was sung in apartheid times about the struggle to conquer that regime. Those events took so much from South Africa, but they also left us with so much hope. This hymn tells the youth: now is the time to define our voice, to cherish our own traditions and create the Africa we want for our children.
I came up with this wonderful arrangement as an ode to one of South Africa's legends, Desmond Tutu. He and other icons like Nelson Rolihlahla Mandela fought for our freedom, and I stand on their shoulders. When I go to Europe, when I perform anywhere in the world, it's because of their efforts that I'm allowed these experiences.
Abel Selaocoe ©2023
Toggle open/close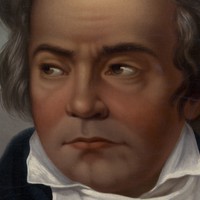 Ludwig van Beethoven
Heiliger Dankgesang for Chamber Orchestra (arr. by Posthuma)
The third movement of Ludwig van Beethoven's String Quartet No. 15, Op. 132 includes the subtitle "Heiliger Dankgesang eines Genesenen an die Gottheit, in der lydischen Tonart" which translates to "Holy song of thanksgiving of a convalescent to the Deity, in the Lydian mode" and was composed after Beethoven recovered from a nearly fatal intestinal disorder in the winter of 1824 into 1825.
Beethoven places this "song of thanksgiving," the longest of the five movements, at the quartet's emotional center. The music celebrates life in all its joys and sorrows by alternating between prayerful chorales and lively dance-like episodes marked with the phrase ""Neue Kraft fühlend" meaning "feeling new strength." The Lydian mode of the chorale is associated with older styles of church music and evokes the sensation of uplifted weightlessness. In his late period, Beethoven was interested in the polyphonic choral music of Palestrina and Johann Sebastian Bach and develops the musical motives in a similar way by interweaving and embellishing the chorale tune with imitative musical lines that grow more complex with each repetition. These musical motives grow in intensity and richness in long unbroken phrases that seem to effortlessly expand and unfold.
This quartet is one of Beethoven's final quartets and was written only two years before his death in 1827 at a time when he was completely deaf and frequently in poor health. These final quartets explored new forms and ideas (often by looking backwards to earlier forms of music) and were considered incomprehensible by musicians and audiences of the time. Today, they are recognized as some of Beethoven's greatest and most forward-looking compositional achievements and have inspired generations of composers and are frequently played by string quartets. This arrangement for chamber orchestra was commissioned by The Saint Paul Chamber Orchestra. The emotional weight and richness of Beethoven's music is heightened by the addition of winds and larger string sections, but the transparent fragility and lyrical qualities of the individual musical lines remains in the many solo phrases echoed throughout the musical texture.
Jonathan Posthuma ©2023
Toggle open/close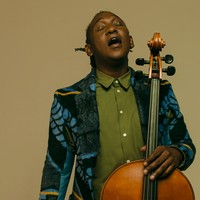 Abel Selaocoe
Roaming Pulses in 11/8 (arr. by Posthuma)
Musical traditions are always roaming. They are passed between musicians orally, transformed by generations and translated between cultures. The percussion traditions of Africa, the Middle East, Asia and Europe have always intermingled and followed the trade routes and migrations of people across continents over centuries. Goblet drums like the djembe of West Africa are related to the doumbek, darbuka or tombak in the Middle East while frame drums with jingles such as the timbrel or tof of Ancient Egypt and Israel find their relatives in the daf or dâyere of Persia, the riq of Arabic music, and the tambourine of Moorish Spain, Provence and the Mediterranean. Likewise, the rhythmic language follows the drum and is translated into the language of the drummer.
Roaming Pulses in 11/8 explores the migration of these rhythmic languages by translating a performance by Mohammad Reza Mortazavi, a percussionist from Iran living in Berlin, Germany, into the language of the orchestra. The multi-layered rhythmic grooves Mortazavi plays on his 2019 album "Ritme Jaavdanegi" ("Rhythm of Eternity") become the material for an improvisation developed collaboratively between Abel Selaocoe and the musicians of The Saint Paul Chamber Orchestra.
Jonathan Posthuma ©2023
Toggle open/close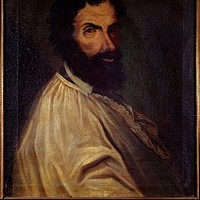 Cristóbal de Morales
"Parce mihi, Domine" from Officium Defunctorum (arr. by Posthuma and Selaocoe)
On the 1994 best-selling album Officium, Norwegian saxophonist Jan Garbarek and early music vocal group Hilliard Ensemble illuminated several liturgical vocal works from the Renaissance with jazz-inspired saxophone improvisations. "Parce mihi, Domine" from Officium Defunctorem, or Office of the Dead, was composed in the early 16th century by Cristóbal de Morales, one of the most prominent composers of the Spanish Renaissance. This solemn and mournful prayer uses a text from the Book of Job that translates to "Spare me, Lord, for my days are nothing" and would be sung or recited for the repose of the souls of the deceased. The prayer forms a part of the Book of Hours, a cycle of prayers often found in lavishly illuminated breviaries of this era. One of the most unique and stunning of these manuscripts is called the "Black Hours" created by late 15th century Flemish artists in Bruges in which the vellum pages are dyed with dark blue or black ink in sharp contrast to the text and images embellished with gold and silver leaf.
The colors of this manuscript are reminiscent of the modern flag of Tanzania where green symbolizes the natural vegetation; blue the ocean, lakes, and rivers; black its native peoples; and gold its rich mineral deposits. Within its modern borders are over 120 ethnic, linguistic, and religious groups with histories going back to some of the oldest continuously inhabited places on Earth.
Through improvisation and collaboration, Abel Selaocoe and the musicians of The Saint Paul Chamber Orchestra illuminate this two-part meditation on life and death. The mournful prayers of de Morales grow overwhelmed by overlapping musical textures until they are transformed into a celebration of the joys of youth and life inspired by the rich traditions of Tanzanian folk music.
Jonathan Posthuma ©2023
Toggle open/close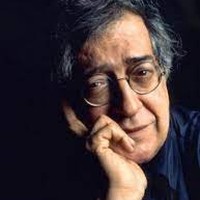 Luciano Berio
Aldo from Duetti for Two Violins
It can happen that a violinist friend tells a composer, one night, that, other than those of Bartók, there are not enough violin duets today. And it can happen that the composer immediately sets himself to writing duets that night until dawn … and then more duets in moments of leisure, in different cities and hotels, between rehearsals, travelling, thinking of somebody, when looking for a present ... This is what happened to me and I am grateful to that nocturnal violinist whose name is given to one of these Duetti.
Thus behind every duet there are personal reasons and situations: with BRUNO (Maderna), for instance, there is the memory of "functional" music which we often composed together in the fifties; MAJA (Pliseckaja) is the transformation of a Russian song, whereas ALDO (Bennici) is a real Sicilian song; PIERRE (Boulez) was written for a farewell evening: it develops from a small cell of his ... Explosante fixe ... ; GIORGIO FEDERICO (Ghedini) is in memory of my years at the Conservatory in Milan. And so on ... These Duetti are for me what the vers de circonstance were for Mallarmé: that is, they are not necessarily based on deep musical motivations, but rather connected by the fragile thread of daily occasions. Nevertheless, in these duets there is also a pedagogical objective. Very often, as can be heard, one of the two parts is easier and focuses on specific technical problems, on different expressive characters and even on violin stereotypes, so that a young violinist can contribute, at times, even to a relatively complex musical situation from a very simple angle — the playing of a D major scale, for instance.
I would like to write a kaleidoscope made up of about a hundred of Duetti. Every group of thirty-three will be commented upon by a "concert" duet, developing in an ampler perspective the different circumstances of this private folklore of mine.
Luciano Berio ©1983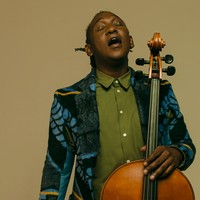 Abel Selaocoe
Kea Mo Rata/I Love Them (arr. by Posthuma)
About This Program
Approximate length 0:47
After making one of the most memorable debuts in SPCO history, Abel Selaocoe returns to lead his first concerts as Artistic Partner. Selaocoe brought such infectious energy to his performances that he had the SPCO musicians and audience dancing on their feet and, in his encore, singing along to his arrangement of a Johann Sebastian Bach sarabande. The sense of community and transcendence evoked by that encore inform the spirit of this Express Concert—a journey through the ethereal sonorities of his own original compositions and an orchestral arrangement of Ludwig van Beethoven's "Heiliger Dankgesang" from String Quartet No. 15.
Our Express Concerts are 60-75 minutes of music without intermission. Learn more at thespco.org/express.