SPCO's West Side Series
Express Concert: Border CrosSing Sings Bach and Zumaya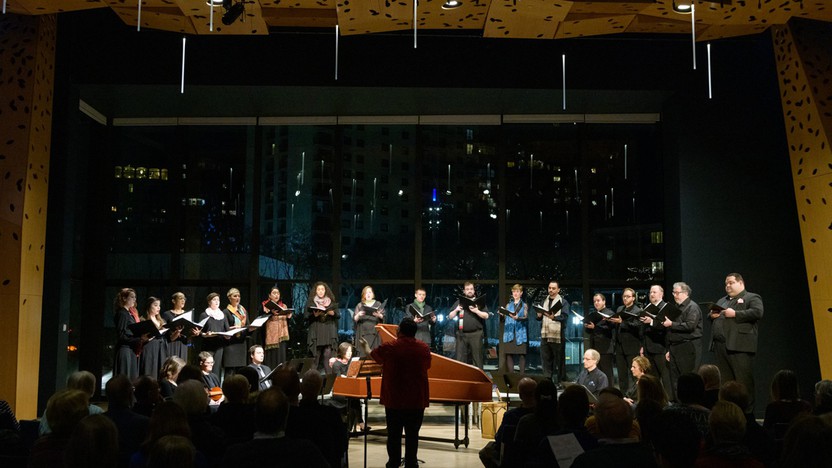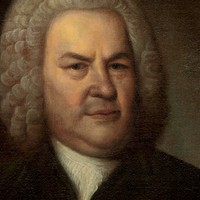 Johann Sebastian Bach
Selections from Cantata No. 147, Herz und Mund und Tat und Leben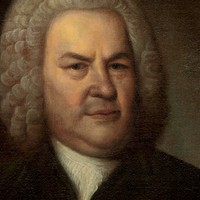 Johann Sebastian Bach
Sanctus in D BWV 238
Toggle open/close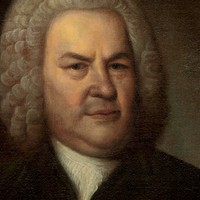 Johann Sebastian Bach
Concerto in C Minor for Oboe and Violin
Johann Sebastian Bach spent most of his professional life in church positions, responsible for composing sacred music for weekly services and special events. One of the few periods in which Bach focused on secular music began in 1717 with his move from Weimar to the liberal, open-minded court of Prince Leopold of Anhalt-Cöthen, who gave Bach both the freedom to explore instrumental forms and a talented ensemble to perform new works. Compositions from this period include the "Brandenburg" Concertos, most of the suites for solo instruments, and many lost concertos.
Evidence of the early concertos can be found in Bach's transcriptions made in Leipzig, where he converted older works into keyboard concertos for the Collegium Musicum, an ensemble of professional and amateur musicians. Even without the original sources, the musical contents of the keyboard concertos reveal traces of other solo instruments, such as the idiomatic repeated-note figures that emerge from crossing string-to-string on a violin. Twentieth-century scholars took the logical step of recreating several lost concertos by working backward from the keyboard concertos. Thus, the Concerto for Two Keyboards in C Minor, BWV 1060, was reborn as the Concerto for Oboe and Violin.
In the Allegro opening movement, the solo parts offer clues as to the instruments that Bach had in mind. The second part is undoubtedly a violin line, with figures divided between two adjacent strings, one moving melodically, the other holding constant. In the first solo part, the sustained tones exploit the oboe's ability to shape long, slow-moving phrases with the breath.
The gorgeous middle movement weaves the two solo voices in fluid counterpoint, supported by a gentle, rocking pulse of accompaniment. In the fast finale, the more virtuosic material goes to the violin soloist, who barrels through quick sextuplets under leaping figures from the oboe.
Aaron Grad ©2014
Manuel de Zumaya
Celebren Publiquen
Manuel de Zumaya
Angelicas Milicias
Manuel de Zumaya
Albricias Mortales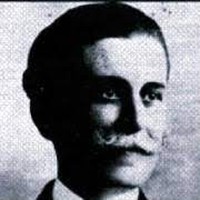 Esteban Salas Y Castro
Toquen Presto a Fuego
Manuel Mesa y Carrizo
Las Flores y las Estrellas
About This Program
Approximate length 1:15
Individual tickets will go on sale in August. If you would like to purchase tickets now, you may do so by purchasing a Season Ticket Package.