Express Concert: Coleman's Afro-Cuban Concerto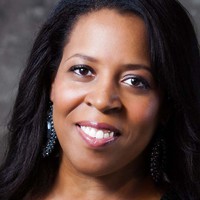 Valerie Coleman
Afro-Cuban Concerto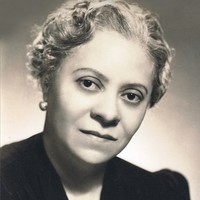 Florence Price
Five Folksongs in Counterpoint for String Quartet
Toggle open/close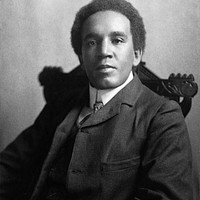 Samuel Coleridge-Taylor
Nonet
Samuel Coleridge-Taylor received the last part of his name from his father, who had returned home to Sierra Leone (the British colony in Africa originally established as a refuge for those who'd been freed from or escaped enslavement) without learning that a white British woman was pregnant with his son. Samuel's mother gifted her son with an auspicious name modeled after the English poet Samuel Taylor Coleridge, and the boy's grandfather passed on an even greater gift by introducing Samuel to his own instrument, the violin.
Coleridge-Taylor went on to enroll at London's Royal Academy of Music at the age of 15 as a violinist, and three years later he began composition lessons as well. But even then he was already a published composer, and the Nonet he wrote in 1893, during his first year of formal composition study, shows how far he had already come in absorbing the styles of his heroes, Johannes Brahms and Antonín Dvořák. It was only in later years that Coleridge-Taylor channeled African and African American themes into works that proved hugely influential for future generations of American composers, a project that was still gathering steam when he died of pneumonia at the age of 37.
Coleridge-Taylor showed quite a bit of originality in his Opus 2 by assembling a non-standard nonet of oboe, clarinet, bassoon, horn, violin, viola, cello, bass and piano. Mixed ensembles of strings and winds had been popular since the time of Wolfgang Amadeus Mozart and Ludwig van Beethoven, and there was ample chamber music from the past century combining piano with strings or winds, but this particular configuration of winds, strings and piano added a new level of sonic complexity that the young composer handled with aplomb. The musical materials could easily be mistaken for the themes and harmonies of Brahms or Dvořák, which is quite admirable for the work of a British teenager, and the four attractive movements make a strong case for the enormous talent that allowed Coleridge-Taylor to become a trendsetter and role model.
Aaron Grad ©2022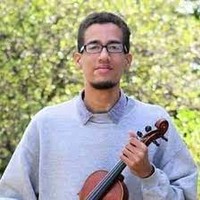 Jorge Amado
Danza de los fugitivos
About This Program
Approximate length 1:09
Join us for an Express Concert inspired by music rooted in and born from African rhythm and dance. No matter the continent or time period, the works on this program speak to the idea of interconnection, with music stemming from the same sounds and traditions. Afro-Cuban Concerto, a work by the SPCO's newest Sandbox Composer-in-Residence Valerie Coleman, opens the concert and sets the stage for a program featuring four works that span across centuries and continents.
Our Express Concerts are 60-75 minutes of music without intermission. Learn more at thespco.org/express.