Family Concert: For the Love of Nature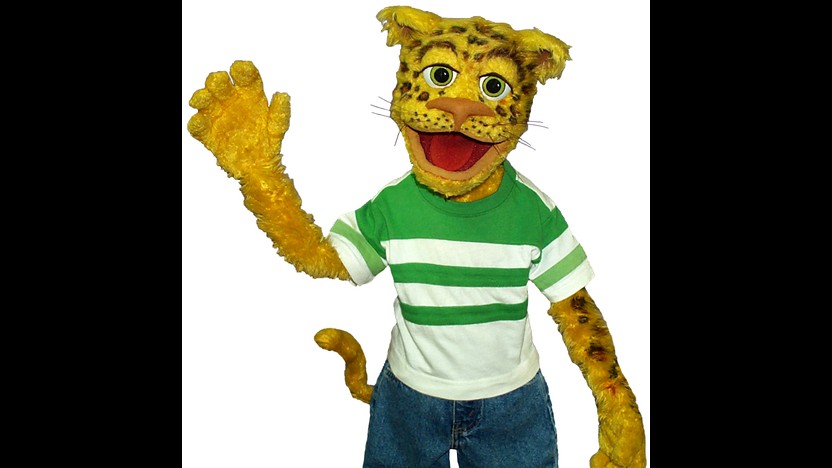 Toggle open/close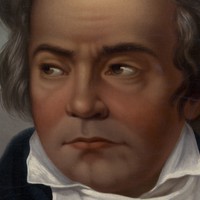 Ludwig van Beethoven
Symphony No. 6, Pastoral
The Fifth and Sixth Symphonies, composed concurrently in 1808, were premiered together (with their numbers reversed from the order of their composition) as part of a four-hour extravaganza Beethoven produced in Vienna. The following year, they were published in composition order, with adjacent opus numbers. On the surface, the two symphonies seem unlikely twin siblings: the Fifth Symphony is dark and dramatic, with its imposing "fate" motive and triumphant progress to a major-key resolution, while the Sixth Symphony is relaxed and bucolic, full of extra-musical associations.
Beethoven's Sixth was one of the first programmatic symphonies, with descriptive movement headings that evoked specific ideas and images. But this was not, for the most part, literal tone-painting, as in later works such as Berlioz's Symphonie fantastique or the Symphonic Poems of Liszt and Strauss. Beethoven, for his part, made this distinction in the title he inscribed on the parts for the initial performance, which read "Pastoral Symphony, or Recollections of Country Life: More an Expression of Feeling than Painting."
Beethoven's journals and letters reveal his love of nature, as when he wrote in 1810, "How delighted I will be to ramble for awhile through the bushes, woods, under trees, through grass, and around rocks. No one can love the country as much as I do. For surely woods, trees, and rocks produce the echo that man desires to hear." Recognizing and appreciating the natural world was a cornerstone of the Romantic sensibility, as espoused by Enlightenment thinkers such as Rousseau. With the Sixth Symphony, Beethoven joined a common thread in music, art, and literature of the early nineteenth century that rhapsodized on the beauty and grandeur of the natural world, with a reverence that was in no small part spiritual.
What the Fifth and Sixth Symphonies share, along with other works from Beethoven's "middle" period, is rigorous economy and unity in the musical language. Just as the first four notes of the Fifth Symphony influence every measure of the opening movement, the Sixth Symphony builds an expansive essay out of a seemingly naïve theme. The first movement, characterized as the "Awakening of cheerful feelings upon arrival in the country," enters bashfully, with four quiet measures that trail off. Fragments of this figure build slowly, basking in long stretches of unmoving harmony and resonant pedal figures. The development section, often an opportunity for increased turbulence and activity, here sinks deeper into a country calm, savoring each radiant change of harmony.
The second movement, "Scene by the Brook," establishes a lapping triplet pulse under another mere wisp of melody. The idyllic scene ends with a trio of birdcalls from the woodwinds, representing a nightingale, quail and cuckoo. From here, the symphony diverges from a typical four-movement pattern. There is a Scherzo-like third movement, "Merry assembly of country folk," but the rollicking dance music halts unresolved and is supplanted by the first staccato raindrops of the "Thunderstorm." Fearful dissonances and thunderous timpani strikes make for a convincing tempest, until it trails off in one last upward patter from the flute. A clarinet takes over to establish the sing-song contours of the "Shepherds' song; happy grateful feelings after the storm." This tune, at once humble and heroic, returns the symphony to its pastoral calm. Near the end, a hymn-like variant lends a deeper resonance to this warm-hearted conclusion.
Aaron Grad ©2013
About This Program
Approximate length 2:00
What's that? A bird? A chipmunk? A talking tree? Follow Leopold the Leopard and a talking tree named Tree as they recount a glorious and ridiculous tale that weaves its way through the nature settings depicted in Beethoven's Pastoral Symphony (Symphony No. 6). Geared for ages 6-12, this unique concert experience is sure to engage, delight and have you laughing your spots off!
Leopold is excited to come see YOU!
About the Artists
Los Angeles-based puppeteer Victor Yerrid brings the stage and the music to life with his artistry. Yerrid is a renowned puppeteer and actor who's work in children's television includes Sesame Street, Sid The Science Kid, Hannah Montana, Pajanimals, Bear In The Big Blue House, and Between The Lions.
Jess McKay's puppetry credits include work with Henson Alternative's Puppet Up!, Fairy Tale Theatre: 18 & over, Swazzle, Draft Kings, Maker Studios, Insomniac, Variety Verité (Groundlings), EPIX, Truth Campaign, The O'Neill Puppetry Conference, Puppetolio, Flock Theatre & more. Jess is a company member of Improvatorium, a Groundlings grad, and has a BFA in acting from The Hartt School. He has great parents, a pretty sweet brother & brilliant friends.
Please note: Due to high demand, tickets to the 11:00am performance are no longer available at this time. Please reserve tickets for the 9:00am performance.
The Saint Paul Chamber Orchestra's popular Start the Music!, xplorchestra! and Family Concerts are FREE, thanks to generous support from Target.