Fred Lerdahl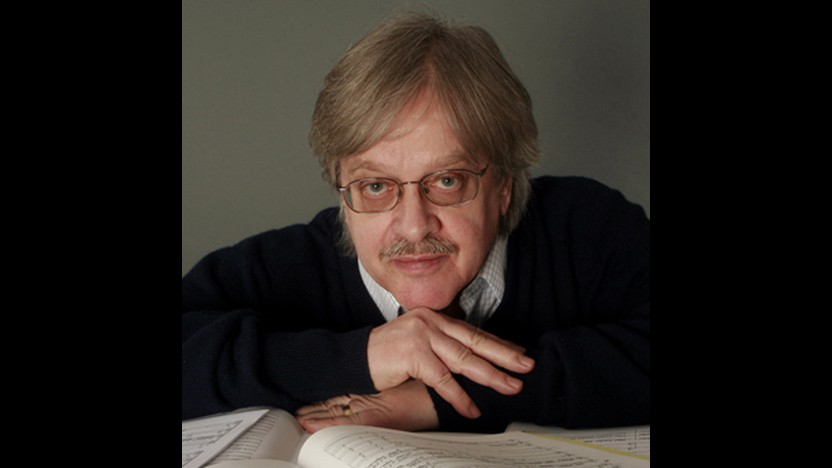 About This Program
Approximate length 2:00
A dedicated musician and academic, Fred Lerdahl has contributed enormously to the field of cognitive science of music as well as composition. As an award winning author and professor of composition at Columbia Univeristy, Lerdahl combines his fascination with analyzing the way that we process and think about musical structures with his desire to create meaningful and impactful music. Lerdahl's deep well of musical knowledge and compositional skill will engage listeners' ears and minds as he joins the Composer Conversation Series to share insight into his explorations of musical possibility.
"I have sometimes been relegated as the 'brainy' type. This is misleading because I am also the 'heart' type. Indeed, the supposed antagonism of heart vs. brain (intuition vs. intellectuality, spontaneity vs. calculation, warm emotion vs. cold reason) seems to me to be a false opposition. Really good theory virtually disappears for the listener if it is employed in an intuitive way." – Fred Lerdahl
Presented by the SPCO, MPR, Minnesota Opera and American Composers Forum
Composer Conversation Series events are FREE but reservations are required.
Please join us for all of this year's Composer Conversations, intended for music lovers of all stripes and featuring some of today's most original, prominent and prestigious voices in composition. The winter/spring 2015 season will feature live interviews with distinctive creators Kevin Puts, Bryce Dessner, Fred Lerdahl, and Missy Mazzoli. Events will take place at Amsterdam Bar & Hall in downtown Saint Paul and feature time devoted for audience Q&A and informal post-show receptions. Events are presented in partnership with MPR, Minnesota Opera and American Composers Forum.
Come early and stay late! Amsterdam Bar & Hall will be serving food and drinks before, during and after this event.