Liquid Music
VICTOIRE / GLASSER / NOVELLER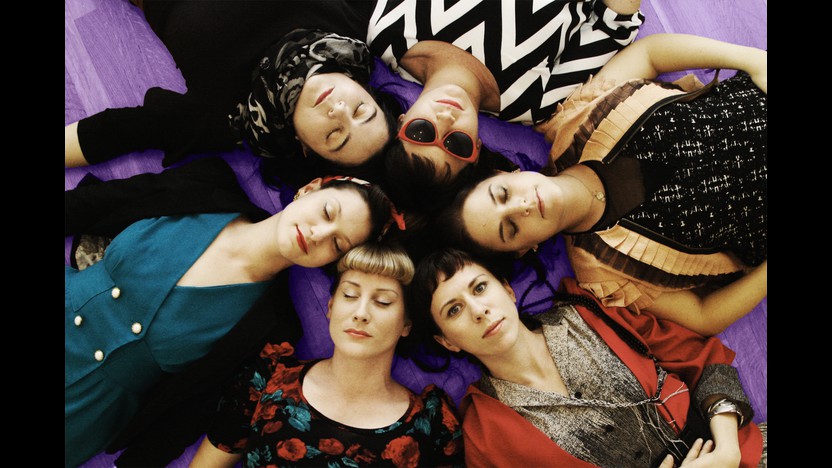 About This Program
Approximate length 2:00
Composer/electric guitarist Noveller, synthpop chanteuse Glasser, and new classical chamber ensemble Victoire join forces for an evening that explores the sonic intersections of woman and machine, manipulation and composition. Hailed as "an orchestra of one" by National Public Radio, Sarah Lipstate (Noveller) conjures dense, sweeping soundscapes from her guitar that "call to attention all senses at once, to the point w here even the word music seems somehow limiting" (Time Out New York). Cameron Mesirow (Glasser) similarly creates "a methodical, computer-tethered expedition into the vast, wild expanse of human feeling," her commanding voice soaring through her rhythmically-driven melodies to "communicate the unknowable" (Pitchfork). Hailed as a "postmillennial Mozart" by Time Out New York, Victoire founder Missy Mazzoli composes diverse, hypnotic pieces for the group, encompassing rock rhythms, meditative electronics, and classical minimalism, and Victoire's six virtuoso players perform her work in a manner both "evocative and alluring" (The New York Times). The evening features solo sets from each artists and culminates in a collaborative finale.
Copresented with the Walker Art Center
Learn More
Learn more about the inspiration for this project through an insightful Q&A with Victoire's Missy Mazzoli.
Featured Artists
Liquid Music Series
This event is part of a boundary-defying new concert series presented by The SPCO. Learn more and buy this event as part of the Liquid Music Series.
Glasser / Noveller