Liquid Music
HELADO NEGRO: Island Universe Story (Cuentos del Universo Solitario) — SOLD OUT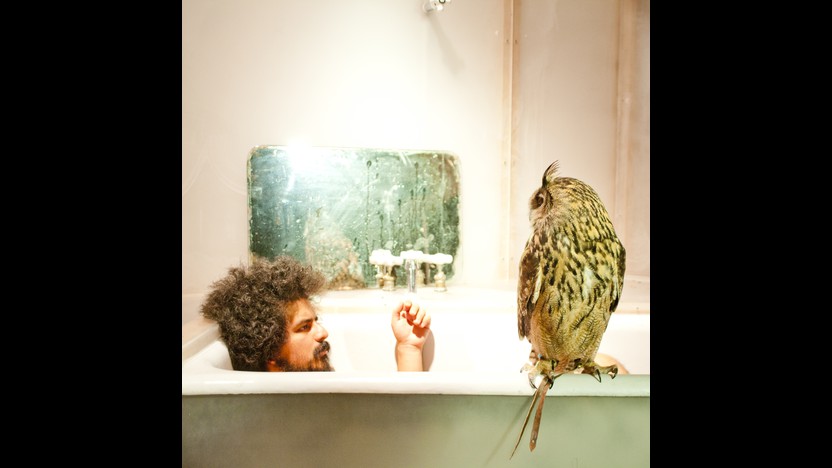 About This Program
Approximate length 2:00
Helado Negro is the moniker of Roberto Carlos Lange, a child of Ecuadorian immigrants who has synthesized the Latin influences he heard growing up in South Florida, his experience with various rock outfits, modern electronic beats, and work with progressive classical composers into the hazily upbeat, groundbreaking music he is known for today. "Among the musicians currently redefining Latino culture worldwide," Helado Negro "creates a sonic landscape that reflects 21st-century Latin America" (National Public Radio). This exclusive Liquid Music engagement offers an expansion of Helado Negro's sound and vision, retaining his love of synths and bass while engaging a cadre of all-star collaborators (including iconic Stereolab vocalist Lætitia Sadier; sensational Atlanta-based singer-songwriter Adron; Wilco keyboardist Mikael Jorgensen; and David Byrne percussionist Jason Trammell) and premiering new arrangements by composers Trey Pollard (Matthew E White Band) and Jason Ajemian (Marc Ribot) for double string quartet, percussion and electronics. The performance will feature a multilingual mosaic of sound and strong visual elements – a natural translation of Helado Negro's evocative music. With the Minneapolis Music Company, percussionist Matt Crum, synthesist Oliver Chapoy and vocalist Isaac Lekach.
Learn More! Read an exclusive interview with Roberto Carlos Lange about this world premiere performance of Island Universe Story.
Please note: The Saint Paul Chamber Orchestra does not perform on this program.
Featured Artists
Helado Negro / Adron / Mikael Jorgensen / Jason Trammell / Minneapolis Music Company / Trey Pollard / Jason Ajemian / Lætitia Sadier
Liquid Music Series
This event is part of a boundary-defying new concert series presented by the SPCO. Learn more and buy this event as part of the Liquid Music Series.
From left to right: Adron, Mikael Jorgenson, Lætitia Sadier
ROCK THE ORDWAY this March with an unprecedented mix of eclectic artists and performances specifically chosen to shake things up while also showcasing the state-of-the-art acoustics and intimacy of the new Concert Hall. Whether you're into classical, R&B, opera, show tunes, Latin-fusion, love songs, the sounds of South Africa or choral music, please help us open the doors, raise the roof and celebrate Minnesota's newest world-class performance hall. Learn more at ordway.org/rocktheordway