Jeremy Denk Plays Mozart's Piano Concerto No. 14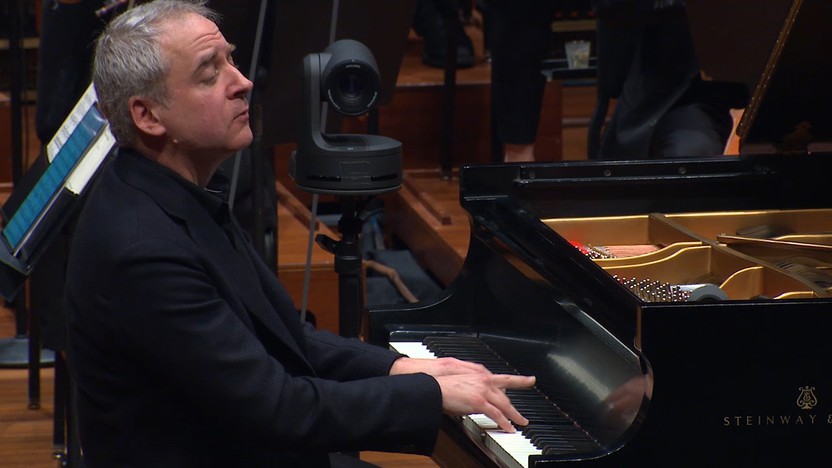 Toggle open/close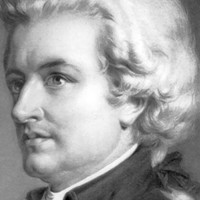 Wolfgang Amadeus Mozart
Quintet for Piano and Winds
Wolfgang Amadeus Mozart completed the Quintet for Piano and Winds on March 30, 1784, just eight days after finishing the Piano Concerto No. 16 in D Major, and two days before the "Grand Academy" concert that likely featured the premieres of both works. Chamber music was a rarity on such programs, which usually featured bigger symphonies and concertos along with keyboard improvisations. But the new quintet was unlike any of Mozart's preceding chamber music, and much closer in spirit to his recent piano concertos, especially the preceding example in D-major, with its highly active woodwind section. He was certainly pleased with the novel sound of the quintet, writing to his father, "I myself consider it to be the best thing I have written in my life."
One bit of mystery that surrounds the quintet is its ending. The autograph score was not among Mozart's papers at his death, and his widow, Constanze, gave conflicting stories as to its whereabouts, first citing a dubious exchange between her husband and a Polish Count, and then pointing to a Hungarian amateur cellist who studied for a time with Mozart and who later befriended Ludwig van Beethoven. The autograph, once it was located, turned out to contain two endings, both appearing to be in Mozart's hand. It took many decades to determine that Mozart only wrote one ending, and that an inferior four-measure conclusion was actually a forgery.
With all the intrigue surrounding its origins, some skeptics dismiss the entire work as a fake. The most convincing argument for the quintet's authenticity is the music itself, brimming with Mozart's typical verve and drama. His excitement about the work may have owed much to the melodic freedom inherent in an ensemble that he treated ostensibly as five soloists. The pianist has an omnipresent role in the quintet, shifting from star to cheerleader and back again constantly. In the Larghetto slow movement, lovely woodwind solos intertwine as if they are characters in a wordless opera. The concluding rondo has the type of lively exchanges that would be at home in a concerto finale, but the piano democratically shares the spotlight, even supporting the winds in a written-out cadenza.
Aaron Grad ©2021
Toggle open/close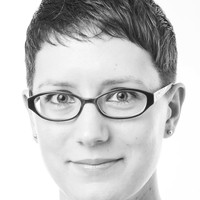 Sky Macklay
Many Many Cadences
Western ears are very sensitive to certain formulaic chord progressions commonly used at the ends of phrases in tonal music (cadences). In my piece, Many Many Cadences, originally written for Chicago-based Spektral Quartet in 2014-15, I stretch the listeners' perception of cadences by recontextualizing these predictable chord progressions in very fast cells that are constantly changing key and register. These lonely, disjunct ends-of-phrases eventually congeal and transform into new kinds of phrases and sound objects. In this piece the functional tonal cadence (and all its hierarchical nature and historical baggage) loosely represents the colonialist white supremacist capitalist patriarchy, and the point of the piece is to subvert all that through the power of humor, irreverence, and kooky energy.
Sky Macklay ©2020
Toggle open/close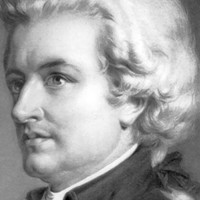 Wolfgang Amadeus Mozart
Piano Concerto No. 14
After Wolfgang Amadeus Mozart moved to Vienna in 1781, he took on an ever-increasing portfolio of freelance gigs that included teaching keyboard lessons, pursuing opera commissions, selling scores for publication, cultivating private patrons, and producing subscription concerts where he debuted his new piano concertos and other works that exploited his talents as a performer — in short, anything to feed his growing family and support his spiraling cost of living. He may have started the Piano Concerto in E-flat Major (K. 449) as early as 1782 with the intention of playing it on one of his self-produced concerts, but he set it aside and only finished the score on February 9, 1784. In his log of compositions, he noted that it was intended for Barbara von Ployer, a teenaged piano student for whom he wrote two (or maybe three) of his concertos.
Surprises abound in this concerto, beginning in the orchestral tutti, which veers to a turbulent minor-key passage after some twenty seconds, making for a dramatic approach to the pastoral sweetness of the second theme. The most slippery music comes in the development section, which elaborates on an earlier gesture of trills. After a series of bold declarations from the piano, answered each time by stark orchestral octaves, the soloist makes a cunning ascent through wandering harmonies to arrive suddenly back at the home key for the all-important recapitulation.
On its surface, the central Andantino movement seems to deliver a succession of docile and uncomplicated tunes, but once again the harmonic ground shifts stealthily beneath the listener's feet. When the strings bring back the main theme, for instance, they have migrated to the completely foreign key, setting up an elegant return journey to the proper home key that unfolds over the next minute-and-a-half.
Not long after Mozart had arrived in Vienna, a supportive older patron drew him deep into the neglected art of fugue as practiced earlier in the century by Johann Sebastian Bach and George Frideric Handel. The crisp counterpoint of this concerto finale is an enduring sign of Mozart's respect for Baroque fugues, starting with a passage that gives the second violins a prominent counter-line against the bouncy melody played by the first violins. The same quality fuels an approach to the piano part that often gives equal weight to the right and left hands, rather than splitting them into a hierarchy of melody and accompaniment.
Aaron Grad ©2021
About This Program
Approximate length 1:00
SPCO Artistic Partner Jeremy Denk's long awaited return is sure to be a highlight of our fall concerts. Wolfgang Amadeus Mozart himself considered his Quintet for Piano and Winds to be one of his best works and had a special affinity with the concerto that concludes this program. He wrote it for a young pianist he admired but played the premiere himself to great acclaim. In between the Mozart works, a quartet of SPCO musicians tackles a fiendishly difficult and zany string quartet by Sky Macklay.
The SPCO and Jeremy Denk have also recently released a critically acclaimed album of piano concertos by Wolfgang Amadeus Mozart.
Writing about Mozart's piano concertos for The Guardian, Denk described the relationship between piano and orchestra as a "dialogue, or multi-logue," in which, "the piano (Mozart) is not the only or best star. You have the beauties of the strings of course, and…the motley winds, who become opera characters emerging from offstage." In their performances together, the play between Denk and the musicians of the SPCO is "always on equal-terms: no easy-option superficiality on either count; every note, every nuance matters" (The Scotsman). The Observer writes that Denk, "approaches everything with questing intelligence and energy…The excellent Saint Paul players match his variety and range of expression." The Classic Review notes, "it would be difficult to find performances more accomplished and energetic than these."
Jeremy Denk and the SPCO's album Mozart Piano Concertos is available here from Nonesuch Records.
All audience members are required to present proof of full COVID-19 vaccination or a negative COVID-19 test within 72 hours prior to attending this event. Masks are required regardless of vaccination status. More Information
Concerts are currently limited to 50% capacity to allow for distancing. Tickets are available by price scale, and specific seats will be assigned and delivered a couple of weeks prior to each concert — including Print At Home tickets. Please email us at tickets@spcomail.org if you have any seating preferences or accessibility needs. Seating and price scale charts for the Ordway Concert Hall can be found at thespco.org/venues.