Jeremy Denk Plays Mozart's Piano Concertos 20 and 25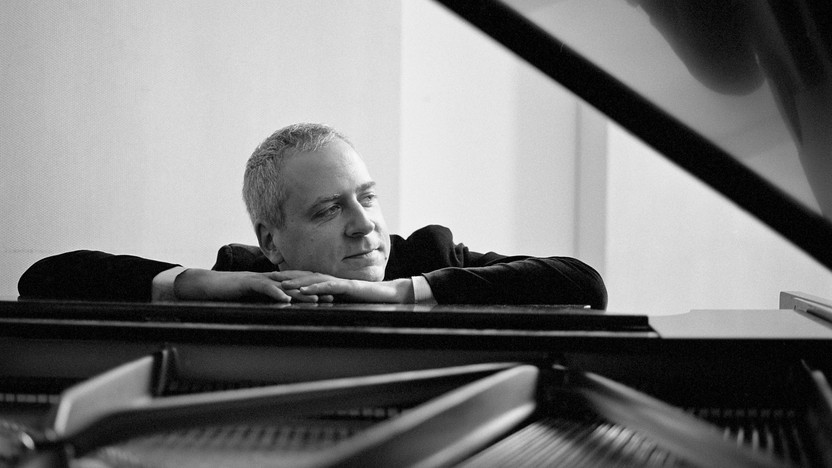 Sponsored By
January 6, 2018
Toggle open/close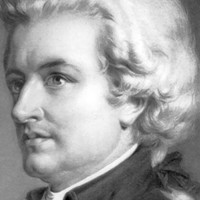 Wolfgang Amadeus Mozart
Piano Concerto No. 20
By the age of 24, Mozart had long outgrown his early fame as a child prodigy and his hometown of Salzburg, where he lived under the shadow of his controlling father and worked for a troublesome archbishop. Just as his frustrations were reaching a boiling point, Mozart received a welcome invitation to compose an opera in Munich, and following that boost he made a bold leap to strike out as a freelancer in Vienna. He soon established himself as the leading keyboard virtuoso in the imperial capital, and he built up a loyal following of patrons who would subscribe to his self-produced concerts. He earned particular renown for his piano concertos, of which he introduced 15 (out of a lifetime total of 27) just in the period from 1782–1786.
Mozart finished a Piano Concerto in D Minor on February 10, 1785, the day before its debut on his new subscription series. One hundred fifty-one patrons registered for six concerts at the Mehlgrube (a concert venue in Vienna's flour market), a separate endeavor from the "Academy" concerts Mozart hosted at the larger Burgtheater. According to Mozart's father Leopold, the frantic composer did not even have time to play through the Finale before the performance, since he still had to finish copying out the orchestral parts.
This concerto's key of D minor invites comparison to the opera Don Giovanni, composed two years later and filled with music of similar tension and foreboding in that same key. Delicate major-key contrasts and serene piano meditations offset the dark rumblings of the opening Allegro movement, but the pervasive D minor mood does not release its grip, yet.
The label of "Romance" links the slow movement to an earlier style of simple, heartfelt vocal music. The main theme is disarming in its sincerity, with only a few modest ornaments for decoration as the piano elaborates the melody in conversation with the orchestra. The idyll breaks for a central minor-key episode, reintroducing some of the fervor of the outer movements, but the cozy tune returns.
The finale examines a different aspect of D minor, with lively and extroverted music that recalls the taut angularity and linear drive of Bach's pioneering keyboard concertos. A whimsical contrasting theme, heard first in F major, returns in D major after the cadenza, ushering the concerto out on a cheery note.
Aaron Grad ©2017
Toggle open/close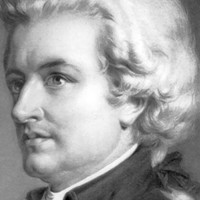 Wolfgang Amadeus Mozart
Piano Concerto No. 25
Mozart completed yet another piano concerto on December 4, 1786, and he probably premiered it the following day at an Advent concert held in a Viennese casino. It turned out to be the end of the remarkable run that produced 12 new piano concertos in a span of 34 months. (Mozart couldn't compete with a protracted war against the Ottoman Empire, which disrupted Vienna's ruling class and dried up demand for entertainment.) He did add two more concertos in his five remaining years, but performing became a much smaller part of his musical life. Opera came to occupy more of his time, especially after the success of The Marriage of Figaro in 1786, the first of three collaborations with librettist Lorenzo da Ponte. When Mozart turned to large instrumental works in the following years, it was more with an eye toward publication, such as the two string quintets from 1787 and three symphonies from 1788.
There is a sense in the Piano Concerto No. 25 that Mozart already had symphonies on his mind. From the outset of the Allegro maestoso first movement, motives circulate with obsessive focus, foreshadowing Beethoven's single-minded ruminations. The Beethoven comparison is all the more salient given the striking similarity between Mozart's five-note rhythmic stamp, short-short-short-long-long, and the hook of Beethoven's Fifth Symphony, short-short-short-long.
The central Andante movement establishes a veiled language of arpeggios and limited harmonies. Sporadic flurries of faster music arise like stifled giggles, counteracting the sanctity of the primary material.
The Allegretto finale, coming after two profound movements, opts for carefree dancing. Mozart derived the opening theme from his 1781 opera Idomeneo, retaining the characteristic two-note lead-in of a gavotte dance.
Aaron Grad ©2017
About This Program
Approximate length 2:00
Artistic Partner and MacArthur "Genius" Fellowship recipient Jeremy Denk leads this all-Mozart program. Piano Concertos No. 20 and 25 were written in Vienna within two years of each other, but provide a comprehensive survey of Mozart's astounding compositional abilities. Concerto No. 20 was the first piano concerto, and one of only two, that Mozart wrote in a minor key. Concerto No. 25 is marked by its depth and expansiveness and has often been compared with Beethoven's Emperor Concerto.