Joshua Bell Plays Vieuxtemps' Fifth Violin Concerto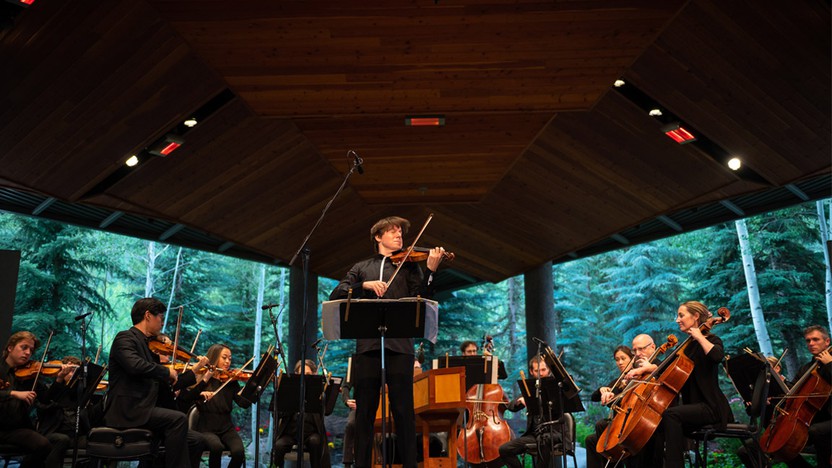 Toggle open/close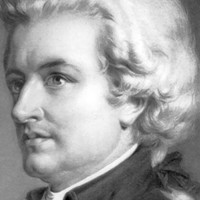 Wolfgang Amadeus Mozart
Symphony No. 25
"Although Mozart was only 17 when he wrote the "little G minor" Symphony, it's musically complete with the full range of emotions, content and sophistication of later works. The strength and flexibility needed to perform this masterpiece makes the SPCO the perfect vehicle to experience the full impact. If a composer only wrote this piece in his life and nothing else, he would still be known as a great composer." – Ruggero Allifranchini, SPCO Associate Concertmaster
Mozart spent much of his youth traveling through Europe, performing in circumstances arranged by his enterprising father, Leopold. Their last major trip together took them through Italy for over a year, until they returned to Salzburg in December of 1771. This period marked a turning point for Mozart, for at fifteen he was getting a little old to be paraded around by his father as a child prodigy. During the next several years in Salzburg, despite tensions with a new Archbishop (who controlled the court's musicians) and an uncertain professional future, Mozart composed mountains of music, including more than twenty symphonies. Many of those works qualify as youthful experiments, but one of Mozart's first standouts was the Symphony No. 25 in G Minor, written at 17.
While Mozart was developing as a composer, the symphony itself was still in a state of infancy. Growing out of the Italian overture or sinfonia, traditionally in three sections patterned fast-slow-fast, the symphony assumed its familiar dimensions with the insertion of a third-movement minuet, a style borrowed from French dance suites. The composer most closely associated with the development of the symphony was Joseph Haydn, and by the early 1770s he was past his fiftieth symphony. Mozart did not have the benefit of direct contact with Haydn until later in Vienna, but he did enjoy close proximity to Joseph's younger brother Michael Haydn, the Salzburg Konzertmeister and a fine composer of symphonies himself.
"STORM AND STRESS" AESTHETIC
Between 1768 and 1774, Joseph Haydn wrote a number of symphonies that reflected the highly emotive Sturm und Drang ("Storm and Stress") aesthetic that was also sweeping through literature, theater and art at the time. Mozart entered similar emotional territory in the Symphony No. 25, the first of only two minor-key symphonies in his output. (This one is sometimes called the "little G minor" to differentiate it from the Symphony No. 40 in the same key.)
The opening Allegro con brio movement might be familiar from the ominous opening of Miloš Forman's movie Amadeus; those first twelve measures are as terrifying as anything in Mozart's output. There are moments of relief in the symphony—the contrasting major-key theme in the first movement, the docile Andante movement, and the wind ensemble music in the minuet's trio section, for example—but overall the work is uncompromising, holding its tense edge through to the end of the Allegro finale.
Aaron Grad ©2016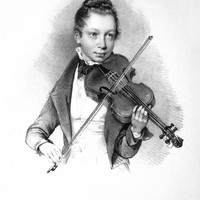 Henri Vieuxtemps
Violin Concerto No. 5
Toggle open/close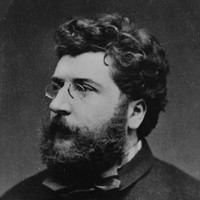 Georges Bizet
Symphony No. 1
"Playing Bizet's First Symphony is like popping a bottle of champagne and then throwing a big party afterwards. Fun aside, I'm also really looking forward to hearing Kathy Greenbank's gorgeous oboe solo in the slow movement." – Steve Copes, SPCO Concertmaster
Georges Bizet was a star student at the Paris Conservatory, writing a self-assured symphony at 17 and winning the prestigious Rome Prize at 19. He spent his short adult life mostly occupied with operas, planning as many as 30 but leaving only six intact. Bizet endured a string of setbacks, false starts, and poor reviews; even Carmen was panned in Paris and caught on only after a successful Viennese production. He died at the age of 36, never witnessing the triumph of Carmen or any of his other works.
Bizet penned his Symphony in C in 1855, when he was a 17-year-old studying at the Paris Conservatory. Like any good student, Bizet took inspiration from his forebears, incorporating aspects of Mozart, Beethoven, Schubert, Mendelssohn and above all his teacher Gounod, to whom he later wrote, "You were the beginning of my life as an artist. I spring from you."
Bizet made no effort to arrange for the symphony's performance or publication in his lifetime, and the neglected manuscript passed from his widow to another composer and finally back to the Conservatory. It was only rediscovered and performed in 1935, conducted by Felix Weingartner in Basel, Switzerland. Within a year it had been heard in over a dozen cities on three continents, and by century's end it had been recorded nearly 50 times, allowing this symphony to earn its rightful reputation as one of the strongest compositions ever created at so young an age.
The opening movement's Classical balance and breathless exhilaration recall Mozart, another symphonic prodigy who was always an opera composer at heart. The plaintive, song-like slow movement reaches into an even more distant past when it incorporates stately dotted rhythms and fugal counterpoint, while the scurrying finale updates the whimsical frenzy of Mendelssohn.
Aaron Grad ©2016
About This Program
Approximate length 2:00
After their thrilling collaboration at the Bravo! Vail Music Festival last summer, violinist Joshua Bell and the SPCO team up again for a program of French favorites and Wolfgang Amadeus Mozart's "little" G minor symphony. Bell, a former SPCO Artistic Partner, brings all of his lyrical abilities and virtuosic prowess to Henri Vieuxtemps' Violin Concerto No. 5 and directs the SPCO from the concertmaster chair for two contrasting symphonies that highlight the exciting chemistry between Bell and the SPCO players.
Individual tickets will go on sale in August. If you would like to purchase tickets now, you may do so by purchasing a Season Ticket Package.