For Justice and Peace with Xavier Foley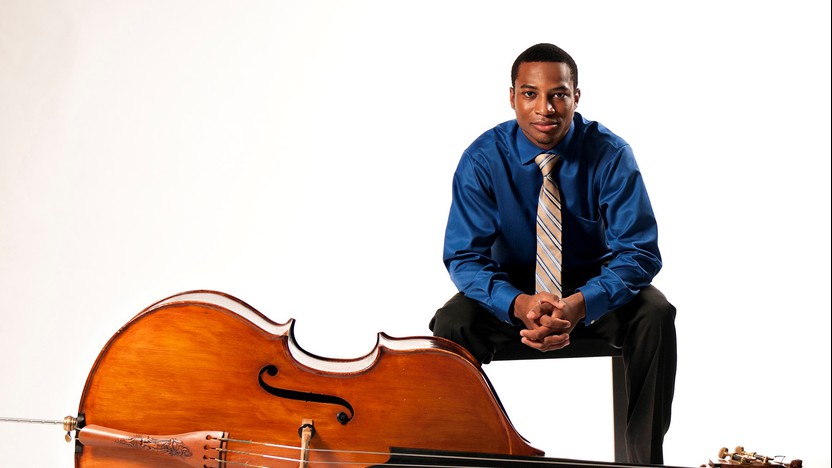 Toggle open/close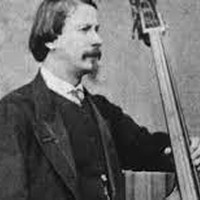 Giovanni Bottesini
Gran Duo Concertante
Giovanni Bottesini, the legendary virtuoso of the double bass, only picked up the instrument by a fluke. At the age of thirteen, having excelled in his studies as a violinist (along with singing in choirs and playing timpani), he prepared to audition for the Milan Conservatory, only to learn that the available scholarships were limited to bassoon or bass students. He learned enough bass in a matter of weeks to win the scholarship, and he graduated four years later with a prize that financed the purchase of his first high-quality instrument.
Bottesini built a career as a world-traveling bass soloist, and he also found success as a conductor and composer. His numerous operas have faded from the repertoire, but his scores for double bass remain cornerstones of the instrumental canon. He composed the Grand Duo Concertante in 1880 as a double concerto for two basses; the same year, the violinist Ernesto Camillo Sivori transcribed the work for violin and bass soloists, the version most often heard today.
Aaron Grad ©2017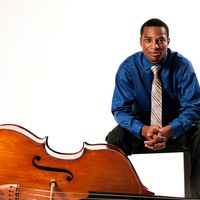 Xavier Foley
For Justice and Peace
Toggle open/close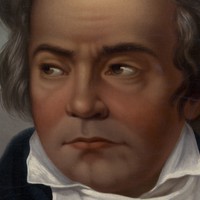 Ludwig van Beethoven
Sonata for Violin and Strings, Kreutzer
Beethoven wrote his Ninth Violin Sonata early in 1803, just before he began work on the monumental Third Symphony ("Eroica"). Abandoning the careful proportions and pleasantries of early works modeled after Mozart and Haydn, Beethoven's blunt and expansive new style—what we now call his "middle period"—heralded a bold leap forward for the increasingly deaf and fiercely independent young composer.
Even the name of that violin sonata comes with an epic backstory. Beethoven eventually dedicated the score to Rodolphe Kreutzer, a French violinist and composer who had visited Vienna in 1798, and "Kreutzer" stuck as a nickname even though Kreutzer himself never played it. The actual violinist for whom Beethoven wrote the sonata, and the one who joined him for the premiere in 1803, was George Bridgetower, born in Poland to a Caribbean father of African descent and a European mother. Before they had a falling out, Beethoven had referred to his score as the Sonata mulattica, in reference to Bridgetower's mixed racial heritage. (In 2009, the African-American poet Rita Dove used that title for a collection of poems about Bridgetower and Beethoven.)
"The Kreutzer Sonata"—the work itself and the name—took on new significance when Leo Tolstoy gave that title to an 1889 novella. It tells the story of a disaffected wife who, swept up by the passion of Beethoven's sonata, has an affair with the male violinist with whom she plays piano, only to be caught and murdered by her husband. International censorship and outrage put The Kreutzer Sonata into the center of public debate, and a host of artists followed with plays, paintings and other creations inspired by Tolstoy's scenario. The name even came full circle to music when Janáček dubbed his first string quartet The Kreutzer Sonata.
This larger-than-life sonata has always drawn musicians to approach it with expanded forces, starting with a string quintet arrangement released by Beethoven's publisher in 1832. The arrangement for strings featured in this performance, created by the Australian violinist Richard Tognetti, surrounds the focus and virtuosity of a solo violin with a rich, orchestral body of sound.
Aaron Grad ©2018