Kevin Puts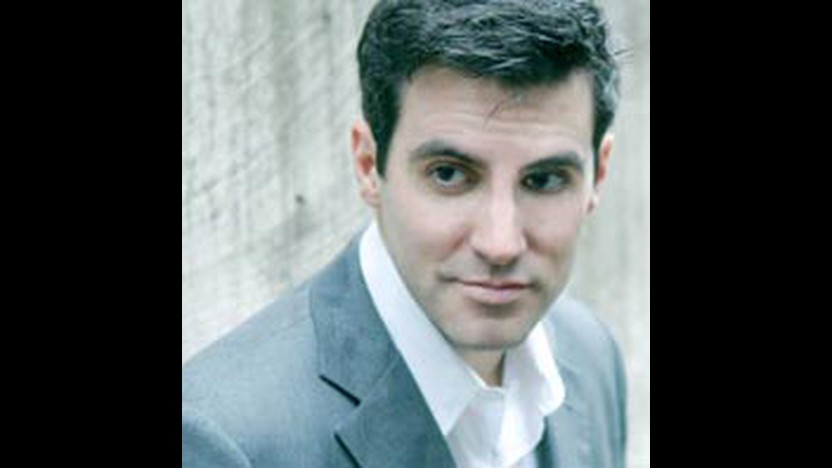 About This Program
Approximate length 2:00
Kevin Puts brings the raw emotional energy of his compositional style back to Minnesota Opera with the 2015 premiere of The Manchurian Candidate. The Minnesota Opera's last commission from Puts, 2011's Silent Night, won him a Pulitzer Prize for Music, the award's committee describing his work as "displaying versatility of style and cutting straight to the heart." His impactful and thought-provoking music has been commissioned and performed by leading orchestras and chamber groups across the country and abroad, and he currently serves as a member of the composition department at the Peabody Institute in Baltimore.
Composer Conversation Series events are FREE but reservations are required. Follow the "Buy Tickets" link above to reserve your free tickets.
"Long ago we entered in an age in which anything goes and value judgments are often to be put aside or at least aggressively relaxed, and we are supposed to accept anything that a composer throws at us, but I think [that] something either works, or it doesn't." – Kevin Puts
Presented by the SPCO, MPR, Minnesota Opera and American Composers Forum.
Please join us for all of this year's Composer Conversations, intended for music lovers of all stripes and featuring some of today's most original, prominent and prestigious voices in composition. The winter/spring 2015 season will feature live interviews with distinctive creators Kevin Puts, Bryce Dessner, Fred Lerdahl, and Missy Mazzoli. Events will take place at Amsterdam Bar & Hall in downtown Saint Paul and feature time devoted for audience Q&A and informal post-show receptions. Events are presented in partnership with MPR, Minnesota Opera and American Composers Forum.
Come early and stay late! Amsterdam Bar & Hall will be serving food and drinks before, during and after this event.