Kopatchinskaja Plays Schubert's Death and the Maiden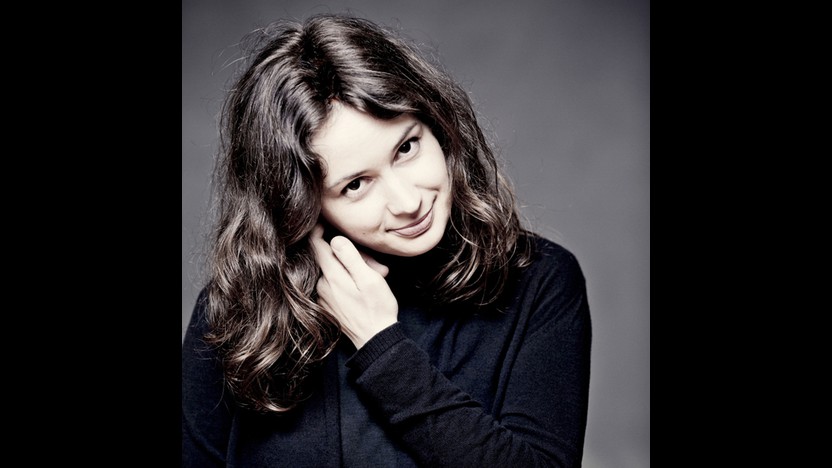 Sponsored By
March 27, 2015

March 28, 2015
Toggle open/close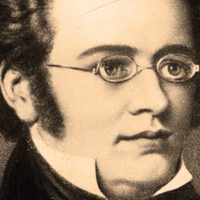 Franz Schubert
Death and the Maiden Quartet for String Orchestra
In the middle of the 14th century, the Bubonic plague, also known as the Black Death, eradicated half of the population in Europe. From about this time, there appeared representations of the "Dance of Death", often on the walls of churches or in cemeteries, of a human being meeting and dancing with a personification of death. The message that death touches us all, no matter what station of life, was portrayed through a series of pictures that reflected the hierarchy of society, starting with the pope, and then going down from emperor, cardinal, king, clergyman, young man, maiden, child and so on. Very often the individual pictures were accompanied by short verses in four lines, and as a rule, the human being says something to death and then death responds. These verses often included some humor or even social criticism.
The poem "Der Tod und das Mädchen" (1785) by Matthias Claudius (1740-1815) is clearly an emanation of this medieval tradition. It even takes over the form of the ancient verses with a dialogue between victim and death.
Das Mädchen: Vorüber! Ach, vorüber! Geh, wilder Knochenmann! Ich bin noch jung! Geh, lieber, Und rühre mich nicht an. Und rühre mich nicht an.
Der Tod: Gib deine Hand, du schön und zart Gebild! Bin Freund, und komme nicht, zu strafen. Sei gutes Muts! ich bin nicht wild, Sollst sanft in meinen Armen schlafen!
The Maiden: Pass me by! Oh, pass me by! Go, fierce man of bones! I am still young! Go, my dear, And do not touch me. And do not touch me.
Death: Give me your hand, you beautiful and tender form! I am a friend, and come not to punish. Be of good cheer! I am not fierce, Softly shall you sleep in my arms!
Such consoling and even seducing words will still give chilling shivers, coming from a skeleton that will take you to your grave.
Franz Schubert set this poem to music in his Lied, "Der Tod und das Mädchen" (1817). After the agitated and rhythmically irregular exclamation by the terrorized maiden, the rhythm becomes that of a solemn Pavan just in the moment when she calls him "dear". The Pavan, a dignified and formal Renaissance dance, was often danced by the king and was also used in music of mourning. In the context of Schubert's Lied, the Pavan rhythm expresses the sovereign power of death over the surrendering human creature.
This same material reappears in Franz Schubert's Quartet No.14 in D Minor, Death and the Maiden (1824). The variations of the slow movement explore different facets of the Pavan part of the Lied: anxiety, menace and anger. The variation with the solo cello can be understood as the tender seduction of a shy virgin.
The first movement however takes up the atmosphere of the agitated first part of the Lied; terror strikes from the first beat, death appears from nowhere and repeated triplets put everything into excited doubt.
The Scherzo can then be seen as the death dance. The trio, however, is a caressing, even erotic waltz, where the girl maybe still feels sad longings for life. Or is the longing already for death? During the repetition of the Scherzo, the maiden surrenders to the increasingly violent dance.
The final movement is a furious, unreal and ghastly tarantella leading into another world.
Schubert wrote this quartet in a very difficult time. The failure of his operas, his poverty, his miserable and declining state of health, the absence of his best friends and the anguish of disappointed love drove him to despair. In a letter to his friend Leopold Kupelwieser, he wrote:
"I feel myself the most unhappy, most wretched being in the world…'My peace is gone, my heart is heavy; I shall find it never, and never more;' I can say daily, for every night when I go to sleep, I hope that I may never wake again, and every morning renews the grief of yesterday..."
Clearly we have here the idea of death as friend and redeemer.
To open our ears to this musical exploration, we have included a prelude and interludes between each of the Schubert movements. We begin with a meditation: an ancient Byzantine chant of Psalm 140 ("Lord, I have cried unto thee, hear me"). Of course, we have to include Schubert's original song, here in an arrangement by Michi Wiancko. We echo the Pavan in Schubert's 2nd movement with one of John Dowland's Pavanes from Seaven Teares. Before the Finale, we refresh our ears with unsettling works by one of the greatest living composers, György Kurtág. This project with the SPCO has enlarged our dimensions of hearing and together we approached the music as a soloist would, individually, but all souls mystically linked to an intuitive whole that does not need a conductor
Patricia Kopatchinskaja ©2016
About This Program
Approximate length 2:00
This program will feature a musical exploration of the emotionally hyper-charged music of Franz Schubert, which is ideally suited to Kopatchinskaja's passionate temperament and incredible emotional range. Works by August Nörmiger, György Kurtág, Carlo Gesualdo, Johannes Brahms, John Dowland, Heinz Holliger, and arrangements by Kopatchinskaja and Michi Wiancko will be interspersed among the movements of Schubert's Quartet in D Minor, Death and the Maiden to explore the work in a completely new light.
Please note: The concerts on Friday and Saturday are SOLD OUT. Due to high demand, a concert has been added on Sunday, March 29. Please select the "Buy Tickets" links above for tickets to this added performance.