Mendelssohn's Scottish Symphony with Tabea Zimmermann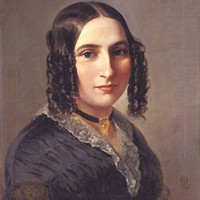 Fanny Mendelssohn-Hensel
Overture in C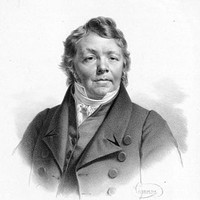 Johann Nepomuk Hummel
Potpourri (mit Fantasie) for Viola and Orchestra
Toggle open/close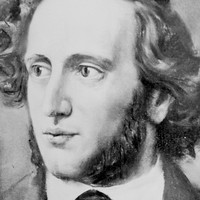 Felix Mendelssohn
Symphony No. 3, Scottish
In July of 1829, while vacationing in Scotland, Mendelssohn wrote to his family:
"In darkening twilight today, we went to the Palace where Queen Mary lived and loved. There is a little room to be seen there with a spiral staircase at its door. That is where they went up and found Rizzio in the room, dragged him out, and three chambers away there is a dark corner where they murdered him. The chapel beside it has lost its roof and is overgrown with grass and ivy, and at that broken altar Mary was crowned Queen of Scotland. Everything there is ruined, decayed and open to the clear sky. I believe that I have found there today the beginning of my Scotch Symphony."
This striking imagery points towards the picturesque opening of the Scottish Symphony, whose slow introduction begins with as breathtaking a statement of Romanticism as any poem of Heine or painting of Caspar David Friedrich. Throughout the symphony's first movement, Mendelssohn's darkly hued orchestration conjures bleak northern climes. Following a soulful arioso in the violins and a pregnant silence, the music proceeds to the main body of the movement, marked Allegro un poco agitato. This is music of understated urgency and, at its climactic moments, of devastating power.
A new melodic idea in the cellos heralds the movement's recapitulation. When the first theme returns, it appears in counterpoint with this cello melody. "Every page of the score," wrote Robert Schumann, "proves how skillfully Mendelssohn retrieves one of his former ideas, how delicately he ornaments a theme, so that it comes to us in a new light."
The symphony's thematic coherence is more subtly in evidence in the Vivace. The ascending four-note gesture that began the symphony returns—sped up beyond recognition—in the ebullient clarinet melody. (Schumann again: "In point of plan, Mendelssohn's symphony is distinguished by its intimate connection of all four movements.) The clarinet begins with the same four-note ascent, but in idyllic F major rather than cloudy A minor—then gets gleefully carried away.
The Adagio is a ravishing utterance, awash in devastating melody. Its piercing lyricism echoes Mendelssohn's signature Songs without Words for solo piano. The finale begins as a mischievous folk dance, but evolves a more complex psychic profile as new ideas are introduced. The journey culminates in a radiant majesty as sublime as the movement's beginning was rustic and earthy.
Mendelssohn penned the first sixteen measures of what would become his Scottish Symphony on that long-ago trip to Scotland in 1829, but did not return to and complete the work until 1842. (In 1831, he confessed that he was struggling to "find his way back into the Scottish fog mood.") It is thus his fifth and final symphony, though it is numbered as his third.
Patrick Castillo ©2016
About This Program
Approximate length 2:00
Fanny Mendelssohn wrote the Overture in C when she was 25 years old, yet it remained unpublished until it was resurrected over 150 years later and has since become increasingly popular. Hummel's virtuosic "Potpourri," another work that languished in obscurity until recently, is the perfect vehicle to showcase the talents of the SPCO's newest Artistic Partner, Tabea Zimmermann. Rounding out the program is music from Fanny's younger brother, Felix. In 1829 Felix Mendelssohn visited the abandoned Holyrood Abbey in Edinburgh and wrote "Everything around is broken and moldering, and bright sky shines in. I believe I found today in that old chapel the beginning of my Scottish Symphony." The ruins remain virtually unchanged to this day.