Mendelssohn's Scottish Symphony with Tabea Zimmermann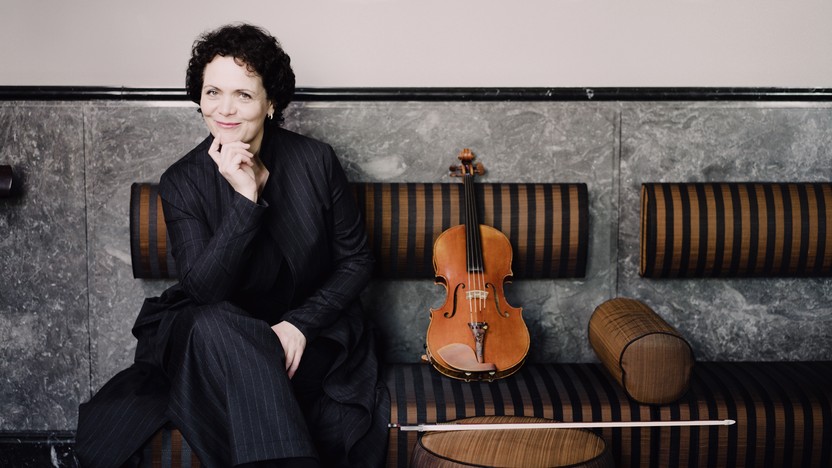 Toggle open/close
Fanny Mendelssohn was seemingly every bit as talented as her younger brother Felix, and it was only social norms of her time that kept her from enjoying a career as successful as his. Guests at the Mendelssohn family's private performances got to witness the teenage Fanny blossom into an astonishing pianist with a preference for Johann Sebastian Bach, whose gifts also included singing, drawing, and speaking and reading in five languages. Her marriage at 23 to the painter Wilhelm Hensel marked a dividing line in her life that pushed her musical activities further into the private sphere, but she still kept composing, and even published some of her music under her brother's name.
In 1831, Fanny was experimenting with larger forces by composing cantatas for voices and orchestra, and she followed the next year with her only composition ever for orchestra alone, the Overture in C Major that she debuted at one of her private salon concerts in 1834. Her style, like her brother's, was indebted to Bach, Wolfgang Amadeus Mozart and Ludwig van Beethoven, and she was endowed with the same gift of melody that shaped her instrumental phrases into songs without words, as heard in the dreamy introduction. The fast body of the overture, to be played "with fire," has a breathless, excitable quality familiar from Felix's most thrilling orchestral scores.
Aaron Grad ©2023
Toggle open/close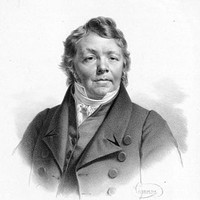 Watch Video
Johann Nepomuk Hummel
Potpourri (mit Fantasie) for Viola and Orchestra
A child prodigy from a musical family, the seven-year-old Johann Nepomuk Hummel made such an impression on his piano teacher that he was invited to move in with the family. (That teacher was Wolfgang Amadeus Mozart.) After touring Europe for five dazzling years, the teenaged Hummel returned to Vienna, where he found himself locked in a fierce rivalry and on-again-off-again friendship with the only pianist of comparable talent. (Ludwig van Beethoven, of course.) When Hummel needed a steady job in his early twenties, all it took was a word from a supportive older composer to his longtime employer. (That would be Franz Joseph Haydn and the Esterházy family). This is all to say that Hummel was a musician who earned the respect of his most esteemed colleagues, even if his star has faded over the centuries.
Hummel was active in a period when virtuosic solo vehicles with orchestra were all the rage, and he completed at least sixteen such crowd-pleasers for his own instrument, the piano. His Potpourri for viola and orchestra belongs to the same tradition, in this case using a title that promises a sampling of fun and approachable delights. His audience would have picked up on the various opera quotations from Mozart and Gioachino Rossini, and even outside of that context, the viola's voice-like warmth and huge sonic range hold self-evident charms.
Aaron Grad ©2023
Intermission
Toggle open/close
Please note: movements performed without pause
Felix Mendelssohn was one of music's most remarkable prodigies, creating immortal compositions while still a teenager. At twenty, he performed on a typical rite of passage by embarking on a "grand tour" of Europe. With extended visits to the British Isles and Italy, Mendelssohn expanded his worldview and brought home inspiration for future projects.
The first germ of musical material for a "Scottish" Symphony emerged on July 30, 1829, when Mendelssohn and a friend visited Holyrood Castle in Edinburgh. Mendelssohn was struck by the gloomy, crumbling palace, especially a chapel he described in a letter home: "Now roofless, grass and ivy grow there, and at the broken altar Mary was crowned Queen of England. Everything around is broken and moldering and the bright sky shines in. I believe I have found today in that old chapel the beginning of my Scottish symphony." He soon sketched the elegiac melody that would serve as the theme of the introduction, but he struggled to recapture the misty mood of Scotland when he revisited the symphony during his time in Rome.
Mendelssohn set the "Scottish" Symphony aside for over ten years, meanwhile writing two other symphonies, No. 4 ("Italian") and No. 5 ("Reformation"). Upon completing the "Scottish" Symphony in 1842, he conducted it in Leipzig and then in London. The first published edition did not include the now ubiquitous nickname, but it did play up its dedication to the British monarch, Queen Victoria, with her name printed in a font nearly as big as the composer's.
The "Scottish" Symphony does not depict any fixed scene or story, nor is it explicitly Scottish in its musical material. Instead, Mendelssohn allowed the aura of a romanticized Scotland to inform a taut, cohesive and independent orchestral essay. He specified that the movements should follow each other without pauses, reinforcing the overall arc of the piece.
A slow introduction establishes the noble and wistful mood inspired by the Queen Mary's decrepit castle, contrasting the fast and edgy tempo in the body of the movement. That agitated quality overflows in a late passage of swelling chromatic rises and falls, surging in sheets like a vicious squall. The material of the introduction makes a brief reprise to close the movement on a somber note.
The scherzo enters next without pause, and the clarinet reels out a playful melody, perhaps inspired by a bagpipe contest Mendelssohn heard in Scotland. The slow movement that follows is a gorgeous song without words—or maybe one with unspoken words. One theory speculates that this music is meant to evoke Scotland's own Sir Walter Scott and his poem "The Lady of the Lake," in which a girl sings the "Ave Maria" hymn accompanied by a harp (rendered here by plucked strings).
The finale thunders in with a militaristic theme in a tempo Mendelssohn initially labeled as Allegro guerriero (fast and warlike). The ferocious music slinks away, and a majestic conclusion in the major key rises up to bring the symphony to a triumphant finish.
Aaron Grad ©2023
About This Program
Approximate length 1:33
We welcomed world-renowned violist and newest Artistic Partner Tabea Zimmermann back for a concert rich in history once forgotten. Starting with Fanny Mendelssohn's Overture in C, which the composer wrote when she was about 25 years old, only for the work to be forgotten for over 150 years. Following the overture, Zimmermann performed as soloist in Johann Nepomuk Hummel's Potpourri (mit Fantasie), another work that languished in obscurity until recently. Felix Mendelssohn's Scottish Symphony, inspired by the ruins of Holyrood Abbey in Edinburgh, closed the concert.