Music in the Making
Michael Hersch and Patricia Kopatchinskaja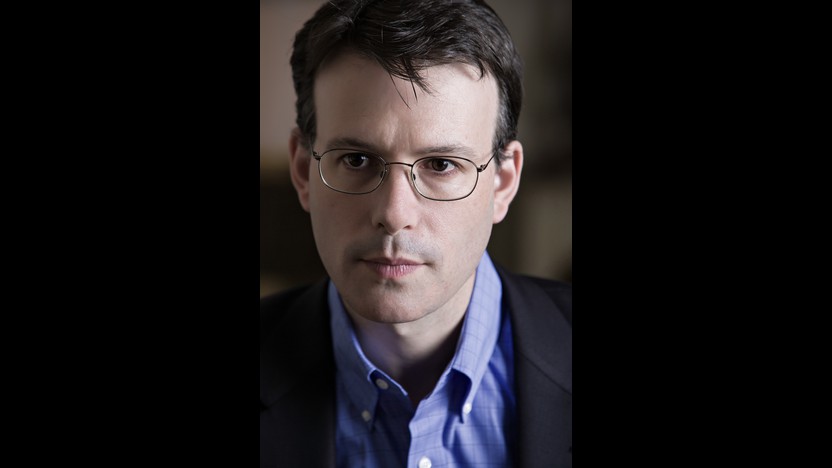 About This Program
Approximate length 2:00
Michael Hersch and Patricia Kopatchinskaja kick off the first Music in the Making conversation of the 2015.16 season in anticipation of the premiere of Hersch's Violin Concerto, commissioned by and for the SPCO and Kopatchinskaja. Hersch, as a leading composer of his generation and an accomplished concert pianist, and the vibrant and compelling Kopatchinskaja, a familiar face to SPCO followers, are sure to challenge and inspire both the musicians and audience of the SPCO. In this intimate and open conversation Hersch and Kopatchinskaja detail the making of the four movement work and on elaborate their collaborative and creative processes.
"Hersch, now in his second decade as one of the most prominent composers in the country, writes masterly modernist music of implacable seriousness." —The New Yorker
"Works that are often startling in their complexity, beauty and demonic fury." —The New York Times
"A blazing comet…Kopatchinskaja's unconventional perspective proved itself to be a key into a fascinating cosmos." —Frankfurter Allgemeine Zeitung
SPCO World Premiere Performance
Join us for Patricia Kopatchinskaja's world premiere performance of Michael Hersch's Violin Concerto, November 5-7, 2015 at the Ordway Concert Hall.
Music in the Making
Presented by the SPCO, MPR, and American Composers Forum
Music in the Making events are FREE but reservations are encouraged.
Please join us for all of this year's Music in the Making events, intended for music lovers of all stripes and featuring some of today's most original, prominent and prestigious voices in composition. The 2015.16 season will feature live interviews with distinctive creators Michael Hersch (with violinist Patricia Kopatchinskaja), Derek Bermel, Meredith Monk and Steven Mackey (with composer/percussionist Jason Treuting & director Mark DeChiazza). The events will take place at venues across the Twin Cities and feature time devoted for audience Q&A and informal post-show receptions. Events are presented in partnership with MPR, Minnesota Opera and American Composers Forum.