Liquid Music
ModernMedieval: The Living Word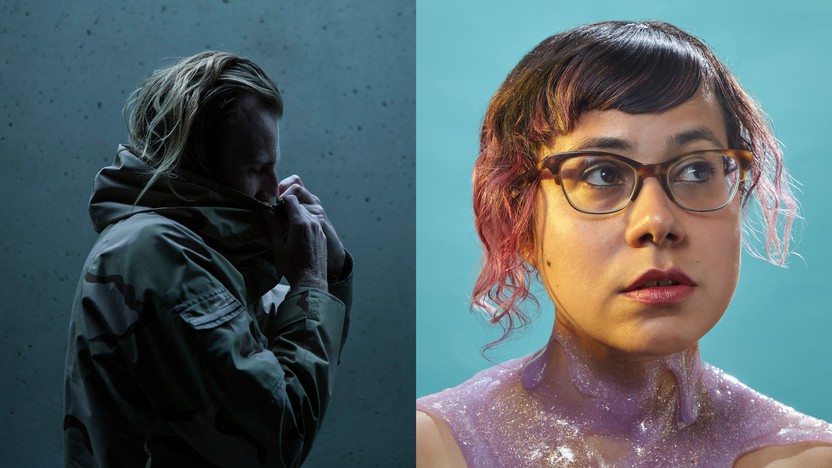 About This Program
Approximate length 2:00
ModernMedieval, founded by Anonymous 4 member Jacqueline Horner-Kwiatek, brings together singer-experts in the fields of early and new music to create programs that combine the two in compelling ways. In The Living Word, chants by 12th century mystic Hildegard of Bingen are interwoven with newly commissioned pieces by visionary composer-producers Ben Frost, Angelica Negron and Julianna Barwick. ModernMedieval (Horner-Kwiatek with Roomful of Teeth's Eliza Bagg and Abigail Lennox) will be joined by Barwick on "Adder" for four voices and electronics, and by Frost and Negrón for their world premieres.
"Gloriously clear voices… exquisitely wrought." – Feast of Music on ModernMedieval
"To listen to the music of Julianna Barwick is to be swept away; to be transported someplace sacred." — The New York Times
"One of the most interesting and groundbreaking producers in the world today… showing us the future of electronic music." – Boomkat on Ben Frost
"The volume of the buzz around [Angélica Negrón] is, like the volume of a whisper, inversely proportional to the urgency of the message it communicates." – WQXR
Liquid Music
This event is part of the SPCO's boundary-defying Liquid Music concert series.
Learn more and buy this event as part of a full Liquid Music subscription package.
Walker Art Center
This event is copresented with the Walker Art Center. Learn more at walkerart.org.
Please note: The SPCO does not perform on this program