Liquid Music
THE MUSIC OF BRYCE DESSNER — SOLD OUT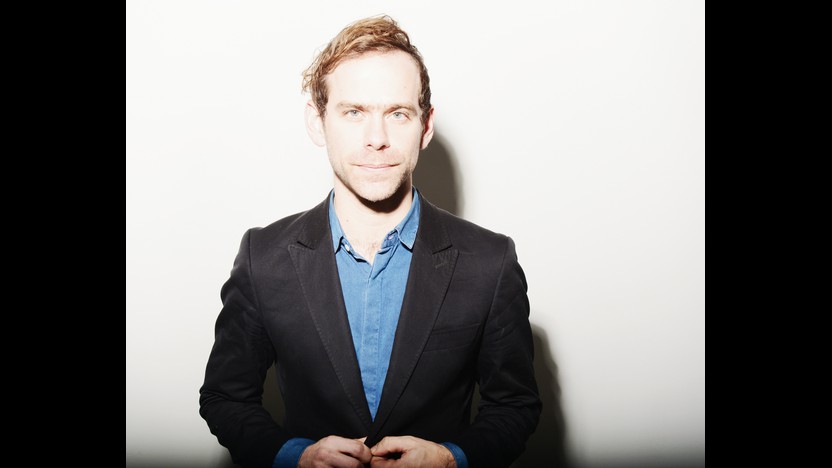 About This Program
Approximate length 2:00
Composer Bryce Dessner's "gorgeous, full-hearted music" (National Public Radio) contains a richness unique to his myriad musical activities. Having worked with composers such as Philip Glass, Nico Muhly and David Lang, he is also a guitarist in acclaimed band The National and the instrumentalist group Clogs. But his life in classical music is not isolated from his life in rock; in Dessner's words, "You're the same musician wherever you go." Dessner's musical synthesis is celebrated in two unique programs featuring work for ensembles of various sizes and combinations. Collaborators new and familiar will be present as Dessner draws friends from both the pop and classical worlds to perform his music and theirs, bookended by two significant works by Dessner: Lachrimae for chamber orchestra featuring musicians of the SPCO and Music for Wood and Strings for the "mesmerizing… brilliant" (The New York Times) Sō Percussion.
Co-presented with the Walker Art Center.
Program A – Friday, April 3:
New music by Dessner including Lachrimae and Tenebre for chamber orchestra (Minneapolis Music Company featuring musicians of the SPCO) conducted by Mischa Santora; selections from Richard Reed Parry's Music for Heart and Breath; string quartets by Pulitzer Prize-winner Caroline Shaw; music from the band Little Scream, and the Minnesota debut of Parry's new band Quiet River of Dust, which includes Laurel Sprengelmeyer (Little Scream) and Stefan Schneider (Bell Orchestre).
Dessner: Lachrimae
Reed Parry: Interruptions
Reed Parry: Quartet
Shaw: By and By
Shaw: Entr'acte
Quiet River of Dust
Dessner: Tenebre
Program B – Saturday, April 4:
An evening of special guests and new compositions including the resounding Music for Wood and Strings for Sō Percussion; solo trombone and electronics by Ben Lanz (Beirut, The National); solo work by Buke & Gase; new collaborative work by Buke & Gase and Sō Percussion; a mesmerizing piece for solo violin and voice by Caroline Shaw; and a fascinating assortment of invented instruments.
Dessner: Solo guitar
Lanz: Solo trombone and electronics
Buke & Gase and So Percussion: New collaborative work (6 movement suite)
Shaw: Solo violin and voice
Dessner: Music for Wood and Strings
Learn More
Read more about this upcoming performance in an interview with collaborators Buke & Gase on the Walker Art Center blog.
Featured Artists
Bryce Dessner / SŌ Percussion / Richard Reed Parry / Ben Lanz / Caroline Shaw / Minneapolis Music Company / Little Scream
Liquid Music Series
This event is part of a boundary-defying new concert series presented by The SPCO. Learn more and buy this event as part of the Liquid Music Series.
Top row: Caroline Shaw, Ben Lanz, Richard Reed Parry
Bottom row: SŌ Percussion