Opening Weekend: Tchaikovsky's Serenade for Strings
Toggle open/close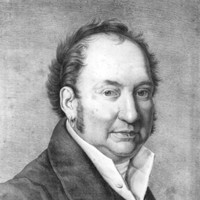 Gioachino Rossini
Overture to Il Signor Bruschino
Gioachino Rossini was the greatest opera composer of his generation. From his first comic farce, written at age 18, to his crowning work for the stage, William Tell, he dashed off an astounding 39 operas in 19 years. Then, at the height of his fame and creative powers, Rossini withdrew almost entirely from composing. He never wrote another opera in his remaining 40 years.
Il signor Bruschino was already the eighth opera created by Rossini, who was just shy of his 21st birthday, and it marked the fourth commission in the span of a year from Venice's Teatro San Moisè. As with his previous works for Venice, this new one-act opera took the form of a comic farce, featuring a small cast of performers who were as much comedians as singers.
The complete title of this opera hints at the basic outline of the story—Mr. Bruschino, or the Son by Accident. Florville wants to marry his beloved Sophia, but she is already promised to the son of one Mr. Bruschino. Florville pretends to be the younger Mr. Bruschino, but everything goes awry when the real Bruschino senior arrives and finds this other suitor impersonating his son!
The most distinctive sound in this playful overture is the rhythmic tapping of violin bows. (In Rossini's day they probably tapped the shades of their candle holders, but now metal music stands substitute nicely.) The effect is surprising and whimsical, but the musical logic behind it is quite sturdy, with the rhythms mimicking themes already heard from the orchestra.
Aaron Grad ©2017
Toggle open/close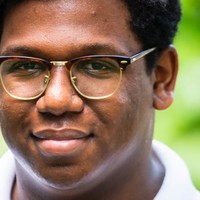 Watch Video
Tyson Davis
Tableau No. X (SPCO commission) (World Premiere)
My piece Tableau No. X for solo trumpet is a part of a series of solo pieces that I've been writing for the past several months. Each work is for a different solo instrument and explores their expressive possibilities. Some composers of the latter half of the 20th century have explored this idea, notably Luciano Berio (14 Sequenzas), Vincent Persichetti (25 Parables), and Elliott Carter (6 Figments and 5 Retracings). Coincidentally, these are some of my favorite composers. This Tableau was commissioned by The Saint Paul Chamber Orchestra for Lynn Erickson (Trumpet).
— © Tyson Davis
Tyson Davis ©2020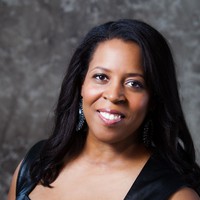 Valerie Coleman
Umoja, The First Day of Kwanzaa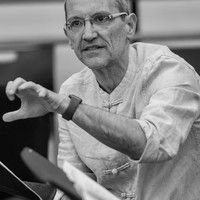 Osvaldo Golijov
Last Round for String Ensemble
Toggle open/close
A work of tremendous immediate appeal, Tchaikovsky's Serenade for Strings could equally well be heard on deeper listening as an artistic credo of sorts. Composed simultaneously with the 1812 Overture, the Serenade, by contrast to the bombast of 1812, represents an intent focus on craft as a vehicle for personal expression.
The private anguish Tchaikovsky wrestled with throughout his life has been well documented, centering primarily on his sexuality and social relationships. Add to these his cultural orientation as a less palpable, but no less pointedly felt, source of angst. Tchaikovsky was Russian, and held a fervent love for his homeland. He likewise grew up with a deep affinity with French culture: his mother, with whom he was close, was an amateur pianist and singer of French descent; one anecdote relates how, as a child, Tchaikovsky would kiss Russia on a map of Europe, then spit on the rest of the continent—but with his hand covering France.
The Russian-Western dichotomy would become more pronounced in his artistic maturity. Among the Russian composers of his generation, Tchaikovsky was the most firmly rooted in the Western Classical tradition, thus aesthetically distanced from his self-trained compatriots known as the Five (Balakirev, Borodin, Cui, Mussorgsky, Rimsky-Korsakov), who strived to create a distinctly Russian school of music. He was, in other words, not as Russian as the Russians; nor did he quite fit among the German Romantics (Brahms, et al.).
In the Serenade for Strings, Tchaikovsky seems to work out his cultural identity before our very ears. The Serenade demonstrates Western technique styled after Mozart—Tchaikovsky's musical idol—and Beethoven. It is, surmises musicologist Roland John Wiley, "as closely knit a motivic work as Tchaikovsky ever wrote." The opening Pezzo in forma di Sonatina— an overt homage to Mozart in both form and character—begins with a descending melodic figure that unifies much of the work. The ascending scales that follow become the theme of the fetching second movement Walzer, and reappear in the introductory measures of the poignant Élégie.
The Serenade's rollicking Finale is based on what Tchaikovsky identifies as a Tema Russo, yet derives from the motif that opens the Mozartian Pezzo in forma di Sonatina. Lest there be any doubt, the Russian theme slows to a verbatim reprise of the previous melody before the Serenade's climactic end. Wiley interprets the Serenade as "an essay in Western/Russian rapprochement which favors Russian at the end." It is also, more importantly, a sheer triumphant work. Tchaikovsky's catharsis is our gain.
Patrick Castillo ©2015