Pekka Kuusisto Plays The Lark Ascending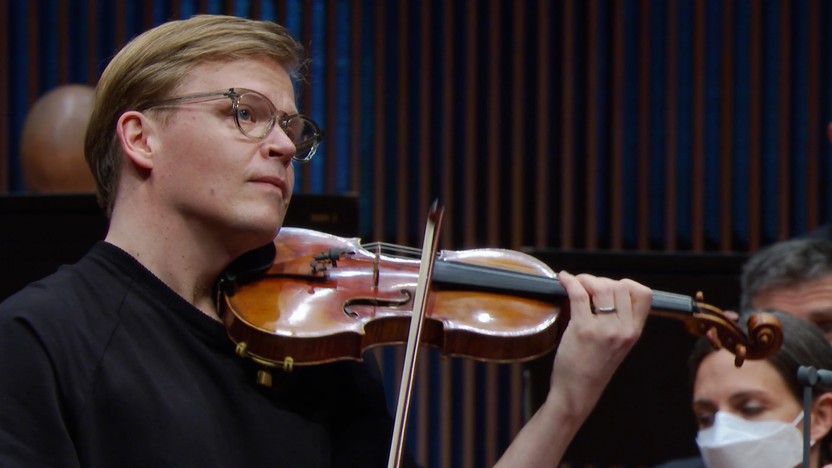 Toggle open/close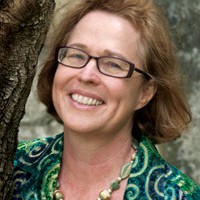 Watch Video
Cindy Cox
Dreaming a world's edge (World Premiere)
Dreaming a world's edge was commissioned by the League of American Orchestras with the generous support of the Virginia B. Toulmin Foundation. The movements are performed without pause.
Many of my recent compositions link to natural environments and ecosystems, particularly landscapes that are fragile or endangered. This piece was inspired by a photography exhibit I recently saw at the Los Angeles County Museum of Art featuring the work of Thomas Joshua Cooper. He traveled to some of the most geographically remote places on the planet and took his photos — usually with only one exposure for each location — using an antique nineteenth century camera. I was awed by how these luminous pictures of rocks and seascapes seem to dissolve the frame and create a sense of limitless eternity. Especially moving are the photos of the polar regions, with their extremity and evocativeness, such as "Dreaming the North Polar Winter Solstice" or "Uncharted Danger, Clear" in Antarctica. There's also a kind of elegiac quality to these photos, as with climate change many of these places will soon be gone or greatly changed.
In my music I like to use an expanded palette of instrumental techniques that elicit as many colors as possible. Particularly important to me are fragile, delicate, noisy and unstable timbres. The overall form of this piece is in four movements played without pause, with strong correspondences between the first and fourth movements. Dreaming a world's edge was commissioned by the League of Orchestras with the generous support of the Virginia B. Toulmin Foundation. It was composed for The Saint Paul Chamber Orchestra and this premiere is gratefully dedicated to them.
Cindy Cox ©2020
Toggle open/close
In the sixteenth and seventeenth centuries, England produced some of the world's finest composers, including Thomas Tallis (c. 1505-1585), John Dowland (1563-1626) and Henry Purcell (1659-1695). After Purcell, foreigners like George Frideric Handel and Franz Joseph Haydn dominated the local scene, and it took another 200 years for the next wave of major British composers to emerge. The dry spell finally broke around the turn of the twentieth century, led by Edward Elgar, Gustav Holst and Ralph Vaughan Williams.
Vaughan Williams understood that a thriving English music could not just mimic continental styles — even though he sought out Max Bruch in Germany and Maurice Ravel in France to study their crafts thoroughly. The seeds of Vaughan Williams' distinctly British voice came, as he wrote in 1912, from the sounds of everyday life all around him, "for instance, the lilt of the chorus at a music-hall joining in a popular song, the children dancing to a barrel organ, the rousing fervour of a Salvation Army hymn, St. Paul's and a great choir singing in one of its festivals, the Welshmen striking up one of their own hymns whenever they win a goal at the international football match, the cries of the street pedlars, the factory girls singing their sentimental songs."
In 1914, Vaughan Williams drafted an initial version of The Lark Ascending for violin and piano, but then the 42-year-old enlisted to serve in World War I, leading to a four-year hiatus from composition. With input from British violinist Marie Hall (to whom the score is dedicated), Vaughan Williams completed two versions of this violin showpiece in 1920, one with piano accompaniment and the other scored for small orchestra.
The title and inspiration of The Lark Ascending came from a poem by George Meredith depicting the rising and circling of a skylark. The musical language captures the pastoral reverie of the poem, especially in the pentatonic flutters and graceful curlicues of the violin's unmeasured cadenzas. With its radiant harmonies and nostalgic glimmer, it's no surprise that The Guardian declared The Lark Ascending "Britain's favourite piece of classical music."
Aaron Grad ©2022
Toggle open/close
Louise Farrenc, already an accomplished pianist, earned a coveted slot at the Paris Conservatory when she was 15. Female students were barred from training as composers, but the composition teacher Anton Reicha recognized Farrenc's talent and gave her private lessons that continued after she got married at seventeen and left the conservatory.
Marriage often spelled the end of a composing career for even the most talented young women of her century, but Farrenc married a man who encouraged her to keep writing, and who was able to use his access as a music publisher to advance her interests. She also leaned on her own fame as a pianist, bolstered by her eventual appointment to be the only woman on the permanent faculty of the Paris Conservatory. Most of her early compositions were written for solo piano, and her later works emphasized chamber music that featured piano parts she would perform herself.
Considering the difficulties Farrenc had getting orchestral music performed (rarely) or published (never in her lifetime), it makes sense that her output was limited, comprising just two overtures from 1834 and three symphonies from the 1840s. She did manage to get her Third Symphony premiered on a prestigious Paris series in 1849 — after the esteemed old conductor died and was replaced by someone younger and more open-minded. It didn't help that she was going against the grain of French style, taking inspiration instead from Ludwig van Beethoven and others in his German-Austrian lineage, including her own teacher Reicha, who had been closely aligned with Beethoven in Vienna before coming to Paris. In that sense, her sturdy G-minor symphony is really a sibling of those by her German contemporaries who followed Beethoven's path, especially Felix Mendelssohn and Robert Schumann.
Farrenc's Third Symphony opens with a slow introduction, a format popularized by Franz Joseph Haydn, before proceeding into a stormy and full-throated main theme. The slow movement unfurls as a tuneful song without words, while the lively Scherzo has a light and bewitching airiness indebted to Mendelssohn. In the finale, certain melodic cutbacks and sighing phrases evoke Wolfgang Amadeus Mozart's own symphony in the same key of G-minor, No. 40. These impulses borrowed from the German-Austrian sphere were almost subliminal in Farrenc's language, a function of her strong training and artistic independence at a time when writing such music in France did her no favors.
Aaron Grad ©2022
About This Program
Approximate length 1:00
The SPCO welcomed back beloved Artistic Partner Pekka Kuusisto with a varied and colorful program. Cindy Cox's new work for the SPCO was inspired by photographs of remote and endangered geographic locales captured with an antique 19th-century camera. Ralph Vaughan Williams, after the horrors of the first world war, sought to capture a simpler time with his famous tone poem for violin and chamber orchestra, a work which shared with Cox a sense of fragility about the natural world. Louise Farrenc's little-known but masterful Symphony No. 3 brought this concert to a dramatic conclusion. Dreaming a world's edge was commissioned by the League of American Orchestras with the generous support of the Virginia B. Toulmin Foundation.
Dreaming a world's edge was commissioned by the League of American Orchestras with the generous support of the Virginia B. Toulmin Foundation.
Special pre-concert performance by:
The winners of the Saint Paul Chamber Music Competition
the Alsephina Quartet
Friday, May 20, 7:15pm
Ordway Target Atrium, Saint Paul
Masks will not be required, but will be welcomed and encouraged. Proof of vaccination, booster or a negative COVID-19 test result will no longer be required. More Information
Concerts are currently limited to 50% capacity to allow for distancing. Tickets are available by price scale, and specific seats will be assigned and delivered a couple of weeks prior to each concert — including Print At Home tickets. Please email us at tickets@spcomail.org if you have any seating preferences or accessibility needs. Seating and price scale charts for the Ordway Concert Hall can be found at thespco.org/venues.