Richard Goode Plays Mozart's Piano Concertos Nos. 18 and 23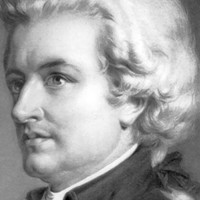 Wolfgang Amadeus Mozart
Piano Concerto No. 18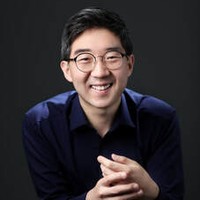 Texu Kim
Līlā (premiere)
Toggle open/close
(Duration: 26 min)
When Wolfgang Amadeus Mozart, the former child prodigy, found himself still stuck at home in Salzburg in his early twenties with no solid job prospects, he took the leap of moving to Vienna in 1781 to start a freelance career. He soon attracted a loyal following on the strengths of his incomparable keyboard playing, and he cashed in with his self-produced concerts at the Burgtheater and other venues in Vienna. Mozart delighted his fans by introducing a dozen new piano concertos between 1784 and 1786, and he might have kept up that pace if a war with the Ottoman Empire hadn't scattered the aristocrats who subscribed to those concerts. He entered the Piano Concerto No. 23 in A Major into his catalog of completed compositions on March 2, 1786, and he probably debuted it on one of the three programs he presented that spring.
Preliminary sketches, which may date from as early as 1784, included a pair of oboes in the instrumentation, but the final version substituted clarinets instead. The concerto's first movement gives the woodwinds far more attention than they would have been accustomed to at that time, starting with unaccompanied phrases in the orchestra's introductory tutti and continuing in the conversational development section.
Later editions notched the tempo of the middle movement up to Andante, but Mozart's manuscript for this heavy-hearted movement clearly calls for the slower and more affecting Adagio. Again the woodwinds play an outsized role in accompanying and answering the piano, and they also introduce the only wholly cheerful passage in the movement, in the contrasting major key. Minor-key episodes within the rondo finale rehash some of the angst of the slow movement, but the main recurring theme always reaffirms the jovial home key with its definitive leaps.
Aaron Grad ©2023
About This Program
Approximate length 1:05
Richard Goode, a Grammy award-winning American pianist acknowledged worldwide as one of today's leading interpreters of classical music, joins the SPCO to perform and conduct two of Wolfgang Amadeus Mozart's renowned piano concertos, Nos. 18 and 23. Frequent SPCO collaborator Chia-Hsuan Lin will conduct the high-energy world premiere of Līlā written by Korean American composer Texu Kim — a new work for chamber orchestra inspired by Korean shamanistic dance traditions.