Ruth Reinhardt Conducts Schubert's Fifth Symphony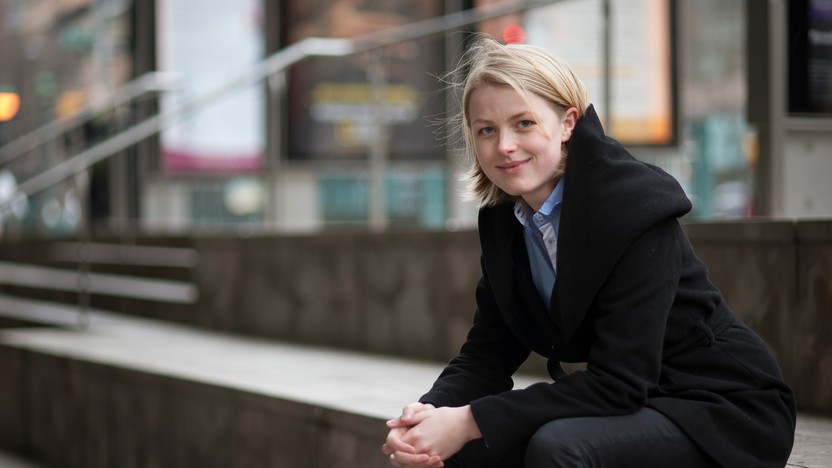 Sponsored By
November 1, 2019

November 2, 2019
Toggle open/close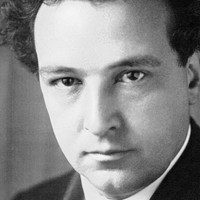 Watch Video
Arthur Honegger
Pastorale d'été (Summer Pastoral) for Chamber Orchestra
In 1920, an influential article hailed a group of young French composers as "Les Six," placing them in the same revered class as the "Russian Five" from a previous generation, Mussorgsky and Rimsky-Korsakov among them. Honegger was less of a trickster than his five Satie-influenced peers, which included Darius Milhaud and Francis Poulenc, and his sincerity came through in Pastorale d'été (Summer Pastoral) from that same breakout year. In the score, an epigraph by the influential French poet Arthur Rimbaud sets the mood for this short tone poem: "J'ai embrasse l'aube d'ete." ("I have embraced the summer dawn.") The opening passage and other long stretches maintain a static harmony built on the mixolydian mode, defined by its lowered seventh tone compared to a major scale. This prolonged vamp is undeniably bluesy, conveying the same languid calm that would mark the cool jazz of later decades.
Aaron Grad ©2019
Toggle open/close
Grazyna Bacewicz was one of the most influential Polish musicians in the twentieth century. Besides her work as a composer, drawing on studies in Paris with the legendary Nadia Boulanger, Bacewicz was a top-tier concert violinist who led the Polish Radio Orchestra for a time, and also a pianist known for interpreting her own works. She even wrote novels and short stories, and late in life she embraced teaching. Her most celebrated compositions, including the Concerto for String Orchestra from 1948, unite a performer's sensitivity to instrumental tone production with a bright neoclassical language (or really neo-Baroque in this case, drawing more on Bach than Mozart). When the Concerto was first performed in 1950 at the General Assembly of the Polish Composers' Union, a critic and fellow union member wrote, "It can be said in all honesty that the honor of Polish composers was saved this time by a woman, Grazyna Bacewicz. … We finally felt a 'red-blooded piece' of wholesome and delicious music written with a creative power that is truly virile."
Aaron Grad ©2019
Intermission
Toggle open/close
Schubert enjoyed a childhood rich with music—singing in the court choir, playing string quartets with his family, and participating in the school orchestra—but he only began composing around the age of twelve or thirteen. Like his father and brothers, he trained as a teacher, and at seventeen he began working as a teaching assistant at an elite Viennese school, while also keeping up twice-weekly composition lessons with the local Kapellmeister, Antonio Salieri.
Schubert's accomplishments in the next two years must rank as the greatest growth spurt in musical history: he composed some 300 songs, plus four symphonies, three masses, five musical dramas, three string quartets, three violin sonatas and dozens of other works. This flurry all came before Schubert reached his twentieth birthday, while he was working full-time, and before the Viennese public had seen or heard a single note of his music.
HAYDN-ERA ORCHESTRATION Schubert completed the Symphony in B-flat Major on October 3, 1816. Aside from a private reading that fall, the symphony sat dormant until long after his death; the first public performance came in 1841, and the score was not published until 1885. Of all of Schubert's symphonies, finished and unfinished, this is the only one that omits clarinets, trumpets and timpani from the orchestration, essentially turning back the clock to the symphonic customs of the 1780s. (Haydn composed 15 symphonies between 1781 and 1786 with instrumentation identical to Schubert's, while Mozart used the same array for the first version of his Symphony No. 40, in 1788.) Schubert's crisp musical material matches the economical scoring, with a first theme built out of a two-measure cell, and a second theme that incorporates the same distinctive rhythm from the earlier motive.
The slow movement becomes more expansive in its melodies, and a contrasting section that moves to a surprising key has Schubert's clear stamp, with singing themes set over pulsing accompaniments, as found in many of his songs. The Menuetto is quick and boisterous enough to qualify as a scherzo, Beethoven's rowdy answer to Haydn's more polite minuets, while the key of G minor recalls Mozart's stormy Symphony No. 40. The finale closes the symphony on a lively note, honoring Schubert's debt to the masters of the previous generation.
Aaron Grad ©2016
About This Program
Approximate length 1:24
From Honegger's sultry embrace of the summer dawn to Schubert's effervescent Fifth Symphony, this vibrant music celebrates the bright flush of youth. Poland's trailblazer composer Grazyna Bacewicz honors the resonant harmonies and lucid textures of Baroque masterpieces, as rendered in her vivid score Concerto for Strings. Ruth Reinhardt, hailed by The Seattle Times for her "incandescent talent," leads this illuminating program.
Join us Saturday, November 2nd as the orchestra and fellow audience members celebrate the 60th anniversary of the first SPCO concert with a reception in the Target Atrium immediately following the concert. Desserts and champagne will be provided.