Special Performance
SPCO at Icehouse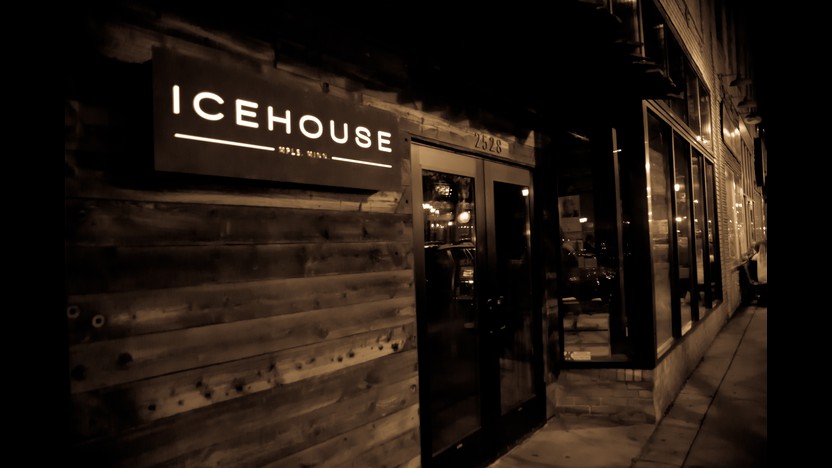 Toggle open/close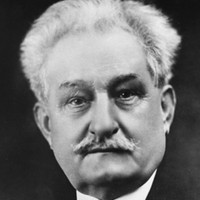 Leoš Janáček
Mládí (Youth) for Winds
Janáček composed Mládí in 1924, around the time of his 70th birthday, and during the interval between two operas that have become repertoire staples: The Cunning Little Vixen and The Makropulos Affair. Mládí (Youth) looked back at the composer's own childhood, with folk-like tunes and lighthearted melodies rendered in the breezy tones of a wind sextet. In his operas, Janáček mastered the technique of shaping his vocal lines to the natural contours of the spoken word; he utilized the same principle in this instrumental work, shaping the main theme to match the tone of the phrase, "Mládí, zlaté mládí!" or, "Youth, golden youth!" This figure reappears throughout the suite, imparting a playful, almost teasing tone. The second movement, in an Andante sostenuto tempo, is the most reserved, with its modal melody first intoned by the bassoon alone. The third movement borrows a piccolo themes from a short work Janáček composed earlier in 1924, "March of the Blue Boys," a reference to the blue uniforms he wore along with other young choristers. The finale spins out new possibilities from the "Youth, golden youth" gesture while requiring the winds to execute virtuosic, rapid-fire tonguing.
Aaron Grad ©2014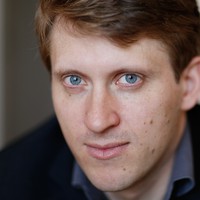 Lembit Beecher
Small Infinities for String Quartet
Toggle open/close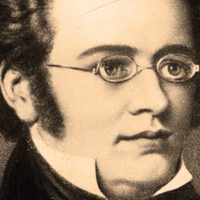 Franz Schubert
String Quartet in C minor, Quartettsatz
The disconnect between Franz Schubert's talent and his public recognition in his lifetime is hard to reconcile. This was a composer who produced hundreds of first-rate songs as a teenager, not to mention symphonies and chamber music, before even a note of his music had appeared in performance or in print. His songs gained a bit of traction in his lifetime, but his many attempts to break into opera were disastrous. As for his symphonies, not a single one reached the public before he died. As one publisher wrote to Schubert, in rejecting his manuscripts, "The public does not yet sufficiently and generally understand the peculiar, often ingenious, but perhaps now and then somewhat curious procedures of your mind's creations."
The single complete movement of the String Quartet in C Minor, known to musicians as the Quartettsatz—German for "Quartet Movement"—is one of many masterpieces that only saw the light of day long after Schubert's death. (Brahms edited the manuscript and secured its first publication in 1870.) Schubert wrote a flurry of quartets as a teenager, and then a series of three towering quartets between 1824 and 1826; bridging that gap, the Quartettsatz from 1820 shows a composer adventuring toward a mature style, one built on the solid foundation of Haydn and Mozart.
We don't know for certain why Schubert abandoned such a promising quartet after completing a strong first movement and 41 measures of the following Andante, just as it remains a mystery why he quit the similarly truncated "Unfinished" Symphony No. 8 in 1822. It fits with the picture of a composer who composed at a furious pace, jumping from project to project as each new prospect fizzled, knowing all the while that his most ambitious efforts stood little chance of reaching the public in a profitable way.
The Quartettsatz—played here with the quartet parts expanded into string sections—is unsettled and tremulous, both on its surface and within its deeper architecture. The fluttering opening music makes a frightful climb to a bracing, unexpected chord, without ever landing on a real melody in the home key of C minor. The sweetest tune arises in a detour to A-flat major, and then it breaks off suddenly, as if a pleasant daydream snaps back to a harsh reality. For listeners versed in the tidy architecture of sonata-allegro form (i.e., any expert or connoisseur in Schubert's time), this music frustrates all the normal expectations without quite breaking any rules. It took decades for tastes to catch up, but now we rightfully celebrate Schubert's "peculiar, often ingenious, but perhaps now and then somewhat curious procedures."
Aaron Grad ©2017
About This Program
Approximate length 2:00
Lembit Beecher, the SPCO's Music Alive composer-in-residence, curates and hosts this program which features his most recent string quartet, written in 2016 and inspired by his love of Schubert. The ideas of repetition and obsession, combined with a sense of nostalgia and longing, inhabit all the works on the program.
Ticket price is $20 and includes a drink of your choice (tap beers, house wines, rail drinks and rocks cocktails or non-alcoholic house-made beverage). Icehouse's gourmet American cuisine (appetizers, dinner and desserts) will be available for purchase during the performance.