Special Performance
SPCO at Icehouse: Mozart, Villa-Lobos and Montgomery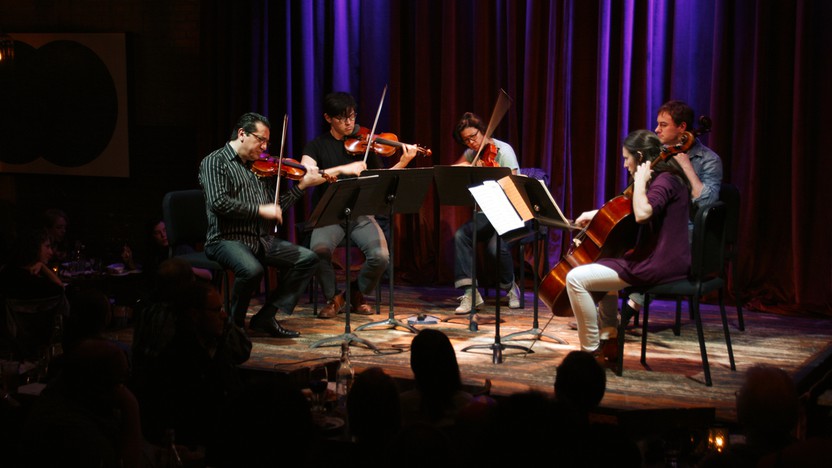 Toggle open/close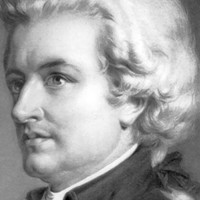 Wolfgang Amadeus Mozart
Divertimento in D
Mozart's delightful Divertimento in D Major, K. 136, belongs to a seemingly inconsequential literature. In the late eighteenth century, divertimentos, serenades, and other incidental genres—musical greetings cards, typically intended for outdoor celebrations—were penned quickly as the occasion arose, and rarely with the expectation of a second performance. Mozart seems to have used the terms divertimento (meaning simply a "piece for enjoyment") and serenade (designating a piece to be played in the evening) more or less interchangeably. But while these pieces aspired neither to profundity nor to posterity, in the hands of such a creative genius as Mozart, even a genre approached so casually could be a vessel for exquisite music.
The present Divertimento is the first of a set of three that Mozart composed in early 1772, while just sixteen years old. The work comprises three movements. The vivacious Allegro first movement demonstrates an astute conversational quality among individual parts that would likewise characterize Mozart's mature chamber music. The Andante does less to contrast than the Allegro's exuberance than to complement it with a gentle elegance. The work ends with a buoyant Presto finale.
All of the most cherished musical values of the Classical period are given their most perfect voice by Mozart, whether in his most majestic symphonic and operatic creations or in such seeming bagatelles this Divertimento. Viennese Classicism valued the primacy of melody; Mozart's melodies are poetic, expressive, uncannily beautiful. His rich harmonies and instrumental textures, both on full display throughout this work, are equally seductive. And as Classicism moved away from the complexity of Bach's fugues towards more transparent forms, the effortlessness of Mozart's music belies its formal sophistication. In the characteristic balance of expressive beauty and formal elegance of his music—to be found without fail throughout his entire oeuvre, and which is perhaps even more striking in such trifles as his Divertimenti, when it seems like he's hardly even trying—we find the quintessence of Mozart's craft.
Patrick Castillo ©2016
Heitor Villa-Lobos
Assobio a Jato (The Jet Whistle) for Flute and Cello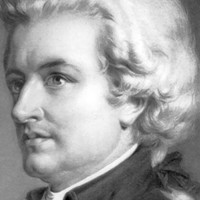 Wolfgang Amadeus Mozart
Quartet in D for Flute, Violin, Viola and Cello
Toggle open/close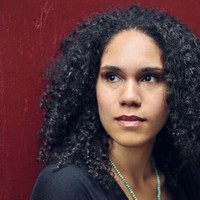 Jessie Montgomery
Strum
Strum is the culminating result of several versions of a string quintet I wrote in 2006. It was originally written for the Providence String Quartet and guests of Community MusicWorks Players, then arranged for string quartet in 2008 with several small revisions. In 2012 the piece underwent its final revisions with a rewrite of both the introduction and the ending for the Catalyst Quartet in a performance celebrating the 15th annual Sphinx Competition.
Originally conceived for the formation of a cello quintet, the voicing is often spread wide over the ensemble, giving the music an expansive quality of sound. Within Strum I utilized texture motives, layers of rhythmic or harmonic ostinati that string together to form a bed of sound for melodies to weave in and out. The strumming pizzicato serves as a texture motive and the primary driving rhythmic underpinning of the piece. Drawing on American folk idioms and the spirit of dance and movement, the piece has a kind of narrative that begins with fleeting nostalgia and transforms into ecstatic celebration.
Jessie Montgomery ©
About This Program
Approximate length 2:00
Join The Saint Paul Chamber Orchestra for our new concert series at Icehouse MPLS and enjoy intimate chamber music performances, specialty cocktails and gourmet food all at once in this inviting and eclectic music venue. Brazilian master Villa-Lobos's idiomatic piece, The Jet Whistle for Flute and Cello, serves as the perfect complement to virtuosic and youthful works by Mozart and emerging American composer Jessie Montgomery.
Doors at 6:00pm | Music at 7:00pm
Ticket price is $20 and includes a drink of choice (wine, beer, craft cocktail or non-alcoholic house-made beverage). Icehouse's gourmet American cuisine (appetizers, dinner and desserts) will be available for purchase during the performance.
Please note: Individual tickets for this concert are now SOLD OUT. A limited number of tickets will be available at the door the day of the concert.