Music in the Making
Steven Mackey with Jason Treuting & Mark DeChiazza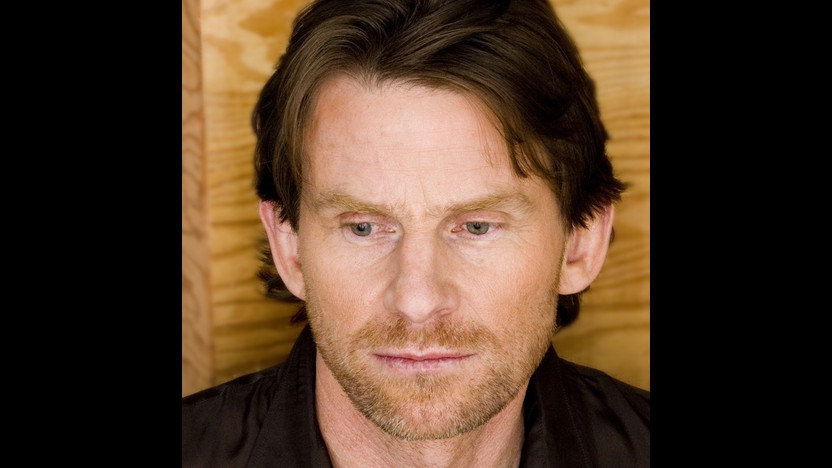 About This Program
Approximate length 2:00
For the final conversation of the Music in the Making season, composer Steven Mackey is joined by collaborators Jason Treuting of Sō Percussion and the prolific director, filmmaker, designer and choreographer Mark DeChiazza ahead of the world premiere of the wordless opera Orpheus Unsung, a 21st century interpretation of the legendary ancient Greek myth. The integration of electric guitar into this work and Physical Properties—an early chamber work by Mackey also to be performed throughout his residency—serves as a launching point into a broader conversation on the exciting trajectory of contemporary concert music as a whole.
Please Note: Reservations for this event are not available at this time.
"Mr. Mackey grew up immersed in rock music, and he has incorporated its alluring buzz into his best-known pieces, many of which include his primary ax, the electric guitar." —The New York Times
"Volatile and luminous beauty." —Gramaphone on the music of Steven Mackey
Liquid Music Event
Join us for the world premiere of Steven Mackey's Orpheus Unsung, June 16-18, 2016 at Guthrie Theater.
Music in the Making
Presented by the SPCO, MPR, and American Composers Forum
Music in the Making events are FREE but reservations are encouraged.
Please join us for all of this year's Music in the Making events, intended for music lovers of all stripes and featuring some of today's most original, prominent and prestigious voices in composition. The 2015.16 season will feature live interviews with distinctive creators Michael Hersch (with violinist Patricia Kopatchinskaja), Derek Bermel, Meredith Monk and Steven Mackey (with composer/percussionist Jason Treuting & director Mark DeChiazza). The events will take place at venues across the Twin Cities and feature time devoted for audience Q&A and informal post-show receptions. Events are presented in partnership with MPR, Minnesota Opera and American Composers Forum.