Abigail Levis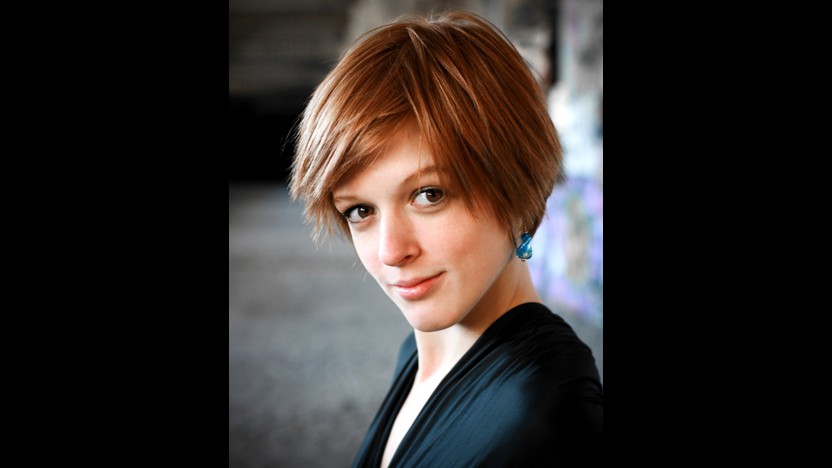 Named "Debut Artist of the Year" by the Joy in Singing Foundation, Abigail Levis is one of the most exciting young singers of today. Critics the world over have described her artistry as "fearless", "dazzling", "impressive", and "breathtaking". Ms. Levis' passion for vocal music has been continuously nurtured throughout her life - singing Irish folk music with her father and Patsy Cline tunes at county fairs with her mentor, Tom Dyhrberg. She began classical training at the age of 15 and, after reading Opera for Dummies, became a die-hard opera fan. When not singing, she enjoys knitting, eating, being a beer snob, and traveling the world as The Tessitourist.
As a professional singer, Ms. Levis has appeared as a soloist with the Toronto Symphony, Portland Baroque Orchestra, Cincinnati Symphony, Flint Symphony, Symphonie Atlantique, American Symphony Orchestra, Utah Symphony, Ars Lyrica Houston and the Handel and Haydn Society. Operatically she has performed extensively at home and abroad with companies such Utah Opera, Dallas Opera, Opera Philadelphia, Opera Parallele, and Deutsche Oper Berlin.
She is a prize -winner of several competitions, including the 2018 Deborah Voigt Competition in Vero Beach, 2018 McCammon Competition, 2018 Shreveport Opera Competition, 2017 Klaudia Taev Competition, 2016 Opera Foundation Competition, 2015 Metropolitan Opera Auditions, the Gerda Lissner Competitons (Song and Opera), the 2014 William C Byrd competition, the 2014 Luis Mariano Song Competition, the 2014 Wilhelm Stenhammer Competition, the 2014 James Toland Vocal Arts Competition, the 2013 Classical Singer Competition, and the 2013 Lyndon Woodside Oratorio Competition.