Amy Jo Rhine
Guest Musician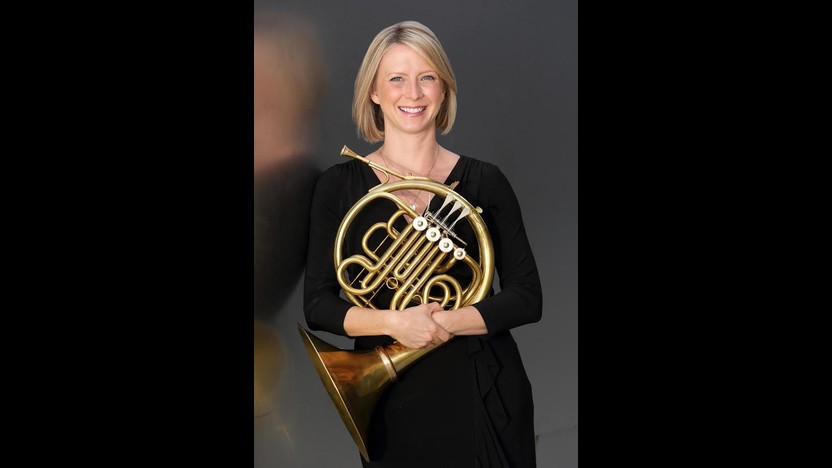 A native of Lebanon Pennsylvania, Amy Jo Rhine was appointed by Gustavo Dudamel as Third Horn of the Los Angeles Philharmonic during the 2014-15 season. She has been a member of the Memphis-based IRIS orchestra since 2001 and held associate and principal horn positions with the Colorado Music Festival from 1997-2014 Prior to her family's move to sunny SoCal in 2012, they spent 9 years in St Louis, MO where she enjoyed a diverse professional life teaching from her home private studio, held the adjunct faculty positions at both Webster and Maryville Universities and played regularly with the St Louis Symphony. From 1996-2001, Rhine was the Assistant Professor of Horn at Wichita State University and Principal Horn with the Wichita Symphony Orchestra. While in Wichita, she was a member of the Lieurance Woodwind Quintet and Wichita Brass Quintet. Prior to that she held the Principal Horn position with the Louisiana Philharmonic in New Orleans to which she made significant administrative contributions in that cooperative ensemble.
Rhine joined the Mountain View, CA based ensemble, QUADRE, The Voice of Four Horns in 2008. She performed on and helped produce their most recent albums, Our Time and Horns For The Holidays.
Rhine received her training from Verne Reynolds at the Eastman School of Music earning a BM degree and Performer's Certificate and with James Decker at the University of Southern California graduating with a MM degree.
Amidst busy performance schedules, Amy Jo and her husband, Greg Roosa, reserve ample time to discover the finer points of basketball and Legos with their sons, Norty and Sutton.