Ben Ullery
Guest Musician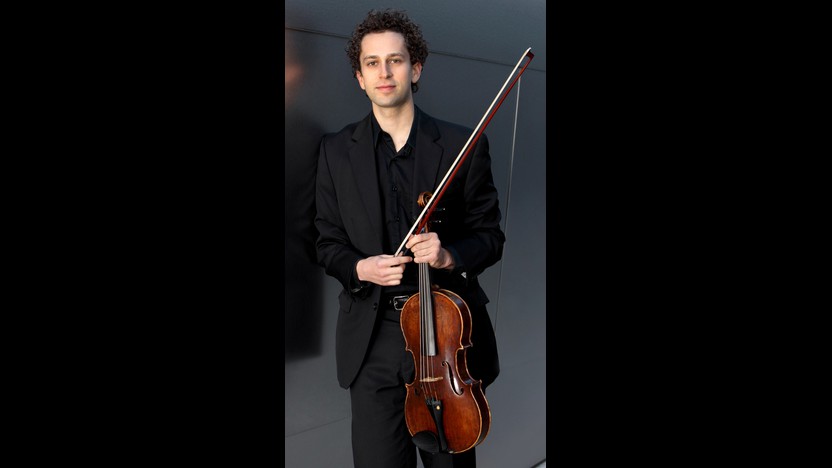 BEN ULLERY is Assistant Principal Viola of the Los Angeles Philharmonic, a position he has held since 2012. Prior to moving to L.A. he spent three seasons as a member of the Minnesota Orchestra. He has also performed frequently with the Saint Paul Chamber Orchestra. He will appear as Guest Principal of the Detroit Symphony in February, 2015.
In addition to his orchestral activities, Ullery is a founding member of the San Julian String Quartet, an ensemble that has played recitals throughout the Los Angeles area including performances as part of the LA Phil's chamber series in Walt Disney Concert Hall. The quartet has also focused on presenting outreach concerts for L.A.'s underserved communities through the nonprofit organization Street Symphony.
Ullery has been featured recently in chamber music performances on NPR's Performance Today as well as local broadcasts on K-USC in Los Angeles and Minnesota Public Radio. He has recorded chamber works for Bridge and Albany records.
Recent summer festival appearances include the Grand Teton and Mozaic festivals. He has also attended the Aspen, Taos, and Tanglewood festivals and performed as concertmaster of the Tanglewood Music Center Orchestra.
Ullery is a graduate of the Oberlin Conservatory, where he studied violin with Gregory Fulkerson and received numerous honors upon graduation. He later attended New England Conservatory and the Colburn School in Los Angeles, studying with James Buswell and Paul Coletti, respectively. He has also studied chamber music with members of the Guarneri, Takács, Vermeer, Borromeo, Miro, and St. Petersburg quartets.