Benjamin Shwartz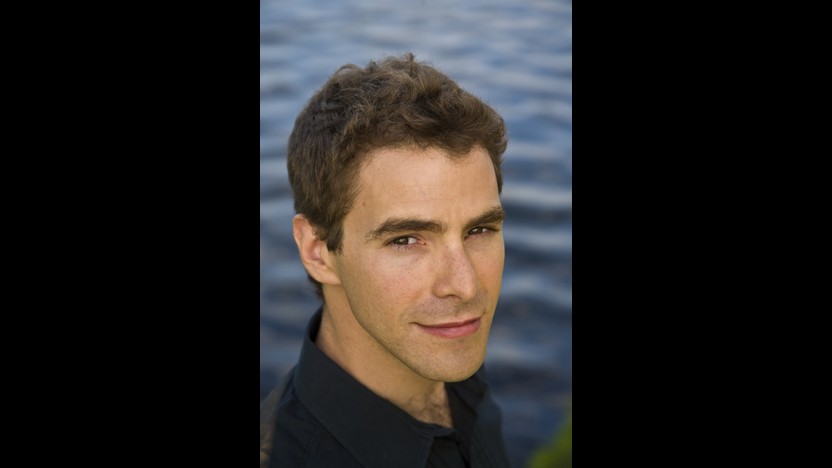 In 2013 Benjamin Shwartz was appointed Music Director of the Wrocław Philharmonic Orchestra. Previous positions include his tenure as Resident Conductor of the San Francisco Symphony, where he assisted Michael Tilson Thomas, led numerous concerts and was the Wattis Foundation Music Director of the San Francisco Symphony Youth Orchestra. Leading the latter's European tour during the summer of 2008 was among the highlights of his music directorship of the San Francisco Symphony Youth Orchestra.
Shwartz has also conducted, among others, the BBC Scottish Symphony Orchestra, the Royal Scottish National Orchestra, the Iceland Symphony Orchestra, the Trondheim Symphony Orchestra, the New World Symphony and the Oregon Symphony Orchestra. Shwartz recently gave debut performances with the Los Angeles Philharmonic, the Tokyo Symphony, the Duisburg Philharmonic, the Tiroler Symphonieorchester Innsbruck and the Georgian Chamber Orchestra.
In the field of opera, Shwartz has conducted a new production of Berlioz's Beatrice et Benedict at the Deutsches Nationaltheater and Staatskapelle Weimar and Strauss' Die Fledermaus at the Royal Swedish Opera, as well as three new productions at the Curtis Institute: Bellini's La sonnambula, Rossini's Il viaggio a Reims and Gounod's Faust.
Born in Los Angeles in 1979 and raised both there and in Israel, Benjamin Shwartz attended the Curtis Institute of Music in Philadelphia and received the institute's Shanis Fellowship to study conducting. Whilst at Curtis, he worked closely with Christoph Eschenbach in preparing the Curtis Orchestra for concert performances. He also studied composition with James Primosch at the University of Pennsylvania, with Karlheinz Stockhausen in Germany and at IRCAM in Paris. He is currently based in Berlin.
As a committed advocate of new music, Shwartz has led many world premieres of works by such composers of his generation as Mason Bates, Nathaniel Stookey and Zhou Tian. He is the conductor of Mercury Soul [www.mercurysoul.org], a new music project which he curates together with composer Mason Bates and the visual artist, designer and director Anne Patterson. The ensemble presents new music for acoustic and electronic instruments in clubs and other unusual locations, effectively blurring the lines between classical, experimental, and electronic music.
Benjamin Shwartz has received numerous awards for his work, including the Presser Music Award, and was a prize-winner in the 2007 Bamberg Symphony Orchestra's International Gustav Mahler Conducting Competition.