Billy Childs
Composer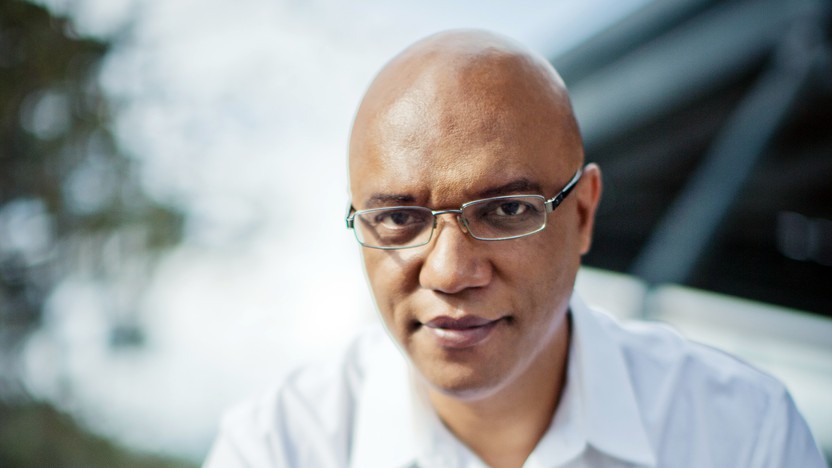 Jazz pianist/composer Billy Childs remains one of the most diversely prolific and acclaimed artists working in music today. Childs' canon of original compositions and arrangements has garnered him the 2013 Doris Duke Performing Artist Award, a Guggenheim Fellowship (2009), a composers award from the American Academy of Arts and Letters (2015), a Chamber Music America composer's grant (2006), sixteen Grammy nominations, and five Grammy awards, most recently for Best Jazz Instrumental Album (Rebirth). Previously, he won for Best Arrangement, Instrumental & Vocal (featuring Renée Fleming and Yo-Yo Ma) in 2015 for New York Tendaberry, from his highly successful release Map to the Treasure: Reimagining Laura Nyro. Other Grammy wins include Best Instrumental Composition for The Path Among the Trees (2011) and Into the Light (2005), from his much-heralded jazz/chamber releases,* Autumn: In Moving Pictures* and Lyric. Downbeat magazine states, "...Childs' jazz/chamber group has taken the jazz-meets classical format to a new summit."
Born in Los Angeles in 1957, Childs was already proficient at the piano by age 6; he was accepted to USC's Community School For The Performing Arts at age 16, studying music theory and piano with some of the world's most renowned musical scholars. He graduated from USC in 1979 with a degree in composition. Among Childs' early influences: Herbie Hancock, Keith Emerson, Chick Corea and others. He credits classical composers such as Paul Hindemith, Maurice Ravel and Igor Stravinsky for also influencing his love of composition. Childs' performing career was also enriched with early-career apprenticeships with legendary jazz trombonist J.J. Johnson and trumpet great Freddie Hubbard, in the late 1970s/early 1980s.
Childs released his first solo album, Take for Example, This… in 1988, on Windham Hill Jazz Records. It was the first of four raved-about albums on the imprint, culminating with the acclaimed Portrait of a Player in 1993. In 1995 Childs released I've Known Rivers on Stretch/GRP Records. In 1996 he released The Child Within on Shanachie Records. Songs from both recordings garnered his first Grammy nominations. Childs recorded two volumes of "jazz/chamber music" (an amalgam of jazz and classical music) titled Lyric, Vol. 1 (2006) and Autumn: In Moving Pictures, Vol. 2 (2010). Both recordings have collectively been nominated for five Grammy awards, winning twice.
Childs' multiple musical interests also include collaborations, arrangements and productions for other acclaimed artists, including Yo Yo Ma, The Kronos Quartet, Wynton Marsalis, Sting, Chris Botti and Leonard Slatkin, among others. He has received orchestral commissions from The Los Angeles Philharmonic (Tone Poem, 1993; Fanfare for the United Races of America, 1994; If, to The Color of Midnight, 2003; and Of Darkness and Light, 2018), The Los Angeles Master Chorale (The Voices of Angels, 2005 and In Gratitude, 2017), The Dorian Wind Quartet (A Day in the Forest of Dreams, 1996), The Detroit Symphony Orchestra, The Lincoln Jazz Center Orchestra, The American Brass Quintet, The Lyris Quartet, Anne Akiko Meyers, Inna Faliks and Rachel Barton Rine (a solo violin suite titled Four Portraits for Violin and a one movement sonata for violin and piano titled Incident on Larpenteur Avenue). In 2013, he premiered Enlightened Souls – a commission from Duke University featuring Dianne Reeves and the Ying Quartet – to commemorate fifty years of African American students attending the school. In 2016, he premiered the piano quintet The Bird, The River, The Storm also with the Ying Quartet (a piece they commissioned).
In 2014, Childs released Map to the Treasure – Reimagining Laura Nyro (Sony Masterworks), which was produced by Larry Klein and features Reneé Fleming, Esperanza Spalding, Alison Krauss, Shawn Colvin, Rickie Lee Jones, Becca Stevens, Ledisi, Chris Botti, Yo-Yo Ma and Susan Tedeschi. In August 2020 he returned to the quartet configuration as a follow-up release of the aforementioned Grammy-winning Rebirth, with Acceptance (also on the Mack Avenue label).