Emma Plehal
Guest Musician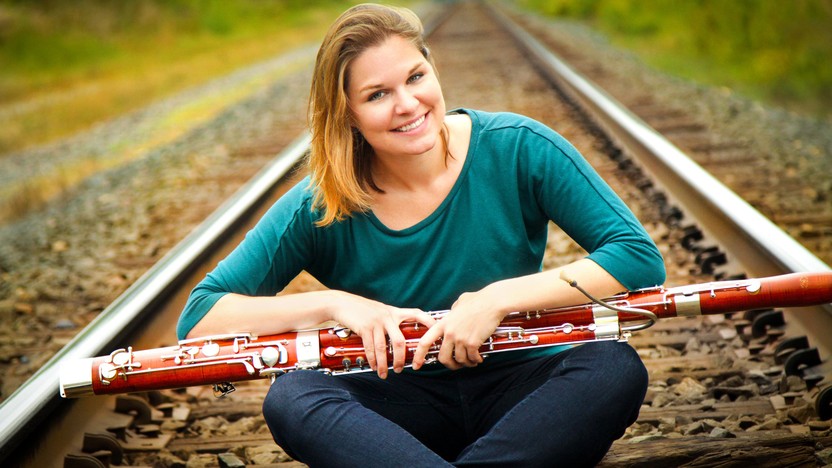 Emma Plehal is a bassoonist, contrabassoonist, writer, editor, and arts administrator based in Minnesota. She is third bassoon/contrabassoon in the South Dakota Symphony Orchestra and principal bassoon of the La Crosse Symphony Orchestra.
Plehal has recently performed as a substitute or extra musician with the Minnesota Orchestra, The Saint Paul Chamber Orchestra, Minnesota Opera, Des Moines Symphony, Des Moines Metro Opera, Orchestra Iowa, Cedar Rapids Opera Theatre, Duluth Superior Symphony Orchestra, Illinois Symphony Orchestra and The Musical Offering. She has also performed at the Lakes Area Music Festival annually since 2013 and is a founding member of the Solerna Wind Quintet.
Plehal received her Doctor of Musical Arts degree in bassoon performance from the University of Minnesota, studying with Norbert Nielubowski. Her graduate research centered around a study involving musicians who live with type 1 diabetes. She earned her undergraduate degree at Furman University, studying with Ann Shoemaker, and her master's degree at the University of Minnesota, studying with Charles Ullery.
Off stage, Plehal worked in the Minnesota Orchestra communications department from 2015 to 2022 as a writer, editor and media relations manager. Now, she is a freelance writer and editor for the Minnesota Orchestra and several other Midwest music organizations. She has also been the program annotator and editor for Madeline Island Chamber Music since 2014. Plehal currently serves on the Board of Directors for MPLS (imPulse) choral ensemble in the Twin Cities.
When not on stage or on the road with her musical instruments, Plehal lives in a very tiny house near the Mississippi River.