Francisco Fullana
Former Principal Violin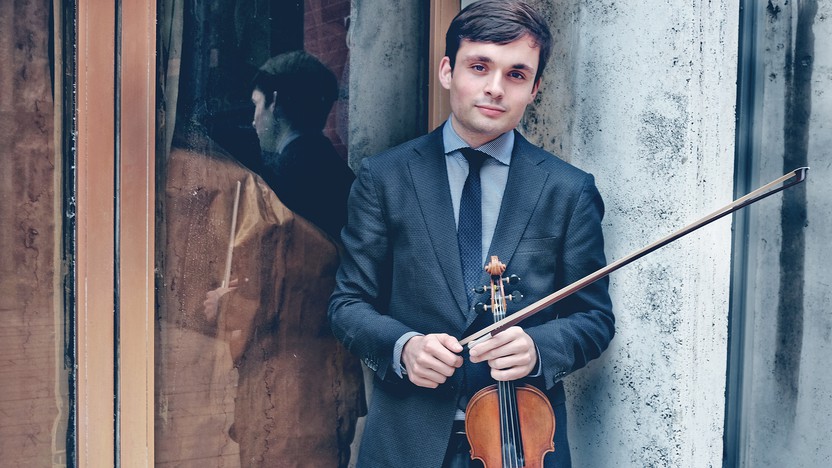 Spanish violinist Francisco Fullana is acclaimed for his performances in both Europe and the U.S. Principal Violin of The Saint Paul Chamber Orchestra since 2016, Fullana is praised as an "amazing talent" (Gustavo Dudamel) and "a paragon of delicacy" (San Francisco's Classical Voice). Upcoming engagements include debuts with the Buffalo Philharmonic and Alabama Symphony, and return concerto performances with the Xalapa, Central Aichi (Japan), Extremadura and Balearic Islands Symphonies. Starting in 2018, Fullana has been invited to join the prestigious Lincoln Center Chamber Music Society Two.
Orchid Classics will release Fullana's new recording in March 2018, which includes Max Richter's "Four Seasons Recomposed" with the City of Birmingham Symphony Orchestra under Carlos Izcaray, curated in conjunction with a series of contemporary solo works examining the tradition of baroque music. His ongoing collaboration with Argentinian bandoneonist J.P. Jofre will culminate with the 2018 premiere of Jofre's Double Concerto for bandoneon and violin, a work commissioned by the Balearic Islands Symphony, San Antonio Chamber Orchestra and New York City's Metropolis Ensemble to honor Bernstein's Centennial.
An advocate of music education for young people, Fullana co-founded San Antonio's Classical Music Institute, now in its third season. He also created the Fortissimo Youth Initiative, a series of baroque and classical music seminars with youth orchestras. Fullana currently performs on the 1735 "Mary Portman" ex-Kreisler Guarneri del Gesu violin, kindly on loan from Clement and Karen Arrison through the Stradivari Society of Chicago.
Do you have any stories about your instrument? "I am incredibly honored to be performing on the 1735 ex-Kreisler "Mary Portman" Guarnerius Del Gesu. It is on loan to me by Clement and Karen Arrison through the Stradivari Society of Chicago. Miss Mary, as the owner and myself like to call the violin, is the first instrument that I truly feel myself with. Usually, one has to adapt your playing to the temperament and personality of your instrument, but from the first time I got to play with Miss Mary, I haven't looked back. I feel like whatever I am feeling and hearing under my ear is exactly what I am communicating to the audience. That special relationship between the instrument and my own personality is such a rare find. It still feels like a dream every time I open the violin case in the morning."
Why is classical music important to you? "Music is my life, my passion, what I think about from the moment I wake up to the moment I go to bed. It is an honor to be able to explore, understand and perform great works written by some of the most brilliant minds throughout history. But the main reason I play music is to share it with the audience. The invisible bond that music creates between the performer and the listener is something so palpable yet so fragile, and something I strive for every time I step on stage."