Gabriel Kahane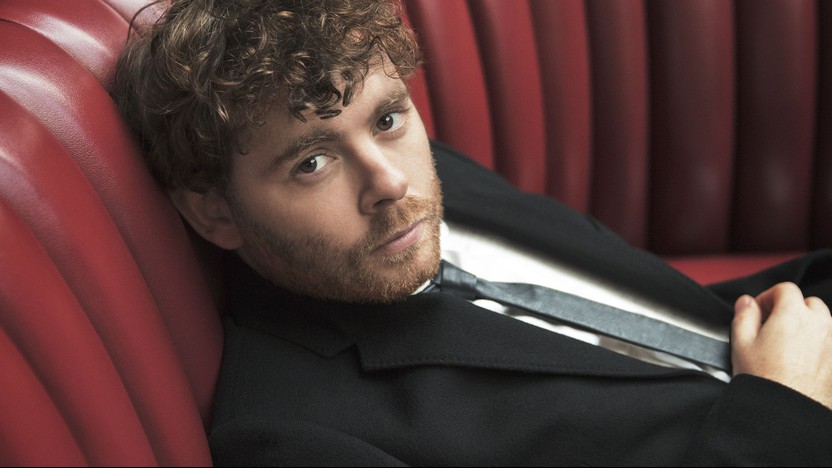 Over the last decade, Gabriel Kahane has quietly established himself as one of the leading exponents of American song, grafting a deep interest in character and narrative to a keen sense of harmony and rhythm. His major label debut, The Ambassador, a study of Los Angeles seen through the lens of ten street addresses, was hailed by Rolling Stone as "one of the year's very best albums".
Gabriel has collaborated with a diverse array of artists, including Sufjan Stevens, Andrew Bird, Blake Mills, and Chris Thile, the front man of Punch Brothers for whom Kahane opened forty concerts in the US in 2015 and 2016. Last year, he made his European debut with concerts at Kings Place in London, the Paris Philharmonie, and the Finnish National Theater in Helsinki, among others.
2016 was a banner year for the expansion of Kahane's recorded oeuvre: in February, he and string quartet Brooklyn Rider released The Fiction Issue, a disc devoted to Gabriel's chamber music, which debuted at #3 on the Billboard Classical Chart; in April, he and pianist-composer Timo Andres released Dream Job, an album documenting the pair's tour that culminated in a stop at Carnegie Hall; finally, in October, Gabriel and Brooklyn-based chamber orchestra The Knights released Crane Palimpsest, Kahane's orchestral song cycle that has been performed with more than a half dozen orchestras, most recently at Tanglewood's Ozawa Hall with the composer as soloist.
After a sabbatical in the fall of 2016 during which he wrote a passel of songs for an as-yet untitled fourth LP, Kahane embarks, in 2017, on an ambitious solo tour, pairing Schumann's Dichterliebe with his own Craigslistlieder. In addition, he makes his debut as soloist with the St. Paul Chamber Orchestra in a newly orchestrated version of his Orinoco Sketches, originally commissioned by the Los Angeles Philharmonic and conducted by John Adams at its premiere. As a composer, Gabriel has been commissioned by, among others, the Brooklyn Academy of Music, Carnegie Hall, A Far Cry, The Knights, and Orpheus Chamber Orchestra, with whom he toured in the spring of 2013, performing Gabriel's Guide to the 48 States, an hour-long cycle on texts from the WPA American Guide Series.
An avid theater artist, Gabriel starred at BAM in the critically-lauded staged version of The Ambassador, directed by Tony-winner John Tiffany. That production was also presented by the Center for the Art of Performance at UCLA, and by Carolina Performing Arts at the University of North Carolina at Chapel Hill, where Kahane was an artist-in-residence from 2014 until 2016. He is also the composer-lyricist of the musical February House, which was premiered in 2012 at the Public Theater, for whom Gabriel is currently writing a new evening-length musical theater work.
A graduate of Brown University and two-time MacDowell Colony fellow, Gabriel lives in Brooklyn, NY.