Gabriela Lena Frank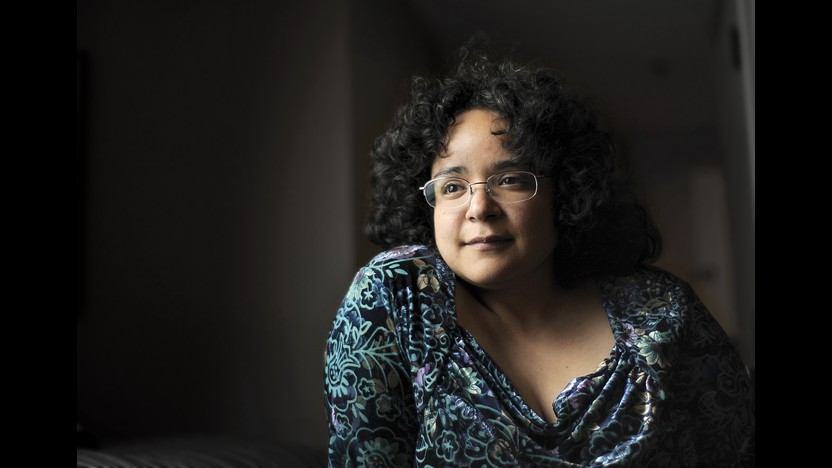 Currently serving as composer-in-residence with the storied Philadelphia Orchestra and included in the Washington Post's list of the 35 most significant women composers in history (August, 2017), identity has always been at the center of composer/pianist Gabriela Lena Frank's music. Born in Berkeley, California (September 1972), to a mother of mixed Peruvian/Chinese ancestry and a father of Lithuanian/Jewish descent, Frank explores her multicultural American heritage through her compositions. Winner of a Latin Grammy and nominated for Grammys as both composer and pianist, Frank also holds a Guggenheim Fellowship and a USA Artist Fellowship given each year to fifty of the country's finest artists. Her work has been described as "crafted with unself-conscious mastery" (Washington Post), "brilliantly effective" (New York Times), "a knockout" (Chicago Tribune) and "glorious" (Los Angeles Times). She has received orchestral commissions and performances from leading American orchestras including the Chicago Symphony, the Boston Symphony, the Atlanta Symphony, the Cleveland Orchestra, the Philadelphia Orchestra and the San Francisco Symphony. In the season of 2021-22, San Diego Opera will premiere Frank's first opera, The Last Dream of Frida, utilizing words by her frequent collaborator Pulitzer Prize winning playwright Nilo Cruz.
Frank is the subject of scholarly books including the W.W. Norton Anthology: The Musics of Latin America; Women of Influence in Contemporary Music: Nine American Composers (Scarecrow Press) and In her Own Words (University of Illinois Press). She is also the subject of several PBS documentaries including the Emmy-nominated Música Mestiza, regarding a workshop she led at the University of Michigan, composing for a classical string quartet plus trio of Andean panpipe players.
In 2017, Frank founded the award-winning Gabriela Lena Frank Creative Academy of Music, a non-profit training institution held on her two rural properties in Boonville, CA for emerging composers from a vast array of demographics and aesthetics. Closing on its third year, GLFCAM will have worked with nearly seventy composers and thirty-five performer mentors, sponsoring and brokering commissions for its alums with such institutions as the Orchestra of St. Luke's, 45th Parallel Universe Chamber Orchestra, and the Philadelphia Orchestra.
Civic outreach is an essential part of Frank's work. She has volunteered extensively in hospitals and prisons, with her current focus on developing the music school program at Anderson Valley High School, a rural public school of modest means with a large Latino population in Boonville, CA.
Frank attended Rice University in Houston, Texas, where she earned a B.A. (1994) and M.A. (1996). She studied composition with Sam Jones, and piano with Jeanne Kierman Fischer. At the University of Michigan, where she received a D.M.A. in composition in 2001, Frank studied with William Albright, William Bolcom, Leslie Bassett and Michael Daugherty, and piano with Logan Skelton. She currently resides in Boonville, a small rural town in the Anderson Valley, with her husband Jeremy on their mountain farm. She has a second home in her native Berkeley in the San Francisco Bay Area and has traveled extensively in Andean South America.
Frank is a member of G. Schirmer's prestigious roster of artists, exclusively managed and published.