Hyobi Sim
Associate Principal Viola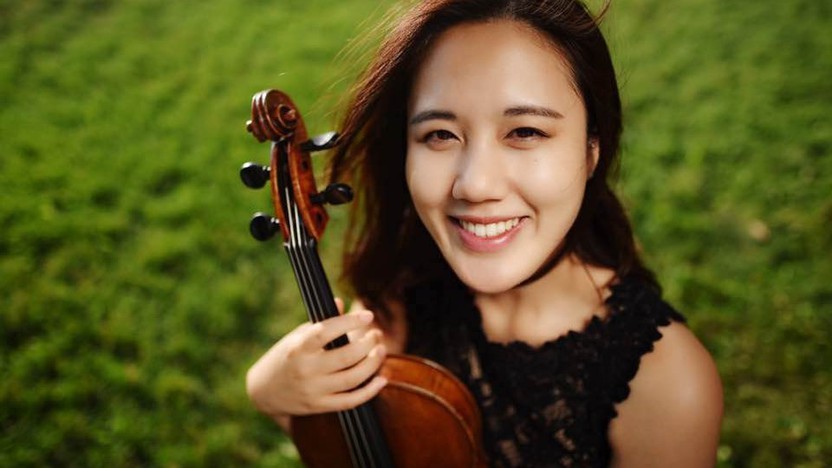 A native Korean violist Hyobi Sim is the Associate Principal Violist of The Saint Paul Chamber Orchestra. She began the study of viola when she was 12 years old. She won prizes at Tertis International Viola Competition, Music Chunchu Competition and Seoul Arts Center Competition.
Sim has made solo appearances with The Saint Paul Orchestra where she performed the Italian Serenade by Hugo Wolf and the Sinfonia Concertante in E flat Major by Wolfgang Amadeus Mozart. She also had solo appearances with many other orchestras such as Czech Philharmonic Orchestra, Gyungki Philharmonic Orchestra, Gyungchal Symphony Orchestra, Curtis Chamber Orchestra and more.
As an active chamber musician, Sim recently performed with members of the Accordo in Minnesota and Kumho Asiana Soloists Ensemble. She was the Guest Principal Violist at the Cabrillo Festival of Contemporary Music in 2018 and she performed 'All in the Family Concert' at 92nd Street Y in New York. Sim has performed with great musicians including Steven Tenenbom, Ida Kavafian, Peter Wiley, Steven Isserlis, Jeremy Denk, Michael Kannen, Daniel Phillips, Pamela Frank, Roger Tapping and others.
Sim is a graduate of the Curtis Institute of Music, The Juilliard School and the Peabody Institute of Music. She studied with Roberto Diaz, Misha Amory, Hsin-Yun Huang and CJ Chang.
Do you have any hobbies?
"I started doing Pilates last March and I am loving it! Sometimes I feel tight and sore after long hours of playing my instrument. Pilates relaxes my body, but also gives me strength, so it really helps my playing."
What other genres of music do you like to listen to?
"I love listening to jazz music!"