Ilana Davidson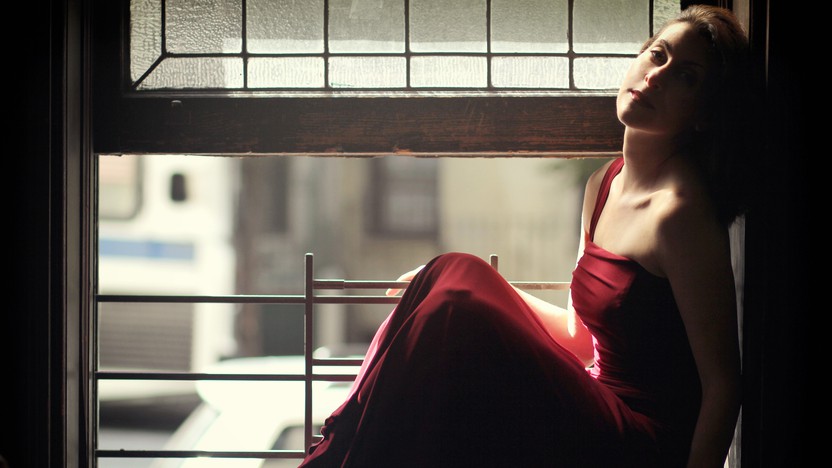 American soprano Ilana Davidson brings a crystalline soprano, assured musicality and interpretive insight to repertoire spanning the 12th to the 21st centuries. Her recording of William Bolcom's Songs of Innocence and of Experience conducted by Leonard Slatkin won four Grammy Awards including Best Classical Album in 2006.
Equally at home on the opera and concert stage, upcoming and recent engagements include Mahler Symphony No. 4 with Leonard Slatkin, The Brahms Requiem with Grant Llewellyn, Mahler Symphony No. 2 with Rhode Island Philharmonic, Ricardo Zohn ­Muldoon's Pluck.Pound.Peel at Alice Tully Hall, Mahler Symphony No. 4 and Exsultate Jubilate with Miguel Harth­ Bedoya, Exsulate Jubilate with André Raphel, Mahler Symphony No. 2 with Colorado Springs and Dayton Philharmonic, Knussen's Hymns and Songs of Winnie the Pooh with the Chameleon Arts Ensemble Boston and a recital at Constable Burton Hall in the UK, Mahler Symphony No. 2 and Gluck's Orfeo ed Euridice with the Orchestre Symphonique de Québec with Yoav Talmi, Schumann Requeim für Mignon with Jaap Van Sweden (NL) (D).
She has performed roles with the Staatsoper Stuttgart, Innsbrucker Festwochen der Alten Musik, Schwetzingen Festival, Opera Company of Philadelphia, Florida Grand Opera, Nationale Reisopera (NL) and Vlaamse Opera (BE).
At Carnegie Hall Ms. Davidson has sung Bolcom's Songs of Innocence and of Experience with Leonard Slatkin and Mahler Symphony No. 2 with the Boston Philharmonic. Ms. Davidson made her Avery Fisher Hall debut in Carl Orff's Trionfo di Afrodite with Leon Botstein and the American Symphony Orchestra and her Alice Tully Hall debut as "The Wife" in Philip Glass/Robert Moran's The Juniper Tree.
A very active singer of new music, Ms. Davidson has specialized in the works of Ernst Krenek; recording and performing his opera and art song in Europe and the United States. Composers with whom she has worked closely include Libby Larson, John Zorn, Melinda Wagner, Bright Sheng, William Bolcom, Gladys Krenek. She recently sang Schoenberg String Quartet No. 2 with Ida Kavafian at the Curtis Institute of Music.
Ms. Davidson is highly sought after for her artistry with Handel and Bach. She has performed with Boston's Handel and Haydn Society; Händel's Messiah with the Pacific, Ann Arbor, Alabama, Nashville Symphonies, and National Philharmonic; the "Angel" in Heinrich Schütz's A Christmas Story at New York's Metropolitan Museum of Art (broadcast live on NPR) and Haydn's Creation with Philadelphia's Voces Novae et Antiqua and Harrisburg Symphony, soloist with the Bach Cantata series with the Orchestra of St. Luke's.