Joel Vaisse
Guest Musician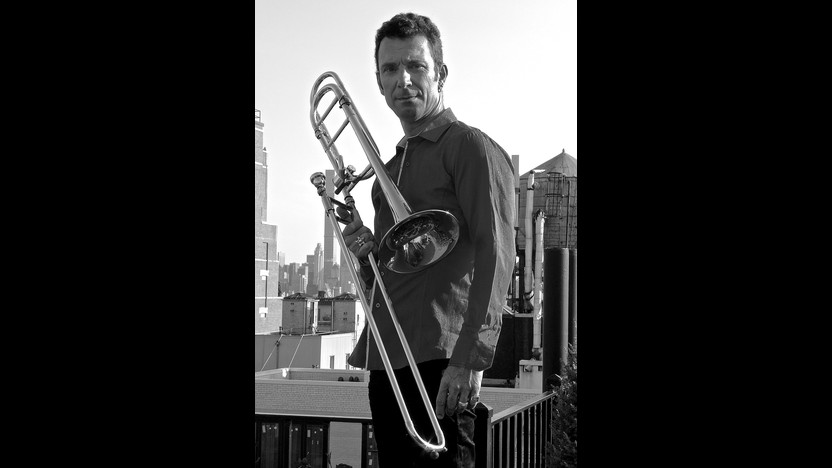 JOËL VAÏSSE is well known to orchestras and audiences as one of the leading trombone players of our times. Principal Trombone of all the major French orchestras (Orchestre National de France ; Orchestre Philharmonique de Radio France; Orchestre de Paris, Orchestre National de Lyon and Orchestre National du Capitole de Toulouse), he has also frequently appeared as a soloist outside of France. He performed the French premiere of the Double concerto for Trumpet and Trombone by Siegfried Matthus with the Orchestre National de France under Kurt Masur's direction which was originally commissioned by the New York Philharmonic as well as the French premiere of the "Symphony for Trombone" by Ernst Bloch which was recorded live and was subsequently released on CD. He worked with the Atlantic Chamber Orchestra at the Santander International Festival, the Orchestre National de Lyon, the Orchestre de la Suisse Romande, the I Solisti Veniti and recently gave the world premiere of « Pinocchio's Nose « by Thierry Lancino with the Orchestra of the Opera of Marseille which was specially commissioned for him.
He taught at the National Regional Conservatory of Versailles and has given numerous masterclasses in France, throughout Europe as well as in Japan and the United States at the Boston University, the Manhattan School of Music and the University of Taiwan among others. Since January 2005, he has been invited by Maestro Riccardo Muti to coach the brass section of his newly created youth orchestra « Cherubini » in Piacenza, Italy. Also at Maestro Riccardo Muti's request, he has participated in July 2002 in a commemorative concert for 9/11 in New York.
An active chamber music player, he joined the New York Filmharmonic brass septet created in 2015. He was a member of the trombone quartet "MILLIERE" as well as a member of the sextet "IBY6". With the Millere quartett he has toured extensively throughout Europe and Japan.
A native of Marseille, France, Joël started taking trombone lessons at the age of 10 with his father André VAÏSSE at the National Conservatory of Marseille. In 1980, invited by the Florida State University, he was granted a scholarship to study with William F. Kramer in Tallahassee. He then pursued his studie at the Conservatoire National Superieur de Musique de Paris where he graduated in 1985 receiving the first prize with merits. In 1986, he won the Prix D'Honneur of the International Competition of MARKNEUKIRCHEN and in 1988 he took 3rd prize at the International Trombone Competition in Geneva.
Joël Vaïsse released his first solo album « Tranquille » on the DistriClassic label, which includes works by Ernst Bloch, Enrique Crespo, Nils Landgren and Thierry Caens. He has appeared on several other Cd's with his quartet and as a soloist with works especially commissioned for him. Joël resides in New York since October 2013. He is a Buffet Group USA Artist performing on a Antoine Courtois trombone.