Jonathan Biss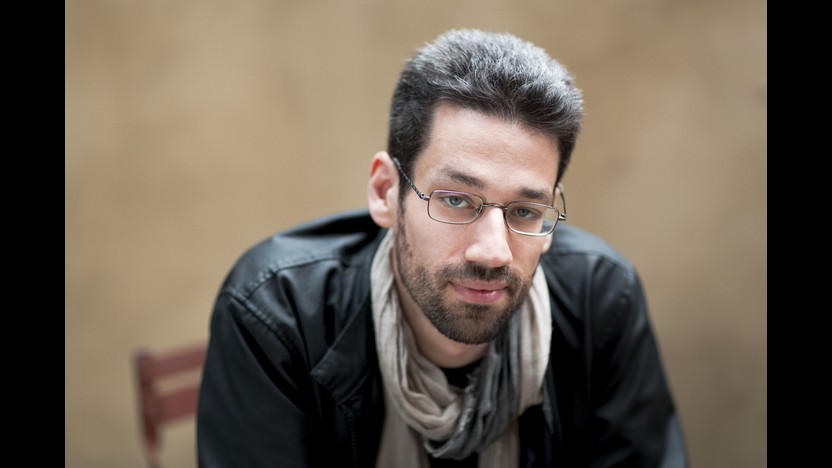 Jonathan Biss is a world-renowned pianist who shares his deep curiosity with music lovers in the concert hall and beyond. In addition to performing with leading orchestras, he continues to expand his reputation as a teacher, musical thinker and one of the great Ludwig van Beethoven interpreters of our time. He is Co-Artistic Director alongside Mitsuko Uchida at the Marlboro Music Festival, where he has spent fourteen summers. He also led a popular online course via Coursera, which has reached more than 150,000 people from nearly every country. He has written extensively about the music he plays and has authored four audio- and e-books, including UNQUIET: My Life with Beethoven (2020), the first Audible Original by a classical musician.
His 2021.22 season includes solo recitals in San Francisco, Washington DC and at The Gilmore in Kalamazoo, MI; a tour with the Doric String Quartet to Philadelphia, Dallas, Athens (GA), Middlebury (VT) and Schenectady (NY); and performances with the BBC, San Diego and Jacksonville Symphonies, and Dresden and Naples Philharmonics. This season follows the conclusion, in 2020, of his more than ten-year immersion in the music of Beethoven, which included concert series, recordings, writings, lectures and new commissions of Beethoven-inspired works. Those efforts and more represent his complete approach to music-making and connecting his audience to his own passion for the music.
Growing up surrounded by music, he began playing the piano at age six and went on to study with Evelyne Brancart at Indiana University and Leon Fleisher at the Curtis Institute of Music. He has been recognized with numerous honors, including Lincoln Center's Martin E. Segal Award, an Avery Fisher Career Grant and the Borletti-Buitoni Trust Award. He was also an artist-in-residence on American Public Media's Performance Today and the first American chosen to be a BBC New Generation Artist. In fall 2021, he began a one-year appointment on the piano faculty of the New England Conservatory.