Jonathan Biss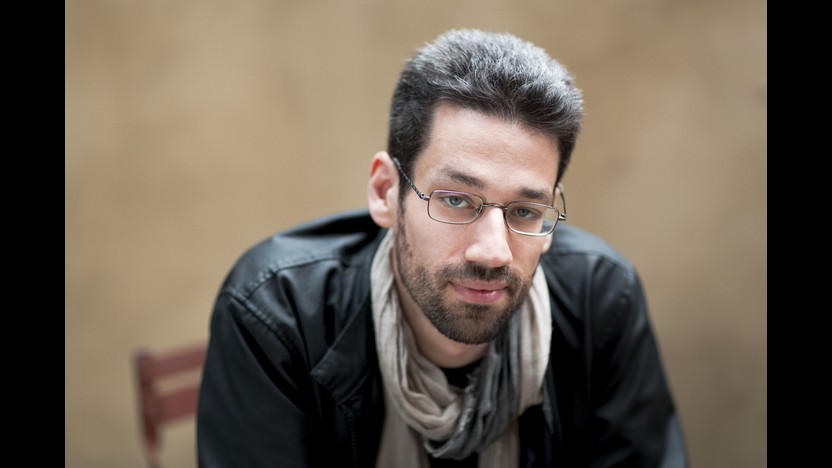 World-renowned American pianist Jonathan Biss shares his talent, passion, and deep musical curiosity with classical music lovers in the concert hall and beyond. Over nearly two decades on the concert stage, he has forged relationships with the New York Philharmonic; the Philadelphia, Cleveland and Philharmonia orchestras; the Boston, Chicago and Swedish Radio symphony orchestras; and the Leipzig Gewandhaus, Budapest Festival and Royal Concertgebouw orchestras, among many others.
In addition to performing a full schedule of concerts, Biss has spent 10 summers at the Marlboro Music Festival and has written extensively about his relationships with the composers with whom he shares a stage. A member of the faculty of his alma mater the Curtis Institute of Music since 2010, Biss led the first massive open online course (MOOC) offered by a classical music conservatory, Exploring Beethoven's Piano Sonatas, which has reached more than 150,000 people in 185 countries.
This season Biss continues his latest Beethoven project, Beethoven/5, for which the SPCO is co-commissioning five composers to write new piano concertos, each inspired by one of Beethoven's. The five-year plan began in 2015 with Biss premiering Timo Andres's The Blind Banister, which was a finalist for the Pulitzer Prize in Music. The next season he premiered Sally Beamish's concerto City Stanzas, paired with Beethoven's Piano Concerto No. 1. This year he premiered Il sogno de Stradella (The Dream of Stradella) by Salvatore Sciarrino paired with Beethoven's Piano Concerto No. 4. In the next two years, Biss will premiere concertos by Caroline Shaw and Brett Dean.
Biss performs a diverse repertoire ranging from Mozart and Beethoven, through the Romantics, to Janáček and Schoenberg, as well as works by contemporary composer Gyorgy Kurtág and commissions from David Ludwig, Leon Kirchner, Lewis Spratlan and Bernard Rands.
Biss represents the third generation in a family of professional musicians that includes his grandmother Raya Garbousova, one of the first well-known female cellists (for whom Samuel Barber composed his Cello Concerto), and his parents, violinist Miriam Fried and violist/violinist Paul Biss. Growing up surrounded by music, Biss began his piano studies at age six, and his first musical collaborations were with his mother and father. He studied at Indiana University with Evelyne Brancart and at the Curtis Institute of Music in Philadelphia with Leon Fleisher. At age 20, Biss made his New York recital debut at the 92nd Street Y's Tisch Center for the Arts and his New York Philharmonic debut under Kurt Masur.